I am currently enthralled with the fabulous art work of Susan Dory, a painter whose paintings are now being shown at Guthrie Contemporary Gallery here in New Orleans.
Although Susan lives and works in the Seattle area, she has quite an avid following in this city, thanks to the introduction of gallery owner, Leslie Guthrie. Leslie has an amazing talent for presenting artworks as installations, combining the traditional white walled presentation with vignettes formed by showing the art pieces within a context of her extensive personal collection of antique furnishings.
It is a presentation technique that really works. Who could resist falling in love with this amazing artist's paintings when shown in such a perfect setting?
Susan Dory develops her paintings by carefully pouring layer after layer of acrylic paint in colors which she formulates herself, creating a play of positive and negative shapes and of translucent colors which lay on top of each other.
Visit Susan's website to view a video of her in action.
Susan paints by  creating the repetition of  a capsule shape, which she manipulates to imply movement, dynamism, and passage through time and space. Nowhere is this more evident than her installation in the T F Green Airport in Warwick, RI.
By creating layer upon layer of poured paints, creating overlapping, manipulated, and deconstructed capsule shapes in vivid personal colors, Susan imbues her canvas with an energy which is magnetic. She celebrates abstraction as well as the physical process of creating her paintings, and the viewer cannot help but experience the dynamic tension and release which results.
While Dory's work speaks for itself, it becomes quite a presence in a wide array of interiors.
The warm, botanical colors  make this painting almost jump off the dark wall in this room designed by Elizabeth Sullivan. (image via guthriecontemporary.com)
The softer, more subtle colors play off the complex, dynamic, motion-oriented composition in The Southern Living Idea House in Covington, LA. (image via guthriecontemporary.com)
There is nothing more inviting than a simple white wall as the backdrop for a series of Susan Dory's at Guthrie Contemporary.
This kitten, one of Leslie Guthrie's menagerie seems quite content amongst the Susan Dory's in this installation.
I love the  composition formed by the shelves of books lying beneath this series of  three  paintings at the King County Public Library in Sammamish, WA. (image via susandory.com)
This vignette at Guthrie Contemporary is perfect! A gorgeous white painted french chair, a lucite side table, the wonderful   Celeste chandelier by Julie Neill , and a fabulous room full of Susan Dory paintings. (photo courtesy of Michael Terranova)
Susan Dory's energetic paintings are an amazing addition to the art scene in New Orleans, and we are lucky that Leslie Guthrie has brought her into our midst!
Guthrie Contemporary Gallery is located 3815 Magazine Street, and they can be reached by calling (504) 897-2688.
5 comments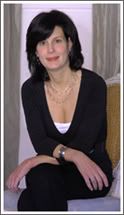 I am the owner of Julie Neill Designs in New Orleans where we create beautiful custom lighting. This blog is my love letter to the unique people, places and happenings which make New Orleans the amazing place it is.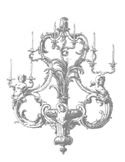 Please visit my website to learn more about my lighting and our fabulous shop on Magazine Street.

www.julieneill.com
My Blog List
Sunnyside Up in Paris

-

Sunny side up… toast… confiture d'abricot… beurre… cafe creme… Challenge prompt photo… Always learning… having fun while doing it is a BIG PLUS! Paint...

11 hours ago

I'm back on the blog!

-

Hey friends. It's been a minute since I last blogged. And by minute I mean years. Over the last 4 years, podcasting became my go-to way to connect with m...

3 months ago

This feed has moved and will be deleted soon. Please update your subscription now.

-

The publisher is using a new address for their RSS feed. Please update your feed reader to use this new URL: *http://brookegiannetti.typepad.com/velvet_a...

2 years ago

The End...

-

As you might have noticed, I have stopped posting on Pigtown*Design. After more than 12 years, and 2,156 posts, I felt like I was finished with the blog. W...

3 years ago

At Home, with Flowers

-

My, it's been a while since I last blogged. Holidays, family commitments, and, most of all, a book tour have kept me away. I'm going to try to get back...

4 years ago

Artist Profile - Patricia Gray

-

ART BY DESIGN *An interior designer finds the right moment to exercise her gifts as an artist* Patricia Gray Interior Design | Fine Art Patricia Gray has...

4 years ago

Scouting Vuillard

-

[*Nature morte au bougeoir* (*The Candlestick*), Edouard Vuillard, circa 1900. Oil on millboard. National Galleries Scotland. Larger view here.] This po...

6 years ago

Quatreau Faucet

-

I recently discovered the Quatreau multifunctional touch screen faucet which I imagine would do just that. It delivers instant boiling, chilled, or sparkli...

6 years ago

A Fresh New Look

-

I have heard it said that a good rain shower is equivalent to offering a fresh start. As if the showers are washing away what was and offering an opportuni...

6 years ago

Sneak peek: the Atlanta Homes & Lifestyles 2016 Southeastern Showhouse

-

I was able to get a sneak peek of the the much anticipated Atlanta Homes & Lifestyles Southeastern Showhouse, and it is truly amazing. Many of the most tal...

7 years ago

Easter gift guide

-

If you're anything like me Amazon Prime rescues you from a late night run to Target right before every holiday. I've put together a few Easter gift idea...

7 years ago

INSPIRATIONS

-

*I walked down to Bush Antiques the other day to bite the bullet and buy a French three-quarters daybed that had been haunting me. I started to talking ...

7 years ago

Foodie Friday

-

*Hummus* One of my 'bff's' is a lovely Lebanese gal who is *ONE* fantastic cook. I asked her recently for her hummus recipe and like many good cooks she ...

9 years ago

Tuesday Tip

-

You can never have enough seating! So why not make it portable, flexible and a little thrifty? One of 2 benches in the client's foyer. This is exactl...

9 years ago

Kenneth Brown Came for a Visit!!

-

Last week, we were very excited to welcome the unparalleled Kenneth Brown to our shop! Here he is with me and Jennifer Uddo who is part of our Interior De...

10 years ago

Southern as a Sazerac: My Latest Article in The Independent Weekly Bridal Guide

-

Once upon a time there was a little girl who eloped. She wanted nothing more than to step out of the limelight and run from every part of planning a wedd...

11 years ago

Are you pinterested?

-

Pinterest. Wow, it is addictive. Like, scary addictive. Are you pinning yet? If you are, let me know, and I will follow you. Follow me here. Don't...

12 years ago

Absence makes the heart grow fonder...

-

Where have I been? Everywhere but here lately. There was a temporary shift in priorities and am now returning to my passions, including interior design. Th...

12 years ago
Subscribe


Posts


All Comments
Press Clippings