On Sunday, I was fortunate enough to become the proud owner of a gorgeous pair of paintings which I had commissioned the amazing Amanda Talley to paint for me! These paintings are so very beautiful to me that I decided to share them with you, my blog readers. As you can see from the photo above, the artist, shown pictured with her  beloved dogs, Phil and Don is as beautiful as her paintings.
Here is the fabulous pair created especially for me by Amanda!  When I asked Amanda to paint  these for me, I showed her the space in which they would reside and I asked only that she do what she thought best to address the callings of my soul and the surroundings in which they would be placed....and this is exactly what she achieved. The colors make my heart sing, and the spontaneous, swirling shapes make my soul want to dance, and  Amanda even added a special  written message within the composition that she knew would move me beyond belief, and it did! I will treasure these pieces forever!
In celebration, I asked Amanda if I could take you, my blogger friends on a tour of her studio and she said, "Yes!"
Amanda's atelier,  which is located on the corner of First and Magazine Streets, is a candy-box full of visual pleasures.
Her paintings are exuberant, spontaneous, colorful, and confident: much like the artist herself.  Amanda is an open and luminous person who takes her inspiration from her life experiences.
Amanda has self-published a book in which she presents a photograph alongside of a painting which was inspired by it.
I loved hearing Amanda tell the story of how this iridescent pink raft inspired the pink painting in the photo below.
Although Amanda grew up in Baton Rouge, went to college in Virginia, and got her Master's degree in painting from Savannah College of Art and Design, I feel that her work reflects a love for the city she's called home for the last 9 years, New Orleans!
When Amanda first came to New Orleans, she worked for New Orleans interior design icon, Gerrie  Bremermann, for whom she has great admiration and affection.
Amanda's work has been featured in more than a few of Bremermann's interior design projects, including this one, which was shown in Southern Accents.
This painting, entitled "Kiss a Frog" is featured in the book Swedish Interiors, and is in the home of John Rabalais, another design client of  Gerrie Bremermann.
Here are some more of Amanda's large paintings along with photos of the images and experiences that provided her inspiration.
I suspect that her irresistible dogs, Phil (pictured above) and Don, two creatures who live in constant motion are the basis for many of Amanda's sophisticated, energetic black and white paintings.
Amanda's manipulation of line and color, and her gestural compositions make her paintings easily  recognizable and cause her work to be quite sought after.
Amanda's utilization of clear colors,  applied in rhythmic  brushstrokes give her paintings a sense of delight combined with modern refinement. They are both sophisticated and fun.
Since Amanda paints from her intuition, her pieces speak to the soul.
At first glance, one may think that each painting contains only one or two colors, but upon closer inspection many layers of color and texture become apparent. What seems simple at first becomes richer and deeper as one takes time to study the piece.
Amanda's paintings on paper also display the intensity with which she approaches her art. I love the way this painting seems to hover in air, since the artist chooses to leave some of the paper unpainted. The motion in this painting leaves me speechless!
Another example of the artist's talent for layering infinite subtle shades of color into a dynamic composition.
This painting, entitled "Uninvited" shows how  through the use of line and color, as well as the application of paint, the artist depicts a feeling of raw emotion.
Amanda's smaller works, are gorgeous little gems.
Although these three each measure only 12" x 12", they show the work of talented and sensitive hands.
They are more intimate, approachable small treasures.
Today in New Orleans, the weather was near perfect. The sky  was absolutely cloudless, the local humidity was at a record low, the temperature was just the right degree of cool which made the quality of the sunshine all the more beautiful. I received a call from Amanda. She said she was taking Phil and Don for a walk and taking pictures of the flowers which are blooming around our neighborhood. I heard her exclaim, "Pink!"
Soon after that, I received this picture in my e mail showing how inspired Amanda was by this glorious day. How lucky we are that she decided to share her work in progress!
Awhile later, this photo arrived! Look what an exquisite day in New Orleans has inspired this very amazing artist to create!
Thank you, Amanda, for sharing your beautiful work with us!
Amanda can be reached through her website, www.amandatalley.com or at her studio on the corner of First and Magazine Streets.
21 comments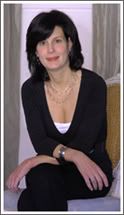 I am the owner of Julie Neill Designs in New Orleans where we create beautiful custom lighting. This blog is my love letter to the unique people, places and happenings which make New Orleans the amazing place it is.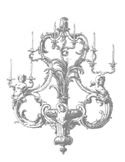 Please visit my website to learn more about my lighting and our fabulous shop on Magazine Street.

www.julieneill.com

My Blog List
Traveling with Tracery

-

Earlier this month the Tracery girls took a trip up to NYC for the New York market! We wanted to Continue reading →

4 hours ago

My New Partnership with Duralee

-

This summer, I was thrilled to partner with Duralee for the Hampton Designer Showhouse! They have been one of my favorite vendors for years, but getting to...

1 day ago

Think Pink!

-

In the 1957 movie, Funny Face, there's a great musical number called Think Pink. The character, played by the brilliant Kay Thompson, is supposedly based on ...

1 day ago

Dear Miss Cote de Texas: Kitchen Issues

-

[image: WRITING-LETTER (2)] And today, we have a new Dear Miss Cote de Texas decorating problem!! I am wondering if you have a suggestion for m...

2 days ago

Into the Wild: On Safari in India and Dreaming of Magnificent Tigers at Sher Bagh Camp

-

I was in India recently working on a book project—and I took time off to spend four days at Sher Bagh, a very special tiger camp in Rajasthan in Northern ...

3 days ago

Home Tour: Dottebob Andes

-

One of the many highlights of my book tour was visiting my sweet friend, Dottebob Andes, in her chic Philadelphia-area home. Prior to my visit, I was aw...

3 days ago

mano farm...

-

Every Sunday, Steve and I take our wicker shopping basket to the Ojai Farmer's Market. A couple of months ago, I stopped at one of the booths to admire thi...

4 days ago

On the market: a Suzanne Kasler house featured in Architectural Digest

-

Several years ago, I noticed a house come on the market that was truly exceptional. The architecture, landscape, and interior design were all exquisitely don...

5 days ago

Domainehome.com

-

Whether your in the mood for the color of the season "Moody Blue" or interested in how someone in the design industry can make it without a formal educatio...

1 week ago

The Finds

-

[1920s Indian embroidery at Joss Graham, a 2015 LARTA exhibitor.] Just a reminder that when I'm not here, you can find noteworthy textiles here and here. B...

1 week ago

LCI residential project

-

I hope you have enjoyed seeing our recent project. Photography by Chris Edwards

2 weeks ago

Awakening to You Trilogy: Complete Story by Fifi Flowers

-

Warm up the Holiday Season with a Charming yet Suspenseful Story... Awakening to You Trilogy: Complete Story by Fifi Flowers US: http://www.amazon.comdp/B...

2 months ago

Patricia Gray's Taste of Life

-

[image: Patricia Gray Interior Designer] *Patricia Gray, award-winning interior designer and global aesthete* When Patricia Gray designed a residence fo...

3 months ago

Rustic farmhouse in grey...

-

It really feels like fall here finally and I can just imagine what a wonderful gift it would be to spend this season in a beautiful home like this. T...

4 months ago

Justa Decor Birthday Quiz!

-

WHOOT! It's that time again…the best day of the year! It's the Thrifty Justa Decor Girls' birthday! ;) If you are totally confused – today is my birthday. A...

4 months ago

Foodie Friday

-

*Hummus* One of my 'bff's' is a lovely Lebanese gal who is *ONE* fantastic cook. I asked her recently for her hummus recipe and like many good cooks she h...

9 months ago

Tuesday Tip

-

You can never have enough seating! So why not make it portable, flexible and a little thrifty? One of 2 benches in the client's foyer. This is exactl...

10 months ago

lately

-

Clearly I'm having a hard time blogging. Lots going on around here. I decided to renovate and add on to our house while very pregnant, which I would not ...

1 year ago

Kenneth Brown Came for a Visit!!

-

Last week, we were very excited to welcome the unparalleled Kenneth Brown to our shop! Here he is with me and Jennifer Uddo who is part of our Interior De...

2 years ago

Anna, ANNA, Anna!

-

Introducing you to my amazing friend, wife, mama of 3, artist & seriously cool girl! I love her art as much as her spirit. Anna has been painting & creat...

2 years ago

Mota-Scoota Time!

-

Here's the deal. We're getting a scooter. Namely, the scooter below. My first thought: "YEZZZZZZZ!" My second thought "Ummm, I'm going to really have ...

2 years ago

NEW BLOG!

-

HI EVERYONE! I GOT A NEW (EASIER TO USE FROM MY IPHONE! ) BLOG. PLEASE CLICK HERE TO GET TO THE NEW SITE AND CHECK IT OUT. THEBIGEASYLIFE.AMANDATALLEY.COM

3 years ago

Are you pinterested?

-

Pinterest. Wow, it is addictive. Like, scary addictive. Are you pinning yet? If you are, let me know, and I will follow you. Follow me here. Don't...

3 years ago

Absence makes the heart grow fonder...

-

Where have I been? Everywhere but here lately. There was a temporary shift in priorities and am now returning to my passions, including interior design. Ther...

4 years ago

NOLA Books

Labels
Acadiana Symphony Decorator Showhouse
All Things Bright and Beautiful
Ann Dupuy
Arthur Roger Gallery
Belle Grove
bon bon chandelier
chandelier giveaway
Chretien Point
Cole Pratt Gallery
Costumes
cote de texas
Craig Henry
Creole Houses
Creole Thrift
elizabeth chandelier
Farrington Smith Gallery
Faulkner House
fifi laughlin
Flavor Paper
Gallery Bienvenu
George Dureau
Gerrie Bremermann
Ghosts Along the Mississippi
Gogo Borgerding
handpainted furniture
Hazelnut
Henri Schindler
ingrid chandelier
ingrid lantern
Jennifer Shaw.
Jonathan Ferrara Gallery
Jonathan Shaw
Julie Neill
Julie Neill Designs Custom Lighting
Julie Neill Gallery
Karyl Pierce Paxton
Labatut House
Lafayette
Leontine Linens
Louisiana Homes and Gardens
Madeleine Castaing
Madewood
Mardi Gras
Mardi Gras Decorations
Mardi Gras Treasures
McLain Homes
Michelle Rosato Tullis
New Orleans Elegance and Decadence
New Orleans Homes and Lifestyles
New Orleans Museum of Art
New Orleans Style
Oak
Oak Alley
Ogden Museum
Parades
Paul Gruer
Peter Marino
plastered chandelier
Rex
Rosemary James
Soren Christensen Gallery
Southern Accents
Stylecourt
Swamp Palazzo
the love list
The Times Picayune
winters chandelier
Woodlawn Plantation

Blog Archive

Press Clippings