On February 10th, The Spanish Custom House, the oldest residence on Bayou St. John will be sold at auction to the highest bidder and there is no minimum asking price. The house was constructed around 1784 and has been privately owned ever since.
Currently owned by the De Matteo family, they are auctioning it through the Neal Auction Company in hopes that "the right person gets the house-a Brad Pitt type or a historian type," according to Remi De Matteo.
This is a great opportunity for someone who is truly sensitive to the value and importance of preserving our heritage to own and restore an architectural treasure. Remi DeMatteo says, "This could truly be one of the jewels of the city.", and he is right.
Built as a residence in 1794, an inscription on a brick on a chimney in the attic attests to this fact, the house retains most of its original details. Located in an area that was at the time on the outskirts of the city, it was never actually a custom house.  It has always been lovingly maintained as a private residence.
The original owners who built the house were Santiago Llorens and his wife Marie Baudin . They surrounded their house with extensive gardens consisting of many varieties of fruit trees,and they used the surrounding property mainly to raise livestock.
Santiago and Marie constructed their home utilizing Creole building design  which was typical for the times. Thus it was constructed of four rooms, two upstairs and two on the lower level. Since it was a fact of life that New Orleans was susceptible to flooding, houses were built with the living quarters raised up to the second level with a brick basement below. The rooms on the ground floor were service rooms used for storage and plantation offices. The rooms on the second floor availed themselves of the cooling breezes since the top floor was surrounded by deep, shade-providing galleries which were accessed by tall french doors.
These wide collonaded galleries not only added beauty to the house, they were also used as outdoor rooms, with ladies sewing or reading, children playing and meals served since the sweltering climate in tropical New Orleans made being indoors quite uncomfortable during the day and early evening. In a testament to how effective Creole building techniques are, the home still doesn't have air conditioning.
This is the view of Bayou St. John from the gallery. Who could resist this?
The house was also built using long standing Creole building techniques. The ground floor is constructed of brick which has been plastered, and the second level, which is reached by means of an outdoor stairway consists of "briquette entre poteaux" or brick between posts and covered with wood siding. The galleries are supported by simple turned wooden posts which support the double pitched hipped roof.
In 1927, the owner at the time Helen Pitkin Schertz had made a major addition to the house which blends well with the original style. It's most outstanding feature being floor to ceiling windows and a massive pair of cast iron gates which are used as entrance doors.
The wrought iron doors as they appear today from the outside.
The property also includes an original outbuilding which was at one time slave quarters.
Go here to see some wonderful old photos set to music of this beautiful house.
http://katrinafilm.wordpress.com/2007/07/21/the-old-spanish-customs-house/
The house has been on the market since before Hurricane Katrina and its original asking price was $1.95 million. The 2nd district assessor's office values the home at $330,000, but it is truly worth a lot more.
Preservationists are hoping that this amazing piece of our New Orleans history will be embraced by someone who will treat it with the loving care it deserves.
For more information, please click here.
To read more about the sale through Neal Auction click here.
11 comments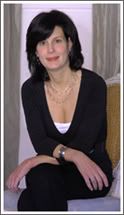 I am the owner of Julie Neill Designs in New Orleans where we create beautiful custom lighting. This blog is my love letter to the unique people, places and happenings which make New Orleans the amazing place it is.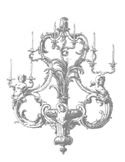 Please visit my website to learn more about my lighting and our fabulous shop on Magazine Street.

www.julieneill.com

My Blog List
This & That: No. 155

-

Book ~A Curious Mind by Brian Grazer & Charles Fishman Curiosity truly can be the tool to forever propel you to new and creative ideas, or that is what m...

17 hours ago

My Friend's Castle

-

When I lived in Wales, I worked in a 12th century castle. But one of the friends with whom I worked, actually had a family castle, which I was reminded of ...

21 hours ago

A Reminder

-

As part of this year's St. Margaret's Hospital Guild Decorators' Show House and Gardens in Indianapolis, I will be speaking at the Pink and White Party o...

1 day ago

Special Preview: The 38th San Francisco Decorator Showcase

-

*The prestigious San Francisco Decorator Showcase opens officially on Saturday April 25, at 3630 Jackson Street, Presidio Heights, San Francisco, afte...

3 days ago

Tobi TV: Double Duty Rooms

-

I always remind my clients that function is just as important as form when it comes to home design! Of course you want your home to be beautiful, but it ha...

3 days ago

Mother & Daughter, Second Verse

-

I think everyone knows how much I adore the work of Suzanne Rheinstein. I really don't think she's ever made a mistake or a misstep. A gracious Sout...

3 days ago

High Point Market, Day 2

-

Hey Everyone! Day 2 at HPM is complete… Here are the day's favorites! Paige's Favorites… AK'S Favorites… Beth's Favorites…

3 days ago

More from Ellisha

-

[*Mantis Stripe*] Back in January I mentioned the fluid good looks of painter-turned-textile-designer Ellisha Alexina's handprinted fabrics. The prints I...

1 week ago

Five Beautiful Houses: Brookwood Hills Redefined–2015 Home Tour

-

There is a wonderful tour of homes this Saturday (April 18, 2015), taking place in one of Atlanta's most charming neighborhoods, Brookwood Hills.  The theme ...

1 week ago

Boll & Branch

-

Boll & Branch is one of my favorite sources for bedding. They only use organic cotton, resulting in sheets and throws that are incredibly soft. Not only ...

1 week ago

Patina Farm: The Book...

-

I know... I haven't written a post in over a month... I feel really bad about it, but I have a really good excuse. I hope you will think so too! Steve and ...

1 week ago

Fifi Flowers Art on Zazzle...

-

NOW open Fifi Flowers Art Shop... where YOU can purchase cards, mugs, smartphone cases, prints and MORE... ALL art can be made it other items on the site.....

4 weeks ago

Patricia Gray's Taste of Life

-

[image: Patricia Gray Interior Designer] *Patricia Gray, award-winning interior designer and global aesthete* When Patricia Gray designed a residence fo...

5 months ago

Rustic farmhouse in grey...

-

It really feels like fall here finally and I can just imagine what a wonderful gift it would be to spend this season in a beautiful home like this. T...

6 months ago

Justa Decor Birthday Quiz!

-

WHOOT! It's that time again…the best day of the year! It's the Thrifty Justa Decor Girls' birthday! ;) If you are totally confused – today is my birthday. A...

6 months ago

Foodie Friday

-

*Hummus* One of my 'bff's' is a lovely Lebanese gal who is *ONE* fantastic cook. I asked her recently for her hummus recipe and like many good cooks she h...

11 months ago

Tuesday Tip

-

You can never have enough seating! So why not make it portable, flexible and a little thrifty? One of 2 benches in the client's foyer. This is exactl...

1 year ago

lately

-

Clearly I'm having a hard time blogging. Lots going on around here. I decided to renovate and add on to our house while very pregnant, which I would not ...

1 year ago

Kenneth Brown Came for a Visit!!

-

Last week, we were very excited to welcome the unparalleled Kenneth Brown to our shop! Here he is with me and Jennifer Uddo who is part of our Interior De...

2 years ago

Anna, ANNA, Anna!

-

Introducing you to my amazing friend, wife, mama of 3, artist & seriously cool girl! I love her art as much as her spirit. Anna has been painting & creat...

2 years ago

Mota-Scoota Time!

-

Here's the deal. We're getting a scooter. Namely, the scooter below. My first thought: "YEZZZZZZZ!" My second thought "Ummm, I'm going to really have ...

3 years ago

NEW BLOG!

-

HI EVERYONE! I GOT A NEW (EASIER TO USE FROM MY IPHONE! ) BLOG. PLEASE CLICK HERE TO GET TO THE NEW SITE AND CHECK IT OUT. THEBIGEASYLIFE.AMANDATALLEY.COM

3 years ago

Are you pinterested?

-

Pinterest. Wow, it is addictive. Like, scary addictive. Are you pinning yet? If you are, let me know, and I will follow you. Follow me here. Don't...

3 years ago

Absence makes the heart grow fonder...

-

Where have I been? Everywhere but here lately. There was a temporary shift in priorities and am now returning to my passions, including interior design. Ther...

4 years ago

NOLA Books

Labels
Acadiana Symphony Decorator Showhouse
All Things Bright and Beautiful
Ann Dupuy
Arthur Roger Gallery
Belle Grove
bon bon chandelier
chandelier giveaway
Chretien Point
Cole Pratt Gallery
Costumes
cote de texas
Craig Henry
Creole Houses
Creole Thrift
elizabeth chandelier
Farrington Smith Gallery
Faulkner House
fifi laughlin
Flavor Paper
Gallery Bienvenu
George Dureau
Gerrie Bremermann
Ghosts Along the Mississippi
Gogo Borgerding
handpainted furniture
Hazelnut
Henri Schindler
ingrid chandelier
ingrid lantern
Jennifer Shaw.
Jonathan Ferrara Gallery
Jonathan Shaw
Julie Neill
Julie Neill Designs Custom Lighting
Julie Neill Gallery
Karyl Pierce Paxton
Labatut House
Lafayette
Leontine Linens
Louisiana Homes and Gardens
Madeleine Castaing
Madewood
Mardi Gras
Mardi Gras Decorations
Mardi Gras Treasures
McLain Homes
Michelle Rosato Tullis
New Orleans Elegance and Decadence
New Orleans Homes and Lifestyles
New Orleans Museum of Art
New Orleans Style
Oak
Oak Alley
Ogden Museum
Parades
Paul Gruer
Peter Marino
plastered chandelier
Rex
Rosemary James
Soren Christensen Gallery
Southern Accents
Stylecourt
Swamp Palazzo
the love list
The Times Picayune
winters chandelier
Woodlawn Plantation

Blog Archive

Press Clippings