It has come to my attention that people in many parts of the world are unaware that in New Orleans, many people decorate the outside of their houses for Mardi Gras in the same way other people do to celebrate Christmas. This being the weekend before Mardi Gras, I thought I'd share a few photos I took of this phenomenon.
The symmetry of the architecture is enhanced by the placement of the Mardi Gras wreathes in this elegant yet festive presentation.
A Detail of the Wreathes
Elegance and Symmetry collide with Festive Fun in this Display. See Detail of the Door Decor Below
The Owners of this house are Mardi Gras Maniacs. They have very little restraint when it comes to their Mardi Gras decor. Notice how they recycle their Christmas garland and re-fit it with Mardi Gras Beads. The drapery along the front of their railing hammers the theme home as does the American Flag done in Carnival Colors and the Mardi Gras beads hung alon their fence. This house belongs to my next door neighbors!
A Detail of their Door Decorations, Fun and Fabulous!
This house is all fun and fabulousness with its combination of garland, wreath and beads along the fence. The LSU flag, purple and gold shows who this homeowner is rooting for!
This gorgeous gingerbread house, decorative in its own right. I love the understated purple and green drops hung in the arches.
This purple, green and gold drape gets the message across in the most simply elegant way.
This house has it all! A huge strand of Mardi Gras beads hung from the brackets, golden crowns in the windows, flowers in the Mardi Gras colors, feathers, metallic garlands and a green and gold fleur de lis flag!
Another profusion of Mardi Gras wonder!
This house, lit up at night in the Mardi Gras colors is so much more fantastic than this photo can show.
I end this post with simplicity and beauty and festive simple draping of the Carnival Colors.
I'm off to the parades! Stay tuned for more!
Labels:
Mardi Gras Decorations
|
11 comments
|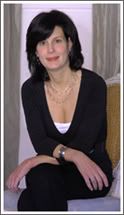 I am the owner of Julie Neill Designs in New Orleans where we create beautiful custom lighting. This blog is my love letter to the unique people, places and happenings which make New Orleans the amazing place it is.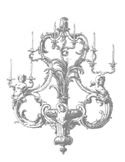 Please visit my website to learn more about my lighting and our fabulous shop on Magazine Street.

www.julieneill.com

My Blog List
Ode to Matisse & The Cut-Outs

-

I've always admired the art work of Henri Matisse. When I was young there was an art book on our living room coffee table with Matisse's The Dance on the c...

3 hours ago

Taking Pictures

-

I have an iPhone 5 and have been super-impressed with the pictures that it takes. In fact, it's been literally months since I've used my "real" camera. Thi...

11 hours ago

OUTLANDER: PART II

-

Picking back up on the Starz – Outlander series: Part II [image: image] Once the Outlander story moves away from filming at Castle Leoch, there...

1 day ago

Tobi TV: Clever Kitchens

-

In a kitchen, you don't need a ton of space to make it work for you. In fact, I like to design smaller kitchens to really test my ability to create a fabul...

2 days ago

An Easy-to-Appreciate Home

-

The day after a holiday weekend is never a good time to deal with anything challenging, so today, I thought we would ease into the work week with a Paris...

2 days ago

Milieu Summer 2015 issue

-

Milieu magazine kicked off it's summer issue with beauty that evokes the design spirit. I'm grateful for the opportunity to be featured in this beautiful m...

6 days ago

Connecting Threads (More Frida)

-

[Detail: Another look at the very recent collaboration between Madewell and JM Drygoods, this time with hand-embroidery by artisans from the San Vicente C...

6 days ago

Finally finishing the living room decor

-

It's hard to believe we have been in our "new" house for three and a half years now! We have slowly but surely worked on the décor since we moved in, with a ...

1 week ago

Word of the Week: No. 4

-

~My Paris Dream, by Kate Betts Click for Pronunciation: ~WORDS OF THE WEEK FROM THE ARCHIVES: No. 3 – accoutrements No. 2 – serendipity No. 1 – alacrit...

1 week ago

Line of Beauty

-

*San Francisco painter Susan Swartz celebrates Grace and Art and philanthropy with a new and highly prestigious art exhibit in historic Koblenz, Ger...

1 week ago

spring at patina farm...

-

Spring is a busy season here at Patina Farm! We just added four new little girls to our flock. They won't be introduced to the other gals in the coop for a...

2 weeks ago

Friday Favorites! TGIF!

-

Happy Friday! Enjoy some of our favorite items in the shop currently! Come our to Rosemary or call if anything catches your eye! TGIF! 850.231.6755 Custom ...

2 weeks ago

Patricia Gray's Taste of Life

-

[image: Patricia Gray Interior Designer] *Patricia Gray, award-winning interior designer and global aesthete* When Patricia Gray designed a residence fo...

6 months ago

Rustic farmhouse in grey...

-

It really feels like fall here finally and I can just imagine what a wonderful gift it would be to spend this season in a beautiful home like this. T...

7 months ago

Justa Decor Birthday Quiz!

-

WHOOT! It's that time again…the best day of the year! It's the Thrifty Justa Decor Girls' birthday! ;) If you are totally confused – today is my birthday. A...

7 months ago

Foodie Friday

-

*Hummus* One of my 'bff's' is a lovely Lebanese gal who is *ONE* fantastic cook. I asked her recently for her hummus recipe and like many good cooks she h...

1 year ago

Tuesday Tip

-

You can never have enough seating! So why not make it portable, flexible and a little thrifty? One of 2 benches in the client's foyer. This is exactl...

1 year ago

lately

-

Clearly I'm having a hard time blogging. Lots going on around here. I decided to renovate and add on to our house while very pregnant, which I would not ...

2 years ago

Kenneth Brown Came for a Visit!!

-

Last week, we were very excited to welcome the unparalleled Kenneth Brown to our shop! Here he is with me and Jennifer Uddo who is part of our Interior De...

2 years ago

Anna, ANNA, Anna!

-

Introducing you to my amazing friend, wife, mama of 3, artist & seriously cool girl! I love her art as much as her spirit. Anna has been painting & creat...

2 years ago

Mota-Scoota Time!

-

Here's the deal. We're getting a scooter. Namely, the scooter below. My first thought: "YEZZZZZZZ!" My second thought "Ummm, I'm going to really have ...

3 years ago

NEW BLOG!

-

HI EVERYONE! I GOT A NEW (EASIER TO USE FROM MY IPHONE! ) BLOG. PLEASE CLICK HERE TO GET TO THE NEW SITE AND CHECK IT OUT. THEBIGEASYLIFE.AMANDATALLEY.COM

3 years ago

Are you pinterested?

-

Pinterest. Wow, it is addictive. Like, scary addictive. Are you pinning yet? If you are, let me know, and I will follow you. Follow me here. Don't...

4 years ago

Absence makes the heart grow fonder...

-

Where have I been? Everywhere but here lately. There was a temporary shift in priorities and am now returning to my passions, including interior design. Ther...

4 years ago

NOLA Books

Labels
Acadiana Symphony Decorator Showhouse
All Things Bright and Beautiful
Ann Dupuy
Arthur Roger Gallery
Belle Grove
bon bon chandelier
chandelier giveaway
Chretien Point
Cole Pratt Gallery
Costumes
cote de texas
Craig Henry
Creole Houses
Creole Thrift
elizabeth chandelier
Farrington Smith Gallery
Faulkner House
fifi laughlin
Flavor Paper
Gallery Bienvenu
George Dureau
Gerrie Bremermann
Ghosts Along the Mississippi
Gogo Borgerding
handpainted furniture
Hazelnut
Henri Schindler
ingrid chandelier
ingrid lantern
Jennifer Shaw.
Jonathan Ferrara Gallery
Jonathan Shaw
Julie Neill
Julie Neill Designs Custom Lighting
Julie Neill Gallery
Karyl Pierce Paxton
Labatut House
Lafayette
Leontine Linens
Louisiana Homes and Gardens
Madeleine Castaing
Madewood
Mardi Gras
Mardi Gras Decorations
Mardi Gras Treasures
McLain Homes
Michelle Rosato Tullis
New Orleans Elegance and Decadence
New Orleans Homes and Lifestyles
New Orleans Museum of Art
New Orleans Style
Oak
Oak Alley
Ogden Museum
Parades
Paul Gruer
Peter Marino
plastered chandelier
Rex
Rosemary James
Soren Christensen Gallery
Southern Accents
Stylecourt
Swamp Palazzo
the love list
The Times Picayune
winters chandelier
Woodlawn Plantation

Blog Archive

Press Clippings