I am quite enthralled by the work of one of New Orleans' brightest art stars, Katie Rafferty, who is showing this month at Cole Pratt Gallery.
Katie is a unique individual whose personal vibrancy, sense of humor and sensitivity reflect intensely in her artwork. She is a good friend of mine and a wild woman who provides me with a great amount of inspiration and an overwhelming sense of fun.
She has an amazing breadth of knowledge of Art History and artists, a huge  library of art books, and an active and inquiring mind on all subjects. She is a great conversationalist and definitely lives "outside the box." All of these qualities inform her art and her life which reflects in her wonderful art.
Katie's work is a richly detailed  tapestry of color,collage , printmaking and brushwork which both portrays her inner and outer experience of living life in her beloved New Orleans.
Inspired by details of the daily walk from her home in the Garden District to her studio just off Magazine Street, Katie decided to prepare for her show by doing a wordless essay of "the street". 
In her Artist Statement, describes her daily journey as follows:
"Fortunately, the walk from home to the studio is A) short B) entertaining and C) provides enough inspiration for a lifetime of artwork. "
An accomplished printmaker, Katie set a goal for herself to produce 100 monotypes based on photographs she took along this route. It is a fascinating body of work, which expresses in a very personal way the artist's love for and immersion  in the delights of  living in this city, which she sees as layered with the intense and exotic, the tropical  and historic, the refined and the wild. And like so many of us, she is enthralled by our amazing architecture, hence the title of her show: Street Vernacular.
She describes her process in her own words:
"In order to convey the sense of layers I make my printing plates out of encaustic materials.  The encaustic (wax) layered cardboard is then incised, embedded with texture and built up layer by layer with relief materials."
.
"Once the plate is made I paint it with oil paints using a variety of tools (often my fingers) to achieve different effects."
"After the monotype is pulled from the press I continue to add layers of pencil and pastel and often collage."
These prints are so finely detailed and sensual in the way the paint reacts with the layers of wax and relief as they pass through the press. The final addition of drawing and collage elements makes them even more personal.
As she progressed through the process of making 100 prints, Katie's work became more whimsical, lyrical and free. Her sense of delight in both the use of materials and the way it relates to her subject matter is  abundantly evident.
Upon completion of her series of monotypes, Katie set about the adventure of  concocting her large works on canvas.
I was very lucky to have the opportunity to visit Katie several times in her studio and watch as her work developed. I must say that this was one of the most magical of experiences. Each time I visited, there was more to excite my eyes as well as my soul.
Katie works with intensity. She draws inspiration from various sources. At times she reminds me of a cyclone, and her studio often looks like one has passed through!
I loved seeing her develop each painting as a narrative work. Each tells a story about Katie's emotions and experiences of "the street" within a context of the town-in this case New Orleans.
As a person who is fascinated with artists and their creative  process, it was amazing to watch Katie express herself  and develop her "story" in paint and collage.
Katie says that there is a visual "trip" through each painting. There is a flow for the eye to follow, movement is implied, and refers back to her original inspiration to depict and comment on her daily journey from home to studio.
She carefully and lovingly creates many intriguing "stops" on this  personal journey. The visual trip through each painting is an artistic adventure.
The artist's touch is both delicate and sure. She clearly enjoys her work!  I think this translates to the viewer.
The final painting is the completion of the journey on many levels: the artist's journey from start of the work to finish, the story of Katie's daily journey to her studio, the viewer's visual journey through the work itself, and finally the journey of the painting from studio to gallery.
Katie's show at Cole Pratt Gallery is not to be missed. Shown together, this current collection of Katie's work gives an even greater feeling of the neighborhood she seeks to portray, yet each individual pieces shines on its own.
On a recent visit to the gallery, Erika Olinger and her associate Margie said they were thrilled with the response to this wonderful show.  Although many pieces were sold at the opening reception, there are still a few available. If you are lucky enough to find yourself in the neighborhood, you should treat yourself  to a visit with these two fun and knowledgeable girls and see the fabulous work of the very talented and accomplished Katie Rafferty!
The gallery is located at 3800 Magazine Street and is open Tuesday through Saturday from 10 to 5. If you are in the neighborhood, stroll on down the block and visit my shop, Julie Neill  at 3908 Magazine.
24 comments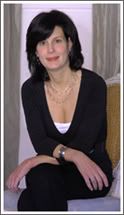 I am the owner of Julie Neill Designs in New Orleans where we create beautiful custom lighting. This blog is my love letter to the unique people, places and happenings which make New Orleans the amazing place it is.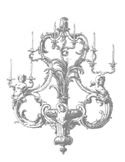 Please visit my website to learn more about my lighting and our fabulous shop on Magazine Street.

www.julieneill.com

My Blog List
A Sanctioned Tour of the House I am Stalking

-

Naturally, after I posted pictures of the inside of the house over which I am obsessing, I got a call asking if I'd like to have a tour. "Tomorrow, at 10:0...

1 day ago

President Trump's New Jersey White House

-

OY! I started this post over a week ago, hoping to be politically neutral. But things have erupted and the fun is now gone. All night I wrestled with ...

2 days ago

Bravo, Brian — and Eight Years of The Style Saloniste

-

*I founded THE STYLE SALONISTE as an online style magazine in Summer 2009. And in the months before the launch I searched for an art director for the blog...

4 days ago

BOOK PUB ANNIVERSARY: A Window to Love

-

To celebrate the 4 year anniversary of my debut book... A Window to Love will be FREE for four days... August 8, 9, 10, 11 Grab a FREE copy for YO...

1 week ago

7 Steps to Living with Intention

-

How self-aware are you? I consider myself pretty self-aware. It's a skill that I have been cultivating for years. And I am a seeker, constantly reading and...

1 week ago

Pastel Oceanscapes - Patricia Gray

-

"Ocean Mist" Pastel 18.75 x 28.5 inches Patricia Gray "Ocean Mist, North Beach" Pastel 19.5 X 27.5 inches Patricia Gray Just off the easel. There are so...

2 weeks ago

Welcome…

-

A home should welcome it's occupants as well as its visitors. The first impression of a home hints at what is beyond. Here are a few of our favorites ent...

1 month ago

I Need Your Help!

-

You may not hear from me frequently this summer as I've just started work on my next book, which I'm happy to announce will be published by Vendome Press a...

2 months ago

Scouting Vuillard

-

[*Nature morte au bougeoir* (*The Candlestick*), Edouard Vuillard, circa 1900. Oil on millboard. National Galleries Scotland. Larger view here.] This po...

7 months ago

Quatreau Faucet

-

I recently discovered the Quatreau multifunctional touch screen faucet which I imagine would do just that. It delivers instant boiling, chilled, or sparkli...

8 months ago

A Fresh New Look

-

I have heard it said that a good rain shower is equivalent to offering a fresh start. As if the showers are washing away what was and offering an opportuni...

10 months ago

Sneak peek: the Atlanta Homes & Lifestyles 2016 Southeastern Showhouse

-

I was able to get a sneak peek of the the much anticipated Atlanta Homes & Lifestyles Southeastern Showhouse, and it is truly amazing. Many of the most tal...

1 year ago

Easter gift guide

-

If you're anything like me Amazon Prime rescues you from a late night run to Target right before every holiday. I've put together a few Easter gift idea...

1 year ago

INSPIRATIONS

-

*I walked down to Bush Antiques the other day to bite the bullet and buy a French three-quarters daybed that had been haunting me. I started to talking ...

1 year ago

Foodie Friday

-

*Hummus* One of my 'bff's' is a lovely Lebanese gal who is *ONE* fantastic cook. I asked her recently for her hummus recipe and like many good cooks she h...

3 years ago

Tuesday Tip

-

You can never have enough seating! So why not make it portable, flexible and a little thrifty? One of 2 benches in the client's foyer. This is exactl...

3 years ago

Kenneth Brown Came for a Visit!!

-

Last week, we were very excited to welcome the unparalleled Kenneth Brown to our shop! Here he is with me and Jennifer Uddo who is part of our Interior De...

5 years ago

Southern as a Sazerac: My Latest Article in The Independent Weekly Bridal Guide

-

Once upon a time there was a little girl who eloped. She wanted nothing more than to step out of the limelight and run from every part of planning a wedd...

5 years ago

Are you pinterested?

-

Pinterest. Wow, it is addictive. Like, scary addictive. Are you pinning yet? If you are, let me know, and I will follow you. Follow me here. Don't...

6 years ago

Absence makes the heart grow fonder...

-

Where have I been? Everywhere but here lately. There was a temporary shift in priorities and am now returning to my passions, including interior design. Th...

6 years ago

NOLA Books

Labels
Acadiana Symphony Decorator Showhouse
All Things Bright and Beautiful
Ann Dupuy
Arthur Roger Gallery
Belle Grove
bon bon chandelier
chandelier giveaway
Chretien Point
Cole Pratt Gallery
Costumes
cote de texas
Craig Henry
Creole Houses
Creole Thrift
elizabeth chandelier
Farrington Smith Gallery
Faulkner House
fifi laughlin
Flavor Paper
Gallery Bienvenu
George Dureau
Gerrie Bremermann
Ghosts Along the Mississippi
Gogo Borgerding
handpainted furniture
Hazelnut
Henri Schindler
ingrid chandelier
ingrid lantern
Jennifer Shaw.
Jonathan Ferrara Gallery
Jonathan Shaw
Julie Neill
Julie Neill Designs Custom Lighting
Julie Neill Gallery
Karyl Pierce Paxton
Labatut House
Lafayette
Leontine Linens
Louisiana Homes and Gardens
Madeleine Castaing
Madewood
Mardi Gras
Mardi Gras Decorations
Mardi Gras Treasures
McLain Homes
Michelle Rosato Tullis
New Orleans Elegance and Decadence
New Orleans Homes and Lifestyles
New Orleans Museum of Art
New Orleans Style
Oak
Oak Alley
Ogden Museum
Parades
Paul Gruer
Peter Marino
plastered chandelier
Rex
Rosemary James
Soren Christensen Gallery
Southern Accents
Stylecourt
Swamp Palazzo
the love list
The Times Picayune
winters chandelier
Woodlawn Plantation

Blog Archive

Press Clippings