Although Jonathan Shaw was born in England and has lived in Australia and in many places in the United States, he currently calls New Orleans home. Many of his murals can be seen throughout our city and his decorative handpainted finishes grace many New Orleans homes and businesses. I'm very happy to say that the current show in my art gallery features his newest work.
A few months ago, he began painting his Dance series. These works are done on canvas  or on board and are executed using an interesting combination of media. Drawing on his experience as a decorative painter, Jonathan combines such materials as acrylic paints, Venetian plaster, oil paints, gold and silver leaf, glazes and waxes to produce his richly textured paintings.
Both his paint finishes and the figures he portrays are full of  a certain exuberance which carries from the interior of the gallery space out to the street, drawing in many who pass by.
 Some of his paintings are very subtle in color, but the gesture of his figures and his application of paints and glazes lend motion and intensity to the work.
The depth of color in the turquoise Venetian plaster is achieved through a series of transparent layers of paints and plaster  and forms a dramatic contrast with the richly waxed  amber  leaping figure.  This turquoise color is very alluring and a number of  pieces similar to this one have found their way into several New Orleans homes. One even traveled as far as Houma. They look so good in their new homes that I wish I had some photos of them, but alas, I don't.
This especially cracked and crazed surface reminds me of an ancient piece of pottery or relic recently unearthed. 
Both the composition and paint techniques capture the unbridled joy of motion.
They are freely executed and vibrate with visual pleasure. 
I love the subtle hues of aqua and ocher in this diptych on canvas. I love how the figures relate to each other and the shapes of the negative space between them.  I love the contrast of the heavily textured paint on the figures against the almost watercolor-like soft background.
If you are going to be in the area, please stop by and check out this fabulous show of Jonathan Shaw's current work. Our address is 3908 Magazine Street.
If you need further info about Jonathan or his work, please call 504.899.4201.
Labels:
Jonathan Shaw
|
12 comments
|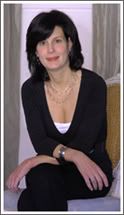 I am the owner of Julie Neill Designs in New Orleans where we create beautiful custom lighting. This blog is my love letter to the unique people, places and happenings which make New Orleans the amazing place it is.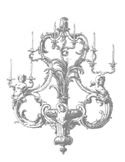 Please visit my website to learn more about my lighting and our fabulous shop on Magazine Street.

www.julieneill.com

My Blog List
Trendy Cheap Chairs

-

[image: image] Remember the Ghost chair – it was everywhere from 2005 to 2010. [image: image] Even in this high-end home, the Ghost chair, or Louis Cha...

1 day ago

Au Courant Weekly: August 29, 2015

-

The Simple Sophisticate, episode #57 International ~Three Americans, one Briton and one French-American received France's highest honor, the Legion of Ho...

1 day ago

Thursday Night at the Disco

-

When I was younger, Thursday night was the night everyone got together to go dancing. We'd drive down to Washington, DC sometimes and go to the Chinese Disco...

2 days ago

A Fantasy of a Flower Room

-

I don't mind black and white photography, but there are times when I find it maddening. Take, for the example, the photos of this gem of a flower room, ...

4 days ago

Tracery Drapery Sale

-

Our custom Tracery Drapery panels in 120″ lengths are on sale! We have the Tracery Rosewindow in driftwood & Citronn colorways and Fluting Stripe (As seen ...

5 days ago

Art Installation by Patricia Gray in Vancouver Luxury Vacation Condo

-

We have just finished an Interior Design installation for our clients' vacation home here in Vancouver. There is a piece of my art hanging in their stylish...

5 days ago

New York Design Hunting Sept. Issue

-

The 2016 winter edition of New York Design Hunting Magazine is the perfect paperback resource for all things transformational in design. As stated on the c...

5 days ago

India in All Its Wonder: A Special Visit to Delhi, My Favorite Hotel in Delhi. Shopping. Books. Everything You Need to Start Planning a Trip to Delhi and India. Or Dreaming of India.

-

*This exciting week I am taking you on an insider visit to Delhi, India, to visit my favorite hotel, The Lodhi, and to meet experts and get rare and very ...

1 week ago

frances schultz: the bee cottage story...

-

I am sharing Frances Schultz's book with you because it really resonated with me. The Bee Cottage Story is about Frances' journey of self discovery through...

2 weeks ago

LCI & Better Homes and Gardens, August 2015

-

I am thrilled that Better Homes and Gardens magazine has published one of our Charlotte projects in their August subscriber issue. If you aren't a subscrib...

5 weeks ago

Summer Fare

-

Throughout the summer I'll continue using Instagram and Tumblr to share book and exhibition news, as well as textile finds. But I'm quickly popping in he...

2 months ago

Finally finishing the living room decor

-

It's hard to believe we have been in our "new" house for three and a half years now! We have slowly but surely worked on the décor since we moved in, with a ...

3 months ago

ENJOY a Fifi Flowers book...

-

Glamorous Cities... Strong Men... Smart Beautiful Women... *A Window to Love * * http://www.amazon.com/dp/B00EG0CXQ4* Melissa Bennette, a young beautiful...

4 months ago

Rustic farmhouse in grey...

-

It really feels like fall here finally and I can just imagine what a wonderful gift it would be to spend this season in a beautiful home like this. T...

10 months ago

Justa Decor Birthday Quiz!

-

WHOOT! It's that time again…the best day of the year! It's the Thrifty Justa Decor Girls' birthday! ;) If you are totally confused – today is my birthday. A...

10 months ago

Foodie Friday

-

*Hummus* One of my 'bff's' is a lovely Lebanese gal who is *ONE* fantastic cook. I asked her recently for her hummus recipe and like many good cooks she h...

1 year ago

Tuesday Tip

-

You can never have enough seating! So why not make it portable, flexible and a little thrifty? One of 2 benches in the client's foyer. This is exactl...

1 year ago

lately

-

Clearly I'm having a hard time blogging. Lots going on around here. I decided to renovate and add on to our house while very pregnant, which I would not ...

2 years ago

Kenneth Brown Came for a Visit!!

-

Last week, we were very excited to welcome the unparalleled Kenneth Brown to our shop! Here he is with me and Jennifer Uddo who is part of our Interior De...

3 years ago

Anna, ANNA, Anna!

-

Introducing you to my amazing friend, wife, mama of 3, artist & seriously cool girl! I love her art as much as her spirit. Anna has been painting & creat...

3 years ago

Mota-Scoota Time!

-

Here's the deal. We're getting a scooter. Namely, the scooter below. My first thought: "YEZZZZZZZ!" My second thought "Ummm, I'm going to really have to...

3 years ago

NEW BLOG!

-

HI EVERYONE! I GOT A NEW (EASIER TO USE FROM MY IPHONE! ) BLOG. PLEASE CLICK HERE TO GET TO THE NEW SITE AND CHECK IT OUT. THEBIGEASYLIFE.AMANDATALLEY.COM

4 years ago

Are you pinterested?

-

Pinterest. Wow, it is addictive. Like, scary addictive. Are you pinning yet? If you are, let me know, and I will follow you. Follow me here. Don't...

4 years ago

Absence makes the heart grow fonder...

-

Where have I been? Everywhere but here lately. There was a temporary shift in priorities and am now returning to my passions, including interior design. Ther...

4 years ago

NOLA Books

Labels
Acadiana Symphony Decorator Showhouse
All Things Bright and Beautiful
Ann Dupuy
Arthur Roger Gallery
Belle Grove
bon bon chandelier
chandelier giveaway
Chretien Point
Cole Pratt Gallery
Costumes
cote de texas
Craig Henry
Creole Houses
Creole Thrift
elizabeth chandelier
Farrington Smith Gallery
Faulkner House
fifi laughlin
Flavor Paper
Gallery Bienvenu
George Dureau
Gerrie Bremermann
Ghosts Along the Mississippi
Gogo Borgerding
handpainted furniture
Hazelnut
Henri Schindler
ingrid chandelier
ingrid lantern
Jennifer Shaw.
Jonathan Ferrara Gallery
Jonathan Shaw
Julie Neill
Julie Neill Designs Custom Lighting
Julie Neill Gallery
Karyl Pierce Paxton
Labatut House
Lafayette
Leontine Linens
Louisiana Homes and Gardens
Madeleine Castaing
Madewood
Mardi Gras
Mardi Gras Decorations
Mardi Gras Treasures
McLain Homes
Michelle Rosato Tullis
New Orleans Elegance and Decadence
New Orleans Homes and Lifestyles
New Orleans Museum of Art
New Orleans Style
Oak
Oak Alley
Ogden Museum
Parades
Paul Gruer
Peter Marino
plastered chandelier
Rex
Rosemary James
Soren Christensen Gallery
Southern Accents
Stylecourt
Swamp Palazzo
the love list
The Times Picayune
winters chandelier
Woodlawn Plantation

Blog Archive

Press Clippings