I was so touched and excited to have been honored with the "You Make My Day" award by the articulate and talented, over-the-top, on a quest for beauty in an upside down world, Topsy Turvy.
Started by Carolina Eclectic, its a truly imaginative way to give an appreciative accolade to fellow bloggers who inspire and entertain us, and to share blogs we love with other bloggers who may also enjoy them.
Here are the rules:

1. Write a post with the links to 5 blogs that "make your day".

2. Acknowledge the post of the award giver.

3. Tell the award winners they won by commenting on their blogs.
I had so much fun with this, but couldn't narrow it down to just five, so here are the six blogs that "made my day!"
Things that Inspire was one of the first blogs I found, and from that day forward, it has been a favorite because Sarah brings such insights into the world of design and architecture. Her posts are both beautiful and educational and I really admire her ability to create an in depth look at her subject matter. I love the rooms she chooses to include in her posts because they are true to her taste. I am also happy that she has become my friend!
I love the name of Habitually Chic's blog because it is so darned true. This girl makes being chic and writing about all that is chic a wonderful habit. It just comes naturally to her and I never get enough of reading her observations and opinions on all that is stylish and of course, chic! Her pictures never fail to inspire. An example, this unbelievable photo of this bridal dress and train just blew me away!
Absolutely Beautiful Things makes my day all the time because the beautiful and talented designer Anna Spiro posts about just that. I love seeing photos of her work, both in her wonderful shop which she has way over in Australia (sigh, too far to drop in on) and in her design projects which she generously shares with us. This Lulu 2 Seater Sofa is a fine example of her design talent!(I want one.)
What can I say about All Things Bright and Beautiful? The photographs she uses are so very gorgeous they take my breath away, but what really wowed me has been her ongoing series of blogging tips posts. This is such an act of blogging generosity as well as artistry. Those posts are as beautiful as they are informative, and her invitations to other bloggers to offer their ideas shows just what kind of friend she is to all of us. Being the biggest technical blogging klutz of the century, I am in such awe of her knowledge that I have nothing to add but a big Thank You!
Patricia Gray is, in my opinion, the diva of Canadian design, and a blogger extraordinaire! Her posts are so full of beautiful images, her work is flawless, and in addition to all of that-her heart comes through,too. This girl really knows what she's doing and it shows in her work and in her posts. She was recently featured in the Washington Post "Blog Posts" because she did a fantastic post on the color Orange. Kudos, Patricia!
Dianamuse is just that: a muse- She's a thinker, a writer, an artist and what an eye for beauty and grace she has! Diana did an interview with me awhile ago and this is actually what inspired me to start blogging. So she truly is my muse. I love the quotes she includes both in her posts and in other little spots around her blog. Whenever I want to experience an intellectual high and have my mind expanded, I go to her blog and let her "make my day!"
I must admit it was pretty hard to narrow it down to such a few, because I think my day gets made multiple times every day by visiting all the amazing blogs out there.
15 comments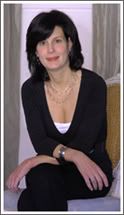 I am the owner of Julie Neill Designs in New Orleans where we create beautiful custom lighting. This blog is my love letter to the unique people, places and happenings which make New Orleans the amazing place it is.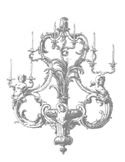 Please visit my website to learn more about my lighting and our fabulous shop on Magazine Street.

www.julieneill.com

My Blog List
10 Obstacles Holding You Back from Success

-

Designers: What's holding you back from your biggest success? What obstacles are you putting in your own path? Too often, we are our own worst enemies, so ...

6 minutes ago

Valentine's Day gift guide for the kiddos

-

This past weekend we celebrated Valentine's Day early at the green house, which got me thinking – why not put together a gift guide? All of these are avail...

10 hours ago

Flower Show

-

[From Alexander McQueen's spring/summer 2016 campaign photographed by David Sims; model Natalie Westling] Beguiled by Sarah Burton's use of florals in h...

14 hours ago

#ThisIsBaltimore: Winter, So Far!

-

This has been a busy week here at Pigtown*Design World HQ, as we call it around my house. Lots of evening meetings and events, especially one special one – t...

2 days ago

The Suján Rajmahal Palace

-

In need of a mid-week pick-me-up? Then feast your eyes on the Suján Rajmahal Palace, the luxury Jaipur hotel whose energizing interiors- refreshing blu...

3 days ago

Turquoise & Black

-

Charlotte has the turquoise and black color streak going this week as the Carolina Panthers head to the Super Bowl. If you don't know it click here to lear...

5 days ago

Spotlight on Art: 2016 Artists Market

-

My favorite Atlanta art event is going on this week, February 1-6. The Spotlight on Art Artists Market is my ideal kind of place - thousands of paintings and...

5 days ago

CROSS BOTTLE GUY: A WONDERFUL GIVEAWAY!!!

-

*Today, we have a fabulous giveaway hosted by a new sponsor, Cross Bottle Guy HERE.* *[image: image]* *Cross Bottle Guy sells antique bottles, topped...

6 days ago

Creating Beauty—San Francisco Artist Stevie Howell Creates Exclusive Textiles, Scarves and Shawls and Elegant Fashions of Worldly Beauty

-

*I love to see my artist friends creating beauty and becoming successful. Stevie Howell gained recognition first as a fine artist. Now as a textile desi...

6 days ago

Patina inspiration...

-

Before I begin this post I wanted to give you a Patina Farm update... signed copies are now available for pre-order on our website. We will sign and ship y...

2 weeks ago

Nicole Barstool | Custom Furniture Design Vancouver

-

Our custom designed "Nicole Barstool' shown in embossed leather with solid oak legs and a stainless steel foot rest. ...

2 weeks ago

Trik OVPN Tsel 16 Desember 2015 Android

-

[image: Trik OVPN Tsel 16 Desember 2015 Android] Hello selamat datang di website kami, Jika Anda sedang mencari *Config Open VPN Gratis Telkomsel 15 Desembe...

1 month ago

ENJOY a Fifi Flowers book...

-

Glamorous Cities... Strong Men... Smart Beautiful Women... *A Window to Love * * http://www.amazon.com/dp/B00EG0CXQ4* Melissa Bennette, a young beautiful...

9 months ago

Rustic farmhouse in grey...

-

It really feels like fall here finally and I can just imagine what a wonderful gift it would be to spend this season in a beautiful home like this. T...

1 year ago

Justa Decor Birthday Quiz!

-

WHOOT! It's that time again…the best day of the year! It's the Thrifty Justa Decor Girls' birthday! ;) If you are totally confused – today is my birthday. A...

1 year ago

Foodie Friday

-

*Hummus* One of my 'bff's' is a lovely Lebanese gal who is *ONE* fantastic cook. I asked her recently for her hummus recipe and like many good cooks she h...

1 year ago

Tuesday Tip

-

You can never have enough seating! So why not make it portable, flexible and a little thrifty? One of 2 benches in the client's foyer. This is exactl...

1 year ago

Kenneth Brown Came for a Visit!!

-

Last week, we were very excited to welcome the unparalleled Kenneth Brown to our shop! Here he is with me and Jennifer Uddo who is part of our Interior De...

3 years ago

Anna, ANNA, Anna!

-

Introducing you to my amazing friend, wife, mama of 3, artist & seriously cool girl! I love her art as much as her spirit. Anna has been painting & creat...

3 years ago

Mota-Scoota Time!

-

Here's the deal. We're getting a scooter. Namely, the scooter below. My first thought: "YEZZZZZZZ!" My second thought "Ummm, I'm going to really have to...

3 years ago

Are you pinterested?

-

Pinterest. Wow, it is addictive. Like, scary addictive. Are you pinning yet? If you are, let me know, and I will follow you. Follow me here. Don't...

4 years ago

Absence makes the heart grow fonder...

-

Where have I been? Everywhere but here lately. There was a temporary shift in priorities and am now returning to my passions, including interior design. Ther...

5 years ago

NOLA Books

Labels
Acadiana Symphony Decorator Showhouse
All Things Bright and Beautiful
Ann Dupuy
Arthur Roger Gallery
Belle Grove
bon bon chandelier
chandelier giveaway
Chretien Point
Cole Pratt Gallery
Costumes
cote de texas
Craig Henry
Creole Houses
Creole Thrift
elizabeth chandelier
Farrington Smith Gallery
Faulkner House
fifi laughlin
Flavor Paper
Gallery Bienvenu
George Dureau
Gerrie Bremermann
Ghosts Along the Mississippi
Gogo Borgerding
handpainted furniture
Hazelnut
Henri Schindler
ingrid chandelier
ingrid lantern
Jennifer Shaw.
Jonathan Ferrara Gallery
Jonathan Shaw
Julie Neill
Julie Neill Designs Custom Lighting
Julie Neill Gallery
Karyl Pierce Paxton
Labatut House
Lafayette
Leontine Linens
Louisiana Homes and Gardens
Madeleine Castaing
Madewood
Mardi Gras
Mardi Gras Decorations
Mardi Gras Treasures
McLain Homes
Michelle Rosato Tullis
New Orleans Elegance and Decadence
New Orleans Homes and Lifestyles
New Orleans Museum of Art
New Orleans Style
Oak
Oak Alley
Ogden Museum
Parades
Paul Gruer
Peter Marino
plastered chandelier
Rex
Rosemary James
Soren Christensen Gallery
Southern Accents
Stylecourt
Swamp Palazzo
the love list
The Times Picayune
winters chandelier
Woodlawn Plantation

Blog Archive

Press Clippings