This weekend marks the opening of the New Orleans Jazz and Heritage Festival for 2008. There is so much to experience: of course the music and the food, and the weather and the people, but one of my favorite parts of the Jazzfest is the crafts exhibit.
This is a nationally recognized showplace of artists displaying and selling handmade fine arts and crafts. Each weekend offers a different array of acclaimed craftspeople representing the best of Louisiana and the United States.
There are many accomplished exhibitors and the array of crafts is vast- so I have chosen to focus on those who produce their pieces here in New Orleans. I will be profiling several artistsans during the 2 week duration of this wonderful event.
Kate Beck, whose studio is in the Fauborg Marigny, utilizes an artform called "Shibori" whereby she manipulates and dyes textiles, producing richly textured, even sculptural pieces of fabric.
Shibori is a traditional Japanese art form of embellishing textiles by shaping, tying and securing the cloth before dyeing it. The result is cloth with a three dimensional form. Sometimes the fabric is folded, sometimes it is wrapped and even pleated and sometimes stitching is employed. Regardless of the exact technique used, Kate Becks Shibori pieces are sumptuous, richly colored pieces of very wearable art.
The technique Beck  most often employs is called arashi (storm) shibori. The fine pleats and patterns suggest rain driven by a high wind. This elegant pleating is achieved by wrapping and compressing the fabric around a cylinder; a hot dye bath then sets the pleats.
These pieces not only satisfy and excite the eye, they are also very soothing and comfortable on the body. The experience of these is sensual and intense.
These pieces are so organic and so suggestive of the wind and weather which Kate says is her chief inspiration. These two wraps remind me of tornadoes.
The Shibori technique produces a wide variety of results. Pleating and ruffling are two of the outcomes of this method.
The fabric Kate works with is 100% silk and the dyes used are permanent. To retain the beauty of a pleated piece, they must be stored carefully and protected from moisture. Pleated shibori pieces may be professionally dry-cleaned.
Kate Beck is a great talent in the field of textile arts. We are lucky to have her living in our city and even luckier to be able to see and purchase her wares at this year's Jazzfest.
If you are unable to attend the Jazzfest, please visit Kate's website.
Please stay tuned for more Jazzfest craft features in the coming days!
3 comments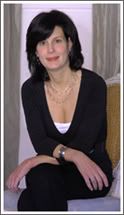 I am the owner of Julie Neill Designs in New Orleans where we create beautiful custom lighting. This blog is my love letter to the unique people, places and happenings which make New Orleans the amazing place it is.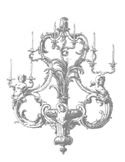 Please visit my website to learn more about my lighting and our fabulous shop on Magazine Street.

www.julieneill.com

My Blog List
Chic New Hotel in London — Reflections on The Franklin, the Exciting New Place to Stay Near Knightsbridge

-

*This week I have an exclusive interview with hotel designer Anouska Hempel, speaking to me about her design for The Franklin. It's a fascinating small ho...

4 hours ago

Stalk Fifi Flowers ...

-

Hope to see you STALKING ME in the future!!! Reader Group➔ https://www.facebook.com/groups/FifiFlowersReaders Twitter➔ https://twitter.com/FifiFlowers ...

1 day ago

CHIC ON GRAN CANARIA

-

Years ago, when I was obsessed with the series of books and later the movies, "Twilight," I met another devotee of the books who lived in Spain. We be...

3 days ago

What's Happening

-

People ask me all the time to tell them what's happening in Baltimore, so I have two upcoming events to tell you about that I am involved with. First is th...

5 days ago

7 Steps to Living with Intention

-

How self-aware are you? I consider myself pretty self-aware. It's a skill that I have been cultivating for years. And I am a seeker, constantly reading and...

2 months ago

Pastel Oceanscapes - Patricia Gray

-

"Ocean Mist" Pastel 18.75 x 28.5 inches Patricia Gray "Ocean Mist, North Beach" Pastel 19.5 X 27.5 inches Patricia Gray Just off the easel. There are so...

2 months ago

Welcome…

-

A home should welcome it's occupants as well as its visitors. The first impression of a home hints at what is beyond. Here are a few of our favorites ent...

3 months ago

I Need Your Help!

-

You may not hear from me frequently this summer as I've just started work on my next book, which I'm happy to announce will be published by Vendome Press a...

4 months ago

Scouting Vuillard

-

[*Nature morte au bougeoir* (*The Candlestick*), Edouard Vuillard, circa 1900. Oil on millboard. National Galleries Scotland. Larger view here.] This po...

9 months ago

Quatreau Faucet

-

I recently discovered the Quatreau multifunctional touch screen faucet which I imagine would do just that. It delivers instant boiling, chilled, or sparkli...

10 months ago

A Fresh New Look

-

I have heard it said that a good rain shower is equivalent to offering a fresh start. As if the showers are washing away what was and offering an opportuni...

11 months ago

Sneak peek: the Atlanta Homes & Lifestyles 2016 Southeastern Showhouse

-

I was able to get a sneak peek of the the much anticipated Atlanta Homes & Lifestyles Southeastern Showhouse, and it is truly amazing. Many of the most tal...

1 year ago

Easter gift guide

-

If you're anything like me Amazon Prime rescues you from a late night run to Target right before every holiday. I've put together a few Easter gift idea...

1 year ago

INSPIRATIONS

-

*I walked down to Bush Antiques the other day to bite the bullet and buy a French three-quarters daybed that had been haunting me. I started to talking ...

1 year ago

Foodie Friday

-

*Hummus* One of my 'bff's' is a lovely Lebanese gal who is *ONE* fantastic cook. I asked her recently for her hummus recipe and like many good cooks she h...

3 years ago

Tuesday Tip

-

You can never have enough seating! So why not make it portable, flexible and a little thrifty? One of 2 benches in the client's foyer. This is exactl...

3 years ago

Kenneth Brown Came for a Visit!!

-

Last week, we were very excited to welcome the unparalleled Kenneth Brown to our shop! Here he is with me and Jennifer Uddo who is part of our Interior De...

5 years ago

Southern as a Sazerac: My Latest Article in The Independent Weekly Bridal Guide

-

Once upon a time there was a little girl who eloped. She wanted nothing more than to step out of the limelight and run from every part of planning a wedd...

5 years ago

Are you pinterested?

-

Pinterest. Wow, it is addictive. Like, scary addictive. Are you pinning yet? If you are, let me know, and I will follow you. Follow me here. Don't...

6 years ago

Absence makes the heart grow fonder...

-

Where have I been? Everywhere but here lately. There was a temporary shift in priorities and am now returning to my passions, including interior design. Th...

6 years ago

NOLA Books

Labels
Acadiana Symphony Decorator Showhouse
All Things Bright and Beautiful
Ann Dupuy
Arthur Roger Gallery
Belle Grove
bon bon chandelier
chandelier giveaway
Chretien Point
Cole Pratt Gallery
Costumes
cote de texas
Craig Henry
Creole Houses
Creole Thrift
elizabeth chandelier
Farrington Smith Gallery
Faulkner House
fifi laughlin
Flavor Paper
Gallery Bienvenu
George Dureau
Gerrie Bremermann
Ghosts Along the Mississippi
Gogo Borgerding
handpainted furniture
Hazelnut
Henri Schindler
ingrid chandelier
ingrid lantern
Jennifer Shaw.
Jonathan Ferrara Gallery
Jonathan Shaw
Julie Neill
Julie Neill Designs Custom Lighting
Julie Neill Gallery
Karyl Pierce Paxton
Labatut House
Lafayette
Leontine Linens
Louisiana Homes and Gardens
Madeleine Castaing
Madewood
Mardi Gras
Mardi Gras Decorations
Mardi Gras Treasures
McLain Homes
Michelle Rosato Tullis
New Orleans Elegance and Decadence
New Orleans Homes and Lifestyles
New Orleans Museum of Art
New Orleans Style
Oak
Oak Alley
Ogden Museum
Parades
Paul Gruer
Peter Marino
plastered chandelier
Rex
Rosemary James
Soren Christensen Gallery
Southern Accents
Stylecourt
Swamp Palazzo
the love list
The Times Picayune
winters chandelier
Woodlawn Plantation

Blog Archive

Press Clippings