This weekend marks the opening of the New Orleans Jazz and Heritage Festival for 2008. There is so much to experience: of course the music and the food, and the weather and the people, but one of my favorite parts of the Jazzfest is the crafts exhibit.
This is a nationally recognized showplace of artists displaying and selling handmade fine arts and crafts. Each weekend offers a different array of acclaimed craftspeople representing the best of Louisiana and the United States.
There are many accomplished exhibitors and the array of crafts is vast- so I have chosen to focus on those who produce their pieces here in New Orleans. I will be profiling several artistsans during the 2 week duration of this wonderful event.
Kate Beck, whose studio is in the Fauborg Marigny, utilizes an artform called "Shibori" whereby she manipulates and dyes textiles, producing richly textured, even sculptural pieces of fabric.
Shibori is a traditional Japanese art form of embellishing textiles by shaping, tying and securing the cloth before dyeing it. The result is cloth with a three dimensional form. Sometimes the fabric is folded, sometimes it is wrapped and even pleated and sometimes stitching is employed. Regardless of the exact technique used, Kate Becks Shibori pieces are sumptuous, richly colored pieces of very wearable art.
The technique Beck  most often employs is called arashi (storm) shibori. The fine pleats and patterns suggest rain driven by a high wind. This elegant pleating is achieved by wrapping and compressing the fabric around a cylinder; a hot dye bath then sets the pleats.
These pieces not only satisfy and excite the eye, they are also very soothing and comfortable on the body. The experience of these is sensual and intense.
These pieces are so organic and so suggestive of the wind and weather which Kate says is her chief inspiration. These two wraps remind me of tornadoes.
The Shibori technique produces a wide variety of results. Pleating and ruffling are two of the outcomes of this method.
The fabric Kate works with is 100% silk and the dyes used are permanent. To retain the beauty of a pleated piece, they must be stored carefully and protected from moisture. Pleated shibori pieces may be professionally dry-cleaned.
Kate Beck is a great talent in the field of textile arts. We are lucky to have her living in our city and even luckier to be able to see and purchase her wares at this year's Jazzfest.
If you are unable to attend the Jazzfest, please visit Kate's website.
Please stay tuned for more Jazzfest craft features in the coming days!
3 comments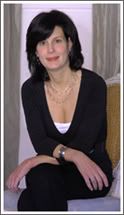 I am the owner of Julie Neill Designs in New Orleans where we create beautiful custom lighting. This blog is my love letter to the unique people, places and happenings which make New Orleans the amazing place it is.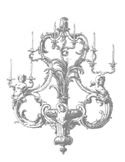 Please visit my website to learn more about my lighting and our fabulous shop on Magazine Street.

www.julieneill.com
My Blog List
Sunnyside Up in Paris

-

Sunny side up… toast… confiture d'abricot… beurre… cafe creme… Challenge prompt photo… Always learning… having fun while doing it is a BIG PLUS! Paint...

12 hours ago

I'm back on the blog!

-

Hey friends. It's been a minute since I last blogged. And by minute I mean years. Over the last 4 years, podcasting became my go-to way to connect with m...

3 months ago

This feed has moved and will be deleted soon. Please update your subscription now.

-

The publisher is using a new address for their RSS feed. Please update your feed reader to use this new URL: *http://brookegiannetti.typepad.com/velvet_a...

2 years ago

The End...

-

As you might have noticed, I have stopped posting on Pigtown*Design. After more than 12 years, and 2,156 posts, I felt like I was finished with the blog. W...

3 years ago

At Home, with Flowers

-

My, it's been a while since I last blogged. Holidays, family commitments, and, most of all, a book tour have kept me away. I'm going to try to get back...

4 years ago

Artist Profile - Patricia Gray

-

ART BY DESIGN *An interior designer finds the right moment to exercise her gifts as an artist* Patricia Gray Interior Design | Fine Art Patricia Gray has...

4 years ago

Scouting Vuillard

-

[*Nature morte au bougeoir* (*The Candlestick*), Edouard Vuillard, circa 1900. Oil on millboard. National Galleries Scotland. Larger view here.] This po...

6 years ago

Quatreau Faucet

-

I recently discovered the Quatreau multifunctional touch screen faucet which I imagine would do just that. It delivers instant boiling, chilled, or sparkli...

6 years ago

A Fresh New Look

-

I have heard it said that a good rain shower is equivalent to offering a fresh start. As if the showers are washing away what was and offering an opportuni...

6 years ago

Sneak peek: the Atlanta Homes & Lifestyles 2016 Southeastern Showhouse

-

I was able to get a sneak peek of the the much anticipated Atlanta Homes & Lifestyles Southeastern Showhouse, and it is truly amazing. Many of the most tal...

7 years ago

Easter gift guide

-

If you're anything like me Amazon Prime rescues you from a late night run to Target right before every holiday. I've put together a few Easter gift idea...

7 years ago

INSPIRATIONS

-

*I walked down to Bush Antiques the other day to bite the bullet and buy a French three-quarters daybed that had been haunting me. I started to talking ...

7 years ago

Foodie Friday

-

*Hummus* One of my 'bff's' is a lovely Lebanese gal who is *ONE* fantastic cook. I asked her recently for her hummus recipe and like many good cooks she ...

9 years ago

Tuesday Tip

-

You can never have enough seating! So why not make it portable, flexible and a little thrifty? One of 2 benches in the client's foyer. This is exactl...

9 years ago

Kenneth Brown Came for a Visit!!

-

Last week, we were very excited to welcome the unparalleled Kenneth Brown to our shop! Here he is with me and Jennifer Uddo who is part of our Interior De...

10 years ago

Southern as a Sazerac: My Latest Article in The Independent Weekly Bridal Guide

-

Once upon a time there was a little girl who eloped. She wanted nothing more than to step out of the limelight and run from every part of planning a wedd...

11 years ago

Are you pinterested?

-

Pinterest. Wow, it is addictive. Like, scary addictive. Are you pinning yet? If you are, let me know, and I will follow you. Follow me here. Don't...

12 years ago

Absence makes the heart grow fonder...

-

Where have I been? Everywhere but here lately. There was a temporary shift in priorities and am now returning to my passions, including interior design. Th...

12 years ago
Subscribe


Posts


All Comments
Press Clippings