Read all about it here.
From the WISH section of the Times-Picayune.
photo by RUSTY COSTANZA / THE TIMES-PICAYUNE
Lighting designer Julie Neill, right, and interior designer Shawn O'Brien  teamed up to open N+O design studio on Magazine Street.
N+O - Neill and O'Brien
3822 Magazine St., 504.309.4462
"Lighting designer Julie Neill and interior designer Shawn O'Brien should have named their new endeavor yin and yang. That's the feel of the place — natural dualities coalescing into a chic, inimitable whole. Neill is known for her custom chandeliers, sconces, coffee tables and consoles. O'Brien is known for her fresh interiors and for amassing a library-sized collection of gorgeous, to-the-trade-only fabrics. Their new combined studio is a double-parlor-sized space filled with metal and hand-blown glass lighting, furniture and art. Upstairs features an amazingly organized room bursting with an estimated 50,000 fabric swatches, available by appointment to retail customers as well as other designers. Since everything here springs from the minds of these crafty women, expect to see some whimsical and wonderful experiments. Their latest? Slender metal wall sconces embellished with jewelry made by local artist Madilynn Nelson. "
It all began when my good friend, the very talented interior designer Shawn O'Brien commissioned me to create a coffee table for one of her clients.
The project was a total renovation of a New Orleans "shotgun" house in the Garden District. Shawn's client, an avid art collector had worked closely with her to create a sophisticated yet fun, modern interpretation of  this traditional New Orleans style home.
They needed a coffee table that would be completely unique. It would need to express the personality of the owner and sit comfortably among the other art pieces in the room. It would need to be a focal point but be light and in keeping with the easy-going feel of the space.
Lightness and whiteness are the backdrop for the art and furnishings and I needed to address this.
Amazing art is everywhere, so the coffee table had to carry it's own weight, and be a welcome part of the greater whole. And as you can see, it needed to be sophisticated as well as fun.
Working closely with Shawn, I developed a design for a rectangular table with a steel base and a top made of 3/4" glass. Within the base of the table is an oval frame which holds a glass shelf containing 4 blown glass nude acrobatic figures. At the bottom of each leg is a crystal ball which gives the impression that the table is floating above the ground.
It is playful and beautiful and the client was thrilled!
Shawn and I had so much fun working together that we decided to create a new business together. We opened a small showroom in front of Julie Neill Designs production shop at 3822 Magazine Street. It is our studio where we offer full service interior design services as well as custom furniture and lighting design.
We are developing some products which are clean, modern, sophisticated and a little bit unexpected. So stop by if you're in the neighborhood. Or call us at 504-309-4462 to make an appointment. We're working on a website and I'll let you know when it goes up.
29 comments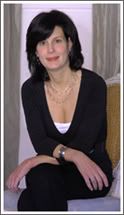 I am the owner of Julie Neill Designs in New Orleans where we create beautiful custom lighting. This blog is my love letter to the unique people, places and happenings which make New Orleans the amazing place it is.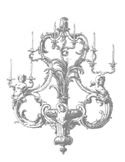 Please visit my website to learn more about my lighting and our fabulous shop on Magazine Street.

www.julieneill.com
My Blog List
Sunnyside Up in Paris

-

Sunny side up… toast… confiture d'abricot… beurre… cafe creme… Challenge prompt photo… Always learning… having fun while doing it is a BIG PLUS! Paint...

13 hours ago

I'm back on the blog!

-

Hey friends. It's been a minute since I last blogged. And by minute I mean years. Over the last 4 years, podcasting became my go-to way to connect with m...

3 months ago

This feed has moved and will be deleted soon. Please update your subscription now.

-

The publisher is using a new address for their RSS feed. Please update your feed reader to use this new URL: *http://brookegiannetti.typepad.com/velvet_a...

2 years ago

The End...

-

As you might have noticed, I have stopped posting on Pigtown*Design. After more than 12 years, and 2,156 posts, I felt like I was finished with the blog. W...

3 years ago

At Home, with Flowers

-

My, it's been a while since I last blogged. Holidays, family commitments, and, most of all, a book tour have kept me away. I'm going to try to get back...

4 years ago

Artist Profile - Patricia Gray

-

ART BY DESIGN *An interior designer finds the right moment to exercise her gifts as an artist* Patricia Gray Interior Design | Fine Art Patricia Gray has...

4 years ago

Scouting Vuillard

-

[*Nature morte au bougeoir* (*The Candlestick*), Edouard Vuillard, circa 1900. Oil on millboard. National Galleries Scotland. Larger view here.] This po...

6 years ago

Quatreau Faucet

-

I recently discovered the Quatreau multifunctional touch screen faucet which I imagine would do just that. It delivers instant boiling, chilled, or sparkli...

6 years ago

A Fresh New Look

-

I have heard it said that a good rain shower is equivalent to offering a fresh start. As if the showers are washing away what was and offering an opportuni...

6 years ago

Sneak peek: the Atlanta Homes & Lifestyles 2016 Southeastern Showhouse

-

I was able to get a sneak peek of the the much anticipated Atlanta Homes & Lifestyles Southeastern Showhouse, and it is truly amazing. Many of the most tal...

7 years ago

Easter gift guide

-

If you're anything like me Amazon Prime rescues you from a late night run to Target right before every holiday. I've put together a few Easter gift idea...

7 years ago

INSPIRATIONS

-

*I walked down to Bush Antiques the other day to bite the bullet and buy a French three-quarters daybed that had been haunting me. I started to talking ...

7 years ago

Foodie Friday

-

*Hummus* One of my 'bff's' is a lovely Lebanese gal who is *ONE* fantastic cook. I asked her recently for her hummus recipe and like many good cooks she ...

9 years ago

Tuesday Tip

-

You can never have enough seating! So why not make it portable, flexible and a little thrifty? One of 2 benches in the client's foyer. This is exactl...

9 years ago

Kenneth Brown Came for a Visit!!

-

Last week, we were very excited to welcome the unparalleled Kenneth Brown to our shop! Here he is with me and Jennifer Uddo who is part of our Interior De...

10 years ago

Southern as a Sazerac: My Latest Article in The Independent Weekly Bridal Guide

-

Once upon a time there was a little girl who eloped. She wanted nothing more than to step out of the limelight and run from every part of planning a wedd...

11 years ago

Are you pinterested?

-

Pinterest. Wow, it is addictive. Like, scary addictive. Are you pinning yet? If you are, let me know, and I will follow you. Follow me here. Don't...

12 years ago

Absence makes the heart grow fonder...

-

Where have I been? Everywhere but here lately. There was a temporary shift in priorities and am now returning to my passions, including interior design. Th...

12 years ago
Subscribe


Posts


All Comments
Press Clippings