Welcome to my blog, Bayou Contessa. My name is Julie and I just discovered the world of design blogging a few short weeks ago. I stumbled into this wonderful world of design ideas purely by accident while searching on Google for a good lampshade source. Imagine how thrilled I was to find a group of people who are thinking and writing about the very things I'm interested and involved in. I'm a lighting and home furnishings designer and I grew up and live in New Orleans. I have a shop and workroom here on Magazine Street where I design and create my pieces. For more, see my website
www.julieneill.com
The city of New Orleans has always been at the center of my heart and soul not only because it's my home, but because there's no place quite like it anywhere else in the world.
I've already made many friends in the blogosphere, and I want to especially thank
Stylecourt
and
Cote de Texas
for featuring some of my pieces in their wonderful blogs. And when
Dianamuse
posted an interview with me on her excellent blog, she asked me about the influence that New Orleans has had on my work. It was my response to this question that ultimately led to me wanting to do a blog myself. An excerpt from that interview follows:
"Far and away, the city of New Orleans, my home, my heart, my native city has the greatest influence on my work. This is a city of artists, it's an antique city that's beautiful, and decaying and intense and European and peopled by an amazing array of characters. The beauty of the architecture and the elegance of the old homes inspires me in every way. It's a city of decoration and grandeur that's tempered by a patina of decadence, a city that thrives on celebration, a city that stimulates all your senses. In this place, there is no way to escape being inspired."
So I'll be blogging about the many treasures New Orleans has and how each of these inspires and enriches me and I hope they will inspire and enrich you, too.
One final note: the "Bayou" part of the name is obvious, but the "Contessa" part refers to a small town in Sicily called Contessa Entellina where my ancestors migrated from to New Orleans in the late part of the 1800's. Many people from this little town came to New Orleans at that time, and many of their descendants still live here, and this, too has been part of my inspiration. Here are some photos of Bayou St. John and the lagoons in our City Park,which is adjacent to the Bayou. The lagoons were once part of Bayou Metairie. My "Bayou" Pictures:
Now for some "Contessa" pictures. Here is an excerpt from
Leita Spoto's
very informative website about Contessa Entellina:
In the late 1800's people in Sicily began to emigrate to various countries. The people of this town began immigrating to America. They immigrated to Chicago, Illinois; New York City, Sacramento, San Francisco, Los Angeles, San Jose, Newcastle, and Stockton, California; Madison, Wisconsin; Hammond and Independence Louisiana and Tampa (Ybor City), Florida; Houston and Dallas, Texas. The greatest number immigrated to New Orleans, Louisiana. Their exodus was such that at one time there were more Contessioti in New Orleans then remained in Contessa Entellina. Today New Orleans is the home of the greatest concentration of Arbreshe-Americans.
I'm sure you can see from these photos how these immigrants were both drawn to New Orleans and great contributors to the city's diverse culture.
20 comments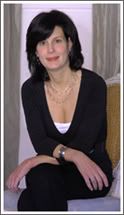 I am the owner of Julie Neill Designs in New Orleans where we create beautiful custom lighting. This blog is my love letter to the unique people, places and happenings which make New Orleans the amazing place it is.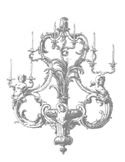 Please visit my website to learn more about my lighting and our fabulous shop on Magazine Street.

www.julieneill.com

My Blog List
Happy Spring Vase!

-

While you are waiting for the next upcoming Tracery book signing… ( THIS Thursday, April 2nd from 4-6pm ;) ) …We thought we would give you a little Tracery...

3 hours ago

In the Air: The Uplift of Art and Beauty

-

*Two dazzling new world-class exhibits are lighting up museums in San Francisco this spring. These presentations are essential eye delight and brain s...

8 hours ago

A Sneak Peek at My New Collections!

-

High Point Market is almost here – so now it's time to unveil a few of the pieces from my new collections of upholstery and art! These will be debuting Apr...

13 hours ago

Schumacher Floral Prints, a Perennial Favorite

-

While reading about Geoffrey Bennison's passion for antique textiles, especially those floral-print documents which he was so fond of, I was reminded of ...

14 hours ago

How to Live a Courageous Life

-

"When defeat comes, accept it as a signal that your plans are not sound, rebuild those plans and set sail once more toward your coveted goal." -Napoleon ...

18 hours ago

A Country Garden: The Greenhouse

-

There is nothing better than spending a raw, cold Saturday morning, complete with intermittent snow showers, in a nice warm greenhouse looking at bright and ...

1 day ago

Fifi Flowers Art on Zazzle...

-

NOW open Fifi Flowers Art Shop... where YOU can purchase cards, mugs, smartphone cases, prints and MORE... ALL art can be made it other items on the site.....

5 days ago

Two For Tuesday

-

First, today, I want to introduce you to a new Cote de Texas sponsor: Maison & Co. [image: maison] Maison & Co. is an importer of fine French, Swed...

5 days ago

Shopping: Updating Your Doors

-

Update your home with door handles that will excite! http://www.architecturaldigest.com/blogs/daily/2015/03/designers-pick-their-favorite-door-handles-article

1 week ago

eloquence: swedish antiques!

-

Whenever I am shopping with clients, I always pop by Eloquence to see what's new. Owners Amelia Cooke and Kim Redmond have a fantastic eye for beauty, and ...

2 weeks ago

Still on the Borderline

-

[Image @Francesca Galloway] For now the best places to find my textile finds and news are still here and here, but I'm popping in to share this stunner from...

2 weeks ago

On the market: a Suzanne Kasler house featured in Architectural Digest

-

Several years ago, I noticed a house come on the market that was truly exceptional. The architecture, landscape, and interior design were all exquisitely don...

5 weeks ago

LCI residential project

-

I hope you have enjoyed seeing our recent project. Photography by Chris Edwards

1 month ago

Patricia Gray's Taste of Life

-

[image: Patricia Gray Interior Designer] *Patricia Gray, award-winning interior designer and global aesthete* When Patricia Gray designed a residence fo...

4 months ago

Rustic farmhouse in grey...

-

It really feels like fall here finally and I can just imagine what a wonderful gift it would be to spend this season in a beautiful home like this. T...

5 months ago

Justa Decor Birthday Quiz!

-

WHOOT! It's that time again…the best day of the year! It's the Thrifty Justa Decor Girls' birthday! ;) If you are totally confused – today is my birthday. A...

5 months ago

Foodie Friday

-

*Hummus* One of my 'bff's' is a lovely Lebanese gal who is *ONE* fantastic cook. I asked her recently for her hummus recipe and like many good cooks she h...

10 months ago

Tuesday Tip

-

You can never have enough seating! So why not make it portable, flexible and a little thrifty? One of 2 benches in the client's foyer. This is exactl...

11 months ago

lately

-

Clearly I'm having a hard time blogging. Lots going on around here. I decided to renovate and add on to our house while very pregnant, which I would not ...

1 year ago

Kenneth Brown Came for a Visit!!

-

Last week, we were very excited to welcome the unparalleled Kenneth Brown to our shop! Here he is with me and Jennifer Uddo who is part of our Interior De...

2 years ago

Anna, ANNA, Anna!

-

Introducing you to my amazing friend, wife, mama of 3, artist & seriously cool girl! I love her art as much as her spirit. Anna has been painting & creat...

2 years ago

Mota-Scoota Time!

-

Here's the deal. We're getting a scooter. Namely, the scooter below. My first thought: "YEZZZZZZZ!" My second thought "Ummm, I'm going to really have ...

3 years ago

NEW BLOG!

-

HI EVERYONE! I GOT A NEW (EASIER TO USE FROM MY IPHONE! ) BLOG. PLEASE CLICK HERE TO GET TO THE NEW SITE AND CHECK IT OUT. THEBIGEASYLIFE.AMANDATALLEY.COM

3 years ago

Are you pinterested?

-

Pinterest. Wow, it is addictive. Like, scary addictive. Are you pinning yet? If you are, let me know, and I will follow you. Follow me here. Don't...

3 years ago

Absence makes the heart grow fonder...

-

Where have I been? Everywhere but here lately. There was a temporary shift in priorities and am now returning to my passions, including interior design. Ther...

4 years ago

NOLA Books

Labels
Acadiana Symphony Decorator Showhouse
All Things Bright and Beautiful
Ann Dupuy
Arthur Roger Gallery
Belle Grove
bon bon chandelier
chandelier giveaway
Chretien Point
Cole Pratt Gallery
Costumes
cote de texas
Craig Henry
Creole Houses
Creole Thrift
elizabeth chandelier
Farrington Smith Gallery
Faulkner House
fifi laughlin
Flavor Paper
Gallery Bienvenu
George Dureau
Gerrie Bremermann
Ghosts Along the Mississippi
Gogo Borgerding
handpainted furniture
Hazelnut
Henri Schindler
ingrid chandelier
ingrid lantern
Jennifer Shaw.
Jonathan Ferrara Gallery
Jonathan Shaw
Julie Neill
Julie Neill Designs Custom Lighting
Julie Neill Gallery
Karyl Pierce Paxton
Labatut House
Lafayette
Leontine Linens
Louisiana Homes and Gardens
Madeleine Castaing
Madewood
Mardi Gras
Mardi Gras Decorations
Mardi Gras Treasures
McLain Homes
Michelle Rosato Tullis
New Orleans Elegance and Decadence
New Orleans Homes and Lifestyles
New Orleans Museum of Art
New Orleans Style
Oak
Oak Alley
Ogden Museum
Parades
Paul Gruer
Peter Marino
plastered chandelier
Rex
Rosemary James
Soren Christensen Gallery
Southern Accents
Stylecourt
Swamp Palazzo
the love list
The Times Picayune
winters chandelier
Woodlawn Plantation

Blog Archive

Press Clippings