Welcome to my blog, Bayou Contessa. My name is Julie and I just discovered the world of design blogging a few short weeks ago. I stumbled into this wonderful world of design ideas purely by accident while searching on Google for a good lampshade source. Imagine how thrilled I was to find a group of people who are thinking and writing about the very things I'm interested and involved in. I'm a lighting and home furnishings designer and I grew up and live in New Orleans. I have a shop and workroom here on Magazine Street where I design and create my pieces. For more, see my website
www.julieneill.com
The city of New Orleans has always been at the center of my heart and soul not only because it's my home, but because there's no place quite like it anywhere else in the world.
I've already made many friends in the blogosphere, and I want to especially thank
Stylecourt
and
Cote de Texas
for featuring some of my pieces in their wonderful blogs. And when
Dianamuse
posted an interview with me on her excellent blog, she asked me about the influence that New Orleans has had on my work. It was my response to this question that ultimately led to me wanting to do a blog myself. An excerpt from that interview follows:
"Far and away, the city of New Orleans, my home, my heart, my native city has the greatest influence on my work. This is a city of artists, it's an antique city that's beautiful, and decaying and intense and European and peopled by an amazing array of characters. The beauty of the architecture and the elegance of the old homes inspires me in every way. It's a city of decoration and grandeur that's tempered by a patina of decadence, a city that thrives on celebration, a city that stimulates all your senses. In this place, there is no way to escape being inspired."
So I'll be blogging about the many treasures New Orleans has and how each of these inspires and enriches me and I hope they will inspire and enrich you, too.
One final note: the "Bayou" part of the name is obvious, but the "Contessa" part refers to a small town in Sicily called Contessa Entellina where my ancestors migrated from to New Orleans in the late part of the 1800's. Many people from this little town came to New Orleans at that time, and many of their descendants still live here, and this, too has been part of my inspiration. Here are some photos of Bayou St. John and the lagoons in our City Park,which is adjacent to the Bayou. The lagoons were once part of Bayou Metairie. My "Bayou" Pictures:
Now for some "Contessa" pictures. Here is an excerpt from
Leita Spoto's
very informative website about Contessa Entellina:
In the late 1800's people in Sicily began to emigrate to various countries. The people of this town began immigrating to America. They immigrated to Chicago, Illinois; New York City, Sacramento, San Francisco, Los Angeles, San Jose, Newcastle, and Stockton, California; Madison, Wisconsin; Hammond and Independence Louisiana and Tampa (Ybor City), Florida; Houston and Dallas, Texas. The greatest number immigrated to New Orleans, Louisiana. Their exodus was such that at one time there were more Contessioti in New Orleans then remained in Contessa Entellina. Today New Orleans is the home of the greatest concentration of Arbreshe-Americans.
I'm sure you can see from these photos how these immigrants were both drawn to New Orleans and great contributors to the city's diverse culture.
20 comments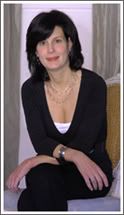 I am the owner of Julie Neill Designs in New Orleans where we create beautiful custom lighting. This blog is my love letter to the unique people, places and happenings which make New Orleans the amazing place it is.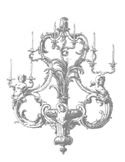 Please visit my website to learn more about my lighting and our fabulous shop on Magazine Street.

www.julieneill.com

My Blog List
5 Tips to Help You Attract the RIGHT Client

-

In my courses and live events, I talk a lot about attracting your ideal client. Not your idealized client, but the one that is perfect for you and the way ...

8 hours ago

34 Must-Have Items for Your Home Épicerie

-

"In Paris in the 1950s, I had the supreme good fortune to study with a remarkably able group of chefs. From them I learned why good French food is an art...

12 hours ago

Returning to My Roots

-

When I started my blog back in 2006, I wrote frequently about Dorothy Draper, who remains my all-time favorite decorator. From the time I first saw her...

3 days ago

Dollhouses & Murder

-

About a year or so ago, I had the chance to visit the Office of the Chief Medical Examiner in Baltimore and see their fascinating collection of dollhouses… o...

5 days ago

Live Like You Are An Italian Count!

-

*Have you ever looked at Airbnb – the popular web site that lists vacation rentals around the globe? Just looking at the web site is itself like going on...

6 days ago

Have you visited the new Tracery?

-

Hi Friends! Happy 1st day of summer! We are settling in quite well at our new space in Inlet Beach (Just around the corner from Rosemary) and we hope you'v...

6 days ago

Hamptons Weekend Celebration

-

This weekend I took my usual journey to the Hamptons, expect this was no regular weekend. I had several events, a HC&G panel, the GLWD dinner and plenty of...

1 week ago

A Talent to Amuse

-

*This week I've got culture covered with a report on a favorite San Francisco gallery, Modernism, and a wonderfully witty exhibit to catch. Art dealer Ma...

1 week ago

The Right Spot to Read

-

Reading Nook in Paris AVAILABLE HERE Imagine life in Paris... simple with a cup of cafe creme or tea... a perfect view of the Eiffel Tower along with a...

2 weeks ago

LCI Summer Likes

-

1 – ASOS Sandals // 2 – Zimmermann Bikini // 3 – Mar y Sol Tote 4 – Oscar de la Renta Earrings // 5 – Kate Spade Espadrilles 6 – Matouk Beach Tow...

4 weeks ago

Sneak peek: the Atlanta Homes & Lifestyles 2016 Southeastern Showhouse

-

I was able to get a sneak peek of the the much anticipated Atlanta Homes & Lifestyles Southeastern Showhouse, and it is truly amazing. Many of the most talen...

2 months ago

Easter gift guide

-

If you're anything like me Amazon Prime rescues you from a late night run to Target right before every holiday. I've put together a few Easter gift idea...

3 months ago

Flower Show

-

[From Alexander McQueen's spring/summer 2016 campaign photographed by David Sims; model Natalie Westling] Beguiled by Sarah Burton's use of florals in h...

4 months ago

Nicole Barstool | Custom Furniture Design Vancouver

-

Our custom designed "Nicole Barstool' shown in embossed leather with solid oak legs and a stainless steel foot rest. ...

5 months ago

Trik OVPN Tsel 16 Desember 2015 Android

-

[image: Trik OVPN Tsel 16 Desember 2015 Android] Hello selamat datang di website kami, Jika Anda sedang mencari *Config Open VPN Gratis Telkomsel 15 Desembe...

6 months ago

Rustic farmhouse in grey...

-

It really feels like fall here finally and I can just imagine what a wonderful gift it would be to spend this season in a beautiful home like this. T...

1 year ago

Justa Decor Birthday Quiz!

-

WHOOT! It's that time again…the best day of the year! It's the Thrifty Justa Decor Girls' birthday! ;) If you are totally confused – today is my birthday. A...

1 year ago

Foodie Friday

-

*Hummus* One of my 'bff's' is a lovely Lebanese gal who is *ONE* fantastic cook. I asked her recently for her hummus recipe and like many good cooks she h...

2 years ago

Tuesday Tip

-

You can never have enough seating! So why not make it portable, flexible and a little thrifty? One of 2 benches in the client's foyer. This is exactl...

2 years ago

Kenneth Brown Came for a Visit!!

-

Last week, we were very excited to welcome the unparalleled Kenneth Brown to our shop! Here he is with me and Jennifer Uddo who is part of our Interior De...

3 years ago

Anna, ANNA, Anna!

-

Introducing you to my amazing friend, wife, mama of 3, artist & seriously cool girl! I love her art as much as her spirit. Anna has been painting & creat...

3 years ago

Mota-Scoota Time!

-

Here's the deal. We're getting a scooter. Namely, the scooter below. My first thought: "YEZZZZZZZ!" My second thought "Ummm, I'm going to really have to...

4 years ago

Are you pinterested?

-

Pinterest. Wow, it is addictive. Like, scary addictive. Are you pinning yet? If you are, let me know, and I will follow you. Follow me here. Don't...

5 years ago

Absence makes the heart grow fonder...

-

Where have I been? Everywhere but here lately. There was a temporary shift in priorities and am now returning to my passions, including interior design. Ther...

5 years ago

NOLA Books

Labels
Acadiana Symphony Decorator Showhouse
All Things Bright and Beautiful
Ann Dupuy
Arthur Roger Gallery
Belle Grove
bon bon chandelier
chandelier giveaway
Chretien Point
Cole Pratt Gallery
Costumes
cote de texas
Craig Henry
Creole Houses
Creole Thrift
elizabeth chandelier
Farrington Smith Gallery
Faulkner House
fifi laughlin
Flavor Paper
Gallery Bienvenu
George Dureau
Gerrie Bremermann
Ghosts Along the Mississippi
Gogo Borgerding
handpainted furniture
Hazelnut
Henri Schindler
ingrid chandelier
ingrid lantern
Jennifer Shaw.
Jonathan Ferrara Gallery
Jonathan Shaw
Julie Neill
Julie Neill Designs Custom Lighting
Julie Neill Gallery
Karyl Pierce Paxton
Labatut House
Lafayette
Leontine Linens
Louisiana Homes and Gardens
Madeleine Castaing
Madewood
Mardi Gras
Mardi Gras Decorations
Mardi Gras Treasures
McLain Homes
Michelle Rosato Tullis
New Orleans Elegance and Decadence
New Orleans Homes and Lifestyles
New Orleans Museum of Art
New Orleans Style
Oak
Oak Alley
Ogden Museum
Parades
Paul Gruer
Peter Marino
plastered chandelier
Rex
Rosemary James
Soren Christensen Gallery
Southern Accents
Stylecourt
Swamp Palazzo
the love list
The Times Picayune
winters chandelier
Woodlawn Plantation

Blog Archive

Press Clippings