Welcome to my blog, Bayou Contessa. My name is Julie and I just discovered the world of design blogging a few short weeks ago. I stumbled into this wonderful world of design ideas purely by accident while searching on Google for a good lampshade source. Imagine how thrilled I was to find a group of people who are thinking and writing about the very things I'm interested and involved in. I'm a lighting and home furnishings designer and I grew up and live in New Orleans. I have a shop and workroom here on Magazine Street where I design and create my pieces. For more, see my website
www.julieneill.com
The city of New Orleans has always been at the center of my heart and soul not only because it's my home, but because there's no place quite like it anywhere else in the world.
I've already made many friends in the blogosphere, and I want to especially thank
Stylecourt
and
Cote de Texas
for featuring some of my pieces in their wonderful blogs. And when
Dianamuse
posted an interview with me on her excellent blog, she asked me about the influence that New Orleans has had on my work. It was my response to this question that ultimately led to me wanting to do a blog myself. An excerpt from that interview follows:
"Far and away, the city of New Orleans, my home, my heart, my native city has the greatest influence on my work. This is a city of artists, it's an antique city that's beautiful, and decaying and intense and European and peopled by an amazing array of characters. The beauty of the architecture and the elegance of the old homes inspires me in every way. It's a city of decoration and grandeur that's tempered by a patina of decadence, a city that thrives on celebration, a city that stimulates all your senses. In this place, there is no way to escape being inspired."
So I'll be blogging about the many treasures New Orleans has and how each of these inspires and enriches me and I hope they will inspire and enrich you, too.
One final note: the "Bayou" part of the name is obvious, but the "Contessa" part refers to a small town in Sicily called Contessa Entellina where my ancestors migrated from to New Orleans in the late part of the 1800's. Many people from this little town came to New Orleans at that time, and many of their descendants still live here, and this, too has been part of my inspiration. Here are some photos of Bayou St. John and the lagoons in our City Park,which is adjacent to the Bayou. The lagoons were once part of Bayou Metairie. My "Bayou" Pictures:
Now for some "Contessa" pictures. Here is an excerpt from
Leita Spoto's
very informative website about Contessa Entellina:
In the late 1800's people in Sicily began to emigrate to various countries. The people of this town began immigrating to America. They immigrated to Chicago, Illinois; New York City, Sacramento, San Francisco, Los Angeles, San Jose, Newcastle, and Stockton, California; Madison, Wisconsin; Hammond and Independence Louisiana and Tampa (Ybor City), Florida; Houston and Dallas, Texas. The greatest number immigrated to New Orleans, Louisiana. Their exodus was such that at one time there were more Contessioti in New Orleans then remained in Contessa Entellina. Today New Orleans is the home of the greatest concentration of Arbreshe-Americans.
I'm sure you can see from these photos how these immigrants were both drawn to New Orleans and great contributors to the city's diverse culture.
19 comments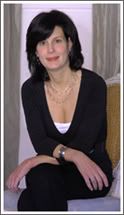 I am the owner of Julie Neill Designs in New Orleans where we create beautiful custom lighting. This blog is my love letter to the unique people, places and happenings which make New Orleans the amazing place it is.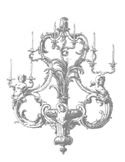 Please visit my website to learn more about my lighting and our fabulous shop on Magazine Street.

www.julieneill.com
My Blog List
Sunnyside Up in Paris

-

Sunny side up… toast… confiture d'abricot… beurre… cafe creme… Challenge prompt photo… Always learning… having fun while doing it is a BIG PLUS! Paint...

11 hours ago

I'm back on the blog!

-

Hey friends. It's been a minute since I last blogged. And by minute I mean years. Over the last 4 years, podcasting became my go-to way to connect with m...

3 months ago

This feed has moved and will be deleted soon. Please update your subscription now.

-

The publisher is using a new address for their RSS feed. Please update your feed reader to use this new URL: *http://brookegiannetti.typepad.com/velvet_a...

2 years ago

The End...

-

As you might have noticed, I have stopped posting on Pigtown*Design. After more than 12 years, and 2,156 posts, I felt like I was finished with the blog. W...

3 years ago

At Home, with Flowers

-

My, it's been a while since I last blogged. Holidays, family commitments, and, most of all, a book tour have kept me away. I'm going to try to get back...

4 years ago

Artist Profile - Patricia Gray

-

ART BY DESIGN *An interior designer finds the right moment to exercise her gifts as an artist* Patricia Gray Interior Design | Fine Art Patricia Gray has...

4 years ago

Scouting Vuillard

-

[*Nature morte au bougeoir* (*The Candlestick*), Edouard Vuillard, circa 1900. Oil on millboard. National Galleries Scotland. Larger view here.] This po...

6 years ago

Quatreau Faucet

-

I recently discovered the Quatreau multifunctional touch screen faucet which I imagine would do just that. It delivers instant boiling, chilled, or sparkli...

6 years ago

A Fresh New Look

-

I have heard it said that a good rain shower is equivalent to offering a fresh start. As if the showers are washing away what was and offering an opportuni...

6 years ago

Sneak peek: the Atlanta Homes & Lifestyles 2016 Southeastern Showhouse

-

I was able to get a sneak peek of the the much anticipated Atlanta Homes & Lifestyles Southeastern Showhouse, and it is truly amazing. Many of the most tal...

7 years ago

Easter gift guide

-

If you're anything like me Amazon Prime rescues you from a late night run to Target right before every holiday. I've put together a few Easter gift idea...

7 years ago

INSPIRATIONS

-

*I walked down to Bush Antiques the other day to bite the bullet and buy a French three-quarters daybed that had been haunting me. I started to talking ...

7 years ago

Foodie Friday

-

*Hummus* One of my 'bff's' is a lovely Lebanese gal who is *ONE* fantastic cook. I asked her recently for her hummus recipe and like many good cooks she ...

9 years ago

Tuesday Tip

-

You can never have enough seating! So why not make it portable, flexible and a little thrifty? One of 2 benches in the client's foyer. This is exactl...

9 years ago

Kenneth Brown Came for a Visit!!

-

Last week, we were very excited to welcome the unparalleled Kenneth Brown to our shop! Here he is with me and Jennifer Uddo who is part of our Interior De...

10 years ago

Southern as a Sazerac: My Latest Article in The Independent Weekly Bridal Guide

-

Once upon a time there was a little girl who eloped. She wanted nothing more than to step out of the limelight and run from every part of planning a wedd...

11 years ago

Are you pinterested?

-

Pinterest. Wow, it is addictive. Like, scary addictive. Are you pinning yet? If you are, let me know, and I will follow you. Follow me here. Don't...

12 years ago

Absence makes the heart grow fonder...

-

Where have I been? Everywhere but here lately. There was a temporary shift in priorities and am now returning to my passions, including interior design. Th...

12 years ago
Subscribe


Posts


All Comments
Press Clippings