I recently had the good fortune to meet the very charming and erudite Susan Sully, at a book signing given by my friend Ann Koerner in her fabulous Magazine Street antique shop. It was an experience I'll not soon forget because Susan was so delightful and fun and we became instant friends.
Susan, a Southerner who has a degree in art history from Yale has made an outstanding addition to her body of work with her latest  book, The Southern Cosmopolitan: Sophisticated Southern Style. Both written and photographed by the author, the book presents sixteen exquisite homes which embody the term.
\
I was delighted to find out that Susan was familiar with my blog and even more touched by the inscription she placed in my copy of her book!
I have been a long time admirer of Ann Koerner's personal style, and was thrilled to see that her beautiful home was included in the book.
Viewed within the context of the book's title, Ann's house embraces what Susan terms " the wonderfully fluid relationship between the past and the present in the South."  Ann has an innate eye and the talent of  mixing  farflung objects and furnishings in a unique and sophisticated way.
In her dining room, she mixes a simple English table set with gilded Fornasetti plates, a painted Diego Giacometti chandelier and colorful Venetian glass pieces. In addition, she creates a simple heartfelt composition on her mantelpiece with a gilded 1820 mirror, a serious self portrait and a handmade vase by her late friend, the wonderful Gail Keenan.
Ann's talent for composition and combining is further evidenced in the picture above where she hangs a George Dureau painting over a rustic Swedish cabinet containing an African figure. a small plaster bust and two lamps which work as a pair.
So just how does Ms. Sully characterize the Southern Cosmopolitan? Simply put, as a style that "contains the past, present and future all at once."
To illustrate, she divides the book into three sections;
The first, entitled "Presence of the Past" looks at decoration in the present South as a natural outgrowth of the region's rich decorative past. Today's Southern Cosmopolitan interior whether traditionally decorated or contemporary, always gives a nod to the past in some way.
Collecting antiques or cherishing family heirlooms, creating new pieces  which call out to bygone times, and arranging pieces in traditional ways are all avenues through which this is achieved.
Southern Cosmopolitans treasure the past with inherited antique pieces such as the huntboard in this New Orleans dining room which stands in front of hand blocked wallpaper, circa 1790. The scenic paper contains scenes from Pompeii and Herculaneum and includes collaged elements such as the smoke which rises from incense burners.
An example of using new pieces which recall the past is Thomas Jayne's French Quarter dining room in which he chose to design new scenic wallpaper,which he had  handpainted in China that depicts scenes of the Mississippi from a childhood book Thomas received from his grandparents. A fresh take on traditional decorating ideas is very much part of the Southern Cosmopolitan style.
Reverence for the past is shown in the antique French urn decorated with scenes from classical mythology in an Atlanta terrace.
In New Orleans, Quinn Peeper has commissioned his armorial porcelain  service and silver with his crest, which is set against the backdrop of a dining room designed to entertain in the home he shares with Michael Harold-another contemporary take on deep traditions.
Throughout the book, I was drawn to Susan's beautiful detail photographs, such as this one of Quinn's porcelain with his crest which illustrates a definite "presence of the past."
Or this one showing a tablescape combining an English midlands pottery figure of Fortitude with old woven straw fans and a collection of bud vases.
More examples of Susan's fascinating photography demonstrating the presence of the past in today's Southern style include the entry of Hal Williamson and Dale LeBlanc's Natchez hurricane getaway house.
A detail of an ornate rococo bed with custom- loomed gold French bed-hangings in the Dunbar's New Orleans house,
One of a pair of Louis XV paintings of Chinese figures hung on custom handpainted wallpaper by Gracey and Company,also in the Dunbar home.
The second section of the book, entitled Allure of the Exotic is based on Susan's definition of the word "cosmopolitan" itself, meaning "people of the cosmos."  Sophisticated Southerners show are drawn to objects and ideas from afar, and in many cases are quite passionate about collecting things  from all over the world and displaying them in unique and interesting ways.
A tabletop collection in Quinn Peeper's bedroom shows a costume hat from the Ballets Russe, turquoise worry beads from Greece and classical busts.United by color and rich pattern, they lend a definite air of the exotic.
On a commode in Amelia Handegan's dining room is  a piece of coral interlaced within some Thai bowls which was excavated from a  British shipwreck in the nineteenth century. Against the backdrop of  deep pink walls on which hangs an Italian folk painting, the allure of the exotic is richly illustrated.
Tom Leddy's Savannah garden room/library makes the point of the allure of the exotic in an over-the-top array of such elements as hand hewn beams with sky blue plaster, a Venetian chandelier, a shell-encrusted classical bust and large shells decorated with silver on pedestals which were used in Indian prayer rituals.
Again Susan delights the reader with a detailed close up. It doesn't get more exotic than this!
In the last section, Love of the New, Susan depicts the New South and its decorative style as deeply informed by the traditions from which it sprung.
She states that contemporary designers such as Hal Williamson , Nancy Braithwaite, and Ken Tate create contemporary spaces which both grow out of and respect the past.
Hal Williamson's deft combination of a lucite table and contemporary painting with antique French furnishings and silk ballgown drapery shows the ease with which the Southern Cosmopolitan travels back and forth in time.
The silk screen portrait of New Orleans jazz legend Mahalia Jackson creates a sense of place and provides a modern dramatic foil for the Swedish dining table set with a gilt edged pot-de-creme set.
In this entry designed by Nancy Braithwaite, traditional elements such as an overscaled classical urn on a pedestal and a skirted table balance the more contemporary artwork by Willem de Kooning and Gaston Lachaise creating a space that is both timely and timeless.
This Gulf Coast stair hall, created by Ken Tate is, in Susan's words, "a modern interpretation of the Old World tradition of grand spiral staircases." Minimalist architecture  is a great foil for the opulent furnishings.
I love this detail photograph of a composition of three contemporary Italian chairs, each containing a small painting, under a pair of Giacometti inspired sconces.
In my opinion, Susan's dedication sets the tone for the entire book much as the early Southern Cosmopolitans set the tone of a lifestyle credo which continues today:
"To the first Southern Cosmopolitans who, despite all the challenges of seventeenth and eighteenth century living, created a tradition of extraordinary style."
Each and every photograph in this beautiful book attests to the fact that this tradition continues in full force today.
Gorgeous compositions of treasured objects.
Opulent furnishings, newly created with inspiration from the past.
Antique furnishings, family heirlooms, new treatments informed by the past. Focus on global decoration with emphasis  on the exotic.
Bold, rich colors and ornamental details. Creating backgrounds which display treasured collections.
Comfortable elegance, gracious nods to antiquity placed in new homes.
Pairing fine and family antiques with exotic and newly created pieces.
Carefully chosen decorations artfully arranged.
Unique personal collections, calling to antiquity, creating a feeling of a flow between the past and present.
Contemporary spaces with traditional proportions. Antique furnishings within newly constructed homes.
Juxtaposition of the elaborate and the plain, the refined and the natural, displayed in individual ways.
Love of details and treasures from afar.
New homes, classical in form and composition, furnished with beautiful antique pieces.
There are so many wonderful things to look at in this book that it was quite difficult to edit and narrow down which to include in this post.
Last week,I had the opportunity to attend another book signing by this talented author. My friend Amanda Talley and I joined a lively group at Nadine Blake on Royal Street  where we shared a wonderful evening with Susan, her husband, Tom, who is an accomplished painter, Eric Mueller,the graphic designer for the book, , Nadine and Simon Blake and many others who were lucky to have Susan inscribe their books!
The Southern Cosmopolitan is as informative as it is beautiful. A reflection of the delightful author who created it, this book is not to be missed. It will be a cherished addition to  any library, and I'm very glad it has found a place in mine.
17 comments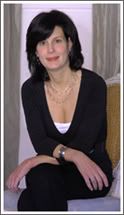 I am the owner of Julie Neill Designs in New Orleans where we create beautiful custom lighting. This blog is my love letter to the unique people, places and happenings which make New Orleans the amazing place it is.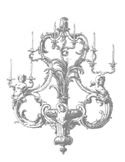 Please visit my website to learn more about my lighting and our fabulous shop on Magazine Street.

www.julieneill.com

My Blog List
Tobi TV: 6 Ways to Get Luxe Looks for Less

-

We all want the sophisticated and chic designs that we see in magazines, but our pocketbooks may not feel the same way about luxury design as we do! There ...

4 hours ago

Adventures in Vienna

-

If your looking for new adventure, Vienna is the place to explore. The Austrian capital is bursting with Imperial history and Baroque architecture, with a ...

22 hours ago

Books In My Library Now: A quick look with happy snaps, inspiration, favorite reading, new books…and my obsession with the new Cabana, issue 6

-

This week I'm taking you all on a quick voyage around a corner of my library with current favorites. There's the new 'Capability Brown' garden book from ...

22 hours ago

Awakening to You in Boston is FREE!!!

-

Time to READ Fifi's Awakening to You Trilogy... Get started for FREE with Awakening to You in Boston... Sofie James is a successful set designer, tryin...

2 days ago

Decorating for the Festive Season

-

When I lived in the UK, the train stations used to advertise the train times for "The Festive Season", thereby encompassing all of the myriad holidays that...

3 days ago

NEW BLOG ON PROPORTIONS IS FINALLY UP!!

-

6 days ago

Quatreau Faucet

-

I recently discovered the Quatreau multifunctional touch screen faucet which I imagine would do just that. It delivers instant boiling, chilled, or sparkli...

1 week ago

Home for the Holidays 2016

-

I recently had the pleasure of attending a preview of Atlanta Homes & Lifestyles' Home for the Holidays showhouse. An Atlanta holiday tradition, the show...

2 weeks ago

Chapel Hill Part 4

-

To wrap up the tour of our Chapel Hill design we have all the other rooms in the home. I could not think of an overriding theme so there you go… Just phot...

3 weeks ago

A Fresh New Look

-

I have heard it said that a good rain shower is equivalent to offering a fresh start. As if the showers are washing away what was and offering an opportuni...

1 month ago

Patricia Gray | Fine Art

-

My art #featured in the Interior Design Show Vancouver catalogue. Drop by and say Hi this weekend @ booth 703. A big thank you to everyone at IDS West for ...

2 months ago

Sneak peek: the Atlanta Homes & Lifestyles 2016 Southeastern Showhouse

-

I was able to get a sneak peek of the the much anticipated Atlanta Homes & Lifestyles Southeastern Showhouse, and it is truly amazing. Many of the most tal...

7 months ago

Easter gift guide

-

If you're anything like me Amazon Prime rescues you from a late night run to Target right before every holiday. I've put together a few Easter gift idea...

8 months ago

Flower Show

-

[From Alexander McQueen's spring/summer 2016 campaign photographed by David Sims; model Natalie Westling] Beguiled by Sarah Burton's use of florals in h...

9 months ago

INSPIRATIONS

-

*I walked down to Bush Antiques the other day to bite the bullet and buy a French three-quarters daybed that had been haunting me. I started to talking ...

1 year ago

Foodie Friday

-

*Hummus* One of my 'bff's' is a lovely Lebanese gal who is *ONE* fantastic cook. I asked her recently for her hummus recipe and like many good cooks she h...

2 years ago

Tuesday Tip

-

You can never have enough seating! So why not make it portable, flexible and a little thrifty? One of 2 benches in the client's foyer. This is exactl...

2 years ago

Kenneth Brown Came for a Visit!!

-

Last week, we were very excited to welcome the unparalleled Kenneth Brown to our shop! Here he is with me and Jennifer Uddo who is part of our Interior De...

4 years ago

Southern as a Sazerac: My Latest Article in The Independent Weekly Bridal Guide

-

Once upon a time there was a little girl who eloped. She wanted nothing more than to step out of the limelight and run from every part of planning a wedd...

4 years ago

Are you pinterested?

-

Pinterest. Wow, it is addictive. Like, scary addictive. Are you pinning yet? If you are, let me know, and I will follow you. Follow me here. Don't...

5 years ago

Absence makes the heart grow fonder...

-

Where have I been? Everywhere but here lately. There was a temporary shift in priorities and am now returning to my passions, including interior design. Th...

6 years ago

NOLA Books

Labels
Acadiana Symphony Decorator Showhouse
All Things Bright and Beautiful
Ann Dupuy
Arthur Roger Gallery
Belle Grove
bon bon chandelier
chandelier giveaway
Chretien Point
Cole Pratt Gallery
Costumes
cote de texas
Craig Henry
Creole Houses
Creole Thrift
elizabeth chandelier
Farrington Smith Gallery
Faulkner House
fifi laughlin
Flavor Paper
Gallery Bienvenu
George Dureau
Gerrie Bremermann
Ghosts Along the Mississippi
Gogo Borgerding
handpainted furniture
Hazelnut
Henri Schindler
ingrid chandelier
ingrid lantern
Jennifer Shaw.
Jonathan Ferrara Gallery
Jonathan Shaw
Julie Neill
Julie Neill Designs Custom Lighting
Julie Neill Gallery
Karyl Pierce Paxton
Labatut House
Lafayette
Leontine Linens
Louisiana Homes and Gardens
Madeleine Castaing
Madewood
Mardi Gras
Mardi Gras Decorations
Mardi Gras Treasures
McLain Homes
Michelle Rosato Tullis
New Orleans Elegance and Decadence
New Orleans Homes and Lifestyles
New Orleans Museum of Art
New Orleans Style
Oak
Oak Alley
Ogden Museum
Parades
Paul Gruer
Peter Marino
plastered chandelier
Rex
Rosemary James
Soren Christensen Gallery
Southern Accents
Stylecourt
Swamp Palazzo
the love list
The Times Picayune
winters chandelier
Woodlawn Plantation

Blog Archive

Press Clippings