Last week was quite a week for design in New Orleans, and I was fortunate enough to have had to beautiful visits with wonderful design bloggers, Gina Milne from Willow Decor and Brooke Gianetti, the talented designer and voice behind Velvet and Linen, and her  architect husband Steve.
Brooke and Steve came to our wonderful town to attend the Design Leadership Summit, which brought many design luminaries to to New Orleans, several of whom had a chance to visit our shop. Brooke and Steve arrived at Julie Neill Designs around 4 o'clock on Saturday afternoon, with tired feet from walking all the way from the Windsor Court Hotel! Despite the trek, they were both so alive with personality and design ideas, and fun  and friendship! It was one of those times when you meet  someone and it seems you've known them all your life.
I was very glad to show them my shop and tell them about how we make each and every piece to order, and can customize pieces in both size and finish and even create new pieces when the need arises.
Brooke and I both thought that Julie Neill lighting would work well as a complement to the gorgeous Swedish pieces she carries in her Los Angeles shop, Gianetti Home.
Brooke and Steve are such a dynamic couple, he creating exquisite, classically inspired buildings and she providing just the perfect complementary interiors.
We talked about our common design motivations and inspirations. We all are crazy for all things Venetian, and we share a deep and passionate attraction to the designs of Mariano Fortuny.
Here's a stretched silk Fortuny chandelier similar to one Brooke and Steve have in their office.
We talked about proportion  and scale and were blown away to find out that we all base much of our work on the Golden Mean.
Brooke and Steve are clearly a talented couple who are very serious about design and the is very much evident in their work.
Steve's has completed some amazing architectural projects:
And Brooke often complements his work with impeccably appointed interiors:
I love their work and look forward to collaborating on some projects.
Brooke and Steve's gift for design collaboration is also very apparent in their shop, Giannetti Home. As anyone who's read Velvet and Linen knows, Brooke's love for Swedish antiques is counterbalanced by Steve's attraction for industrial pieces. This brings a dynamic  tension to the look of their shop and lends an air of relaxed elegance, much like the couple themselves.
They have a talent for display which makes the most of their concurrent design leanings.
Their home in Santa Monica is further evidence of their easy yet refined style and taste.
Brooke's use of white and pale colors in her sunroom are quite easy on my eyes.
I love their bedroom, with its pale natural fabrics, French and Swedish antiques, a salvaged architectural element, and a crystal chandelier.
The gateway to their home also reflects their love of the classical and is quite the elegant welcome......
Well after a short visit to my workshop and the flagship Leontine Linens store,
we proceeded down Magazine Street to Perch, where we met up with Valorie, the famous
Visual Vamp!
Here is the Vamp clowning around with a felt flower on her head.
Brooke and Steve fell in love with Perch, and were so taken with a print of a nude woman that they found, that they purchased it for themselves.
The Gianetti's truly adored Perch's fun and funky take on casual elegance, and the unusual finds the shop has to offer.
And then it was on to dinner at one of New Orleans's newest and most fabulous restaurants, Coquette.
Although Coquette has only been open for a few months, it is housed in a 130 year old building that was recently renovated after sitting vacant for many years. The combination of exposed brick walls, old storefront windows and elegant lighting provides an extraordinarily comfortable and visually pleasing setting for experiencing such amazing dishes as fried soft shelled crab with a red cabbage slaw and roasted cherry tomatoes, barbecued shrimp and brioche, and a chocolate mousse tarte.
Julie Ponze, Director of Sales for Julie Neill Designs, and Valorie the Vamp helped me entertain the Giannetti's in true New Orleans style. The conversation was warm, honest, at times intense, intellectual,  stimulating,and friendly. We stayed and talked long after the delicious meal was complete.
I think that when it was over, we were all a bit sad to leave, and we all hoped that we'll be able to get together again soon. Of course Brooke and Steve had a 5am flight in the morning and were looking forward to getting home to their three children.
I must say that a great time was had by all.
Earlier in the week, my shop was graced with the arrival of the famous author of Willow Decor, Gina Milne. Unbeknownst to me, Gina has had a long friendship with my friend, an up and coming very talented New Orleans designer, Millie Gaines.
It was so fun for Julie Ponze and me to show Gina around the shop and watch her get to know our things in person. She was quite blown away by the amazing hand  finished quality of all our pieces.
It was fun to hang out on the over-the-top Desire Bed and have our picture taken. Gina was very interested in seeing our brand new workshop, so we walked down the block and she was quite taken with the care and talent that goes into the completion of each piece we do.
Gina, who is very interested in bringing her design outlook to the Boston area is quite a talent in design herself. As many of us who have followed the developments of her kitchen and butler's pantry renovations knows, she has a great ability to study the details which will take a project from ordinary to extraordinary.
Her beautiful renovated spaces show her talent for space planning, cabinet design and a pleasing use of materials.
I had such a good time hearing Gina's plans to continue growing her blog and her design business. It was a great way to spend an afternoon.
It is a known fact that blogging is quite a phenomenon for bringing people who operate within the same fields together into a community. It's really an astounding way to network and to learn from others who share your interests and vocations. But I have to say that the most gratifying aspect of participating in the blogging world is the making of some very good friendships. I am so glad to have met in person some very wonderful people.
Thank you Gina, and Brooke and Steve for coming to visit us here in our home town, and for sharing your ideas, your inspirations and your friendship with us.
Today, I'm joining Julia at Hooked on Houses "Hooked on Fridays" party. I'm hooked on meeting and becoming friends with the amazing people who write all the wonderful blogs that  entertain and educate us and draw us together.
25 comments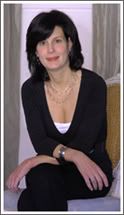 I am the owner of Julie Neill Designs in New Orleans where we create beautiful custom lighting. This blog is my love letter to the unique people, places and happenings which make New Orleans the amazing place it is.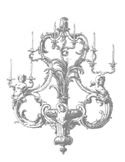 Please visit my website to learn more about my lighting and our fabulous shop on Magazine Street.

www.julieneill.com

My Blog List
Gift Guide for the Winter-Lover

-

If you or your loved ones prefer Winter weather like I do, then do I have the gifts for you! Yes, I know Spring and Summer are great but it's Fall and Wi...

6 hours ago

Happy Thanksgiving!

-

All of my best wishes to you and your family for a quiet, peaceful and bountiful Thanksgiving. This isn't my house, it's from Williams-Sonoma!

2 days ago

Happy Thanksgiving!

-

*Wishing everyone a happy and safe holiday.* [image: image] *From The Webbs* *2015*

2 days ago

The Master…..

-

The issue of Coastal Living featuring the beach cottage is out and on newsstands now! It is the December/January issue of the magazine. To celbrater I th...

4 days ago

What's Truly Modern and Exciting Now: Restoration Hardware, Re-Inventing Modern

-

*With its ambitious new RH Modern collection, Restoration Hardware jolts the design and interiors world. The key: RH commissioned leading architects ...

4 days ago

Shangri-La Residence Vancouver

-

Working on a new project at the Shangri-La Residences Vancouver. [image: Patricia Gray Interior Design] Shangri-La residence materials and finishes PATRICIA...

5 days ago

A Few Book Recommendations, for Your Holiday Enjoyment or Gift-Giving

-

At Home in the Garden by Carolyne Roehm (Potter Style. Images © Carolyne Roehm) I feel fairly certain that by now, you're quite familiar with Roehm's ...

5 days ago

Diminta Lebih Galak di Laga,Liverpool Cemerlang di Laga Tandang

-

[image: Diminta Lebih Galak di Laga,Liverpool Gambar untuk hasil berita Cemerlang di Laga Tandang] Liverpool meraih kemenangan besar dalam lawatan ke markas...

6 days ago

pink fringe shoes

-

Here's a link to my brown/pink suede shoes. Many of you asked about my fringe shoes in Wednesday's instagram post… I found them on Amazon and wear them alm...

1 week ago

Inspiring New Design Books...

-

As I mentioned in a recent post, there are several very inspiring design books that were published this Fall. I'd like to share a few of them with you... I...

2 weeks ago

LCI & QC Exclusive

-

The QC Exclusive is a great lifestyle magazine published in Charlotte. The current issue includes an article showcasing several of my favorite rooms that I...

2 months ago

Take Some Liberty

-

[Detail: *Popplyland*, Liberty & Co.'s printed cotton 1890-1907, from *V & A Pattern: Liberty*.] In need of a textile fix? The upcoming season offers mu...

2 months ago

Finally finishing the living room decor

-

It's hard to believe we have been in our "new" house for three and a half years now! We have slowly but surely worked on the décor since we moved in, with a ...

6 months ago

ENJOY a Fifi Flowers book...

-

Glamorous Cities... Strong Men... Smart Beautiful Women... *A Window to Love * * http://www.amazon.com/dp/B00EG0CXQ4* Melissa Bennette, a young beautiful...

7 months ago

Rustic farmhouse in grey...

-

It really feels like fall here finally and I can just imagine what a wonderful gift it would be to spend this season in a beautiful home like this. T...

1 year ago

Justa Decor Birthday Quiz!

-

WHOOT! It's that time again…the best day of the year! It's the Thrifty Justa Decor Girls' birthday! ;) If you are totally confused – today is my birthday. A...

1 year ago

Foodie Friday

-

*Hummus* One of my 'bff's' is a lovely Lebanese gal who is *ONE* fantastic cook. I asked her recently for her hummus recipe and like many good cooks she h...

1 year ago

Tuesday Tip

-

You can never have enough seating! So why not make it portable, flexible and a little thrifty? One of 2 benches in the client's foyer. This is exactl...

1 year ago

Kenneth Brown Came for a Visit!!

-

Last week, we were very excited to welcome the unparalleled Kenneth Brown to our shop! Here he is with me and Jennifer Uddo who is part of our Interior De...

3 years ago

Anna, ANNA, Anna!

-

Introducing you to my amazing friend, wife, mama of 3, artist & seriously cool girl! I love her art as much as her spirit. Anna has been painting & creat...

3 years ago

Mota-Scoota Time!

-

Here's the deal. We're getting a scooter. Namely, the scooter below. My first thought: "YEZZZZZZZ!" My second thought "Ummm, I'm going to really have to...

3 years ago

Are you pinterested?

-

Pinterest. Wow, it is addictive. Like, scary addictive. Are you pinning yet? If you are, let me know, and I will follow you. Follow me here. Don't...

4 years ago

Absence makes the heart grow fonder...

-

Where have I been? Everywhere but here lately. There was a temporary shift in priorities and am now returning to my passions, including interior design. Ther...

5 years ago

NOLA Books

Labels
Acadiana Symphony Decorator Showhouse
All Things Bright and Beautiful
Ann Dupuy
Arthur Roger Gallery
Belle Grove
bon bon chandelier
chandelier giveaway
Chretien Point
Cole Pratt Gallery
Costumes
cote de texas
Craig Henry
Creole Houses
Creole Thrift
elizabeth chandelier
Farrington Smith Gallery
Faulkner House
fifi laughlin
Flavor Paper
Gallery Bienvenu
George Dureau
Gerrie Bremermann
Ghosts Along the Mississippi
Gogo Borgerding
handpainted furniture
Hazelnut
Henri Schindler
ingrid chandelier
ingrid lantern
Jennifer Shaw.
Jonathan Ferrara Gallery
Jonathan Shaw
Julie Neill
Julie Neill Designs Custom Lighting
Julie Neill Gallery
Karyl Pierce Paxton
Labatut House
Lafayette
Leontine Linens
Louisiana Homes and Gardens
Madeleine Castaing
Madewood
Mardi Gras
Mardi Gras Decorations
Mardi Gras Treasures
McLain Homes
Michelle Rosato Tullis
New Orleans Elegance and Decadence
New Orleans Homes and Lifestyles
New Orleans Museum of Art
New Orleans Style
Oak
Oak Alley
Ogden Museum
Parades
Paul Gruer
Peter Marino
plastered chandelier
Rex
Rosemary James
Soren Christensen Gallery
Southern Accents
Stylecourt
Swamp Palazzo
the love list
The Times Picayune
winters chandelier
Woodlawn Plantation

Blog Archive

Press Clippings