The January issue of House Beautiful has a very nice feature on the home of Karyl Pierce Paxton. Paxton is a nationally-acclaimed designer of home products that are licensed and sold worldwide. Her home, an 1890's Queen Anne side hall cottage has many features which embody what I think of as "New Orleans Style." As I've stated before, New Orleans is a tropical, antique city of contrasts and paradoxes and this is part of what is embodied in our decorating style. It is a style which has what I like to call "dramatic tension."
Karyl's front parlor shows dramatic tension to great effect. New Orleanians love and respect their old homes, especially their "parlors" because this allows them to retain the formal quality these houses were built with. And yet, within that formality we like a sense of relaxed elegance, and very often some element of fun. Almost every fabulous New Orleans home contains at least one french chair because this is an understated way to set a formal tone, and as you can see here, Karyl has many more than one. Placing them on seagrass rugs (another decorating element which New Orleanians seem to be very fond of) lends the note that the elegant atmosphere is also one of relaxation. We like our rooms to be decorative and beautiful but we want to live in them and feel comfortable in them. This is probably why New Orleans decorating usually includes pieces which show the history of the elegant wear and tear of a life well lived. All good New Orleans rooms contain pieces which both show and celebrate their age. Notice the floor lamp by the window. It was created by the talented local lighting designer,
Paul Gruer
, who also happens to be a friend of Karyl's. This piece is the definitive element of fun for this room. It is described by interviewer Mimi Read as looking "like a tree too drunk to stand." In fact, it's a sinuous, gracefully curved lamp which sprouts hand sculpted clay leaves which seem to wave and flutter around. It is a brilliant balance to the overall formality of the other furnishings. Since New Orleans is a city of artists and artisans, it is pretty likely that you will have at least one beautiful piece which has been created by an artistic friend, and this room is no exception. The contemporary sculpture behind the french settee by Craig Henry further reinforces the push and pull of the old against the new, the classical against the contemporary, the french gracefulness of the sofa against the monumentality of scale of the handcrafted contemporary piece.
In the adjoining parlor,notice the ivory and gilt french tabernacle and the carved wooden cherubs. Religious artifacts reflect our love for and fascination with our european forbears and with pieces of a spiritual nature. It is the dramatic combination of the spiritual and the earthy that we are so in tune with.
This photo is an example to the New Orlenian love for handpainted furniture. This is an Italian piece, but in this town, there are so very many talented painters and finishers that handpainted pieces are not hard to come by. Notice the "tablescape" on top of the desk. A scuplture of the Virgin Mary happily shares space with a primitive African sculpture, a fairy doll, an architectural fragment and another Paul Gruer lamp. The next three photos show another very important aspect of New Orleans Style, that of living spaces that celebrate the interaction of the indoors with the lush tropical outdoors.
The double french doors in the master bath open to the courtyard. The palm plant reinforces the tropical feel. How wonderful to soak in the antique tub and experience the warm summer breezes coming from the courtyard, and feel the cool marble underfoot. The sink base is an eighteenth century buffet fitted with a marble top and a new sink.
In the kitchen, and thoroughout the house, the beautiful drapes, made of silk or linen add another layer of easy elegance. New Orleanians are very enamored of beautifully made draperies which clothe our windows and decorate our rooms while softening the intensity of the tropical climate outdoors. These drapes are dressy and add a sense of "fanciness" but they are easy going and not overdone.
New Orleanians love "outdoor rooms" which are an extension of the indoors, and they love to dress and decorate these spaces. On the porch outside the master bath, Karyl has hung canvas curtains and set a table with coffee and pastries, because in New Orleans, the favored place to drink coffee is out on the porch.
This picture of the front of Karyl Paxton's house brings us to the final element of New Orleans style which will conclude this post. And that is the love of and exaltation of handcrafted architectural details. Built in the 1890's this home possesses many of these treasures. Notice the fishscale shingles in the pediment above the porch and on the second floor, the turned columns and the decorative horizontal balustrade. These are all characteristic of the sometimes quirky architectural combinations of the Queen Anne style. It is the historic and decorative details that delight so many of us and motivate us to lovingly preserve the many architectural treasures this city still possesses.
"A house that looks dusted with gold has all the elements that make New Orleans style so poetic: French formality, fearless drama, and the ethereal beauty of faded elegance."
For most New Orlenians, our unique homes, decorated to please us and to entertain our friends are our greatest treasures.
Labels:
Craig Henry
,
handpainted furniture
,
Karyl Pierce Paxton
,
Paul Gruer
|
11 comments
|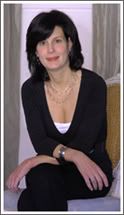 I am the owner of Julie Neill Designs in New Orleans where we create beautiful custom lighting. This blog is my love letter to the unique people, places and happenings which make New Orleans the amazing place it is.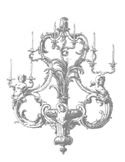 Please visit my website to learn more about my lighting and our fabulous shop on Magazine Street.

www.julieneill.com

My Blog List
THE FIELDSTONE HOUSES OF BUCKS COUNTY

-

Growing up in Texas – when someone talks about a stone house, we usually think of those German settlers who came to the Hill Country and built small houses...

3 days ago

Ready to Read...

-

If you haven't already started reading some of my standalone series... NOW is the time since these first books of each series are on SALE only 99cents eac...

8 months ago

The End...

-

As you might have noticed, I have stopped posting on Pigtown*Design. After more than 12 years, and 2,156 posts, I felt like I was finished with the blog. W...

11 months ago

At Home, with Flowers

-

My, it's been a while since I last blogged. Holidays, family commitments, and, most of all, a book tour have kept me away. I'm going to try to get back...

1 year ago

Artist Profile - Patricia Gray

-

ART BY DESIGN *An interior designer finds the right moment to exercise her gifts as an artist* Patricia Gray Interior Design | Fine Art Patricia Gray has...

1 year ago

Scouting Vuillard

-

[*Nature morte au bougeoir* (*The Candlestick*), Edouard Vuillard, circa 1900. Oil on millboard. National Galleries Scotland. Larger view here.] This po...

3 years ago

Quatreau Faucet

-

I recently discovered the Quatreau multifunctional touch screen faucet which I imagine would do just that. It delivers instant boiling, chilled, or sparkli...

3 years ago

A Fresh New Look

-

I have heard it said that a good rain shower is equivalent to offering a fresh start. As if the showers are washing away what was and offering an opportuni...

3 years ago

Sneak peek: the Atlanta Homes & Lifestyles 2016 Southeastern Showhouse

-

I was able to get a sneak peek of the the much anticipated Atlanta Homes & Lifestyles Southeastern Showhouse, and it is truly amazing. Many of the most tal...

4 years ago

Easter gift guide

-

If you're anything like me Amazon Prime rescues you from a late night run to Target right before every holiday. I've put together a few Easter gift idea...

4 years ago

INSPIRATIONS

-

*I walked down to Bush Antiques the other day to bite the bullet and buy a French three-quarters daybed that had been haunting me. I started to talking ...

4 years ago

Foodie Friday

-

*Hummus* One of my 'bff's' is a lovely Lebanese gal who is *ONE* fantastic cook. I asked her recently for her hummus recipe and like many good cooks she h...

6 years ago

Tuesday Tip

-

You can never have enough seating! So why not make it portable, flexible and a little thrifty? One of 2 benches in the client's foyer. This is exactl...

6 years ago

Kenneth Brown Came for a Visit!!

-

Last week, we were very excited to welcome the unparalleled Kenneth Brown to our shop! Here he is with me and Jennifer Uddo who is part of our Interior De...

7 years ago

Southern as a Sazerac: My Latest Article in The Independent Weekly Bridal Guide

-

Once upon a time there was a little girl who eloped. She wanted nothing more than to step out of the limelight and run from every part of planning a wedd...

8 years ago

Are you pinterested?

-

Pinterest. Wow, it is addictive. Like, scary addictive. Are you pinning yet? If you are, let me know, and I will follow you. Follow me here. Don't...

9 years ago

Absence makes the heart grow fonder...

-

Where have I been? Everywhere but here lately. There was a temporary shift in priorities and am now returning to my passions, including interior design. Th...

9 years ago

NOLA Books

Labels
Acadiana Symphony Decorator Showhouse
All Things Bright and Beautiful
Ann Dupuy
Arthur Roger Gallery
Belle Grove
bon bon chandelier
chandelier giveaway
Chretien Point
Cole Pratt Gallery
Costumes
cote de texas
Craig Henry
Creole Houses
Creole Thrift
elizabeth chandelier
Farrington Smith Gallery
Faulkner House
fifi laughlin
Flavor Paper
Gallery Bienvenu
George Dureau
Gerrie Bremermann
Ghosts Along the Mississippi
Gogo Borgerding
handpainted furniture
Hazelnut
Henri Schindler
ingrid chandelier
ingrid lantern
Jennifer Shaw.
Jonathan Ferrara Gallery
Jonathan Shaw
Julie Neill
Julie Neill Designs Custom Lighting
Julie Neill Gallery
Karyl Pierce Paxton
Labatut House
Lafayette
Leontine Linens
Louisiana Homes and Gardens
Madeleine Castaing
Madewood
Mardi Gras
Mardi Gras Decorations
Mardi Gras Treasures
McLain Homes
Michelle Rosato Tullis
New Orleans Elegance and Decadence
New Orleans Homes and Lifestyles
New Orleans Museum of Art
New Orleans Style
Oak
Oak Alley
Ogden Museum
Parades
Paul Gruer
Peter Marino
plastered chandelier
Rex
Rosemary James
Soren Christensen Gallery
Southern Accents
Stylecourt
Swamp Palazzo
the love list
The Times Picayune
winters chandelier
Woodlawn Plantation

Blog Archive

Press Clippings