Last spring, I had the pleasure of meeting Bryan and Sylvia McLain, owners of McLain Homes, a company which develops beautiful neighborhoods and builds impeccably designed and carefully built outstanding homes in Lafayette, Louisiana.  Since 2006, Bryan and Sylvia have worked closely with the Acadiana Symphony Orchestra in creating some very successful Decorator Showhouses which both promote and support  the Symphony and showcase the talents of the builders as well as many members of the Lafayette design community. For everyone involved, this is an enormously fulfilling event.
When Bryan and Sylvia asked me to be the Lighting Designer for this year's Showhouse, I was thrilled, excited and inspired. Having the opportunity to work with these highly regarded builders as well as the many talented designers made this project one I was very eager to be involved with.
I am proud to say that this week we delivered the last piece of lighting we designed for this project, and while the Showhouse opens to the public on October 11th, I am at last ready to show some in-progress pictures of what's to come.
Since the architecture of this year's Showhouse is based on traditional Acadian design principles, there were several opportunities for me to create some new pieces in keeping with the overall feel of the house in addition to customizing some pieces which were already in my line.
Still in the building stages when these pictures were taken, there's no question about the house's Acadian inspiration. The use of local materials including brick and dark stained cypress, the double galleries with the exterior staircase, french doors opening onto  porches, broad spreading roofline, loggias connecting building wings and an emphasis on connecting the tree-laden outdoors with the interior make this house distinctly Louisianian.
After several meetings with the McLains, we worked with the designer of each room to come up with the perfect lighting to complement the design schemes of each of their rooms. Everyone had such wonderful ideas, and we really enjoyed the give and take with so many talented and creative people.
As you can see from the picture above, it was also quite a team effort to bring each piece carefully along and we enjoyed seeing each piece develop as well as seeing all the pieces come together as a whole.
This lantern was designed to complement the A. Hayes Town-inspired Entry and Stairway. Working closely with the design staff at Dunn's Designs in Lafayette, we came up with a piece that combines simple straight lines complemented by more Creole elements of cast iron fleur de lis , heavy chains and a dark bronze finish set off by glazed gilt accents.
I love the elegant simplicity of this space and the way the dark wood floors and trim complement the gray-blue wall color.
We decided to place a pair of Corinne Sconces in the first floor of the foyer between the pairs of french doors that provide entry from the front porch.
We modified the Corinne a bit on these fixtures which light the stairwell along with the lantern.
Inspired by the arched brick wall in the living room, reminiscent of the architecture of A. Hays Town, the design for this chandelier utilizes both wrought and cast iron  pieces like the foyer lantern. Don Richard, a designer with Albarado's in Lafayette wanted a piece which would reflect the fine craftsmanship, historic proportions and informal elegance which is characteristic of the Acadian style. Using heavy twisted iron arms, cast iron bobeches and rosettes and a hand-forged hanging hook, we all feel that this piece hits the nail on the head to embody the spirit of this space.
We had a great time working with Paige Gary on the lighting for the dining room which flows from the entry foyer. Starting with a smoky blue color on the walls and dark panel molding, Paige expressed a desire for a crystal chandelier, dressy, but not something that takes itself too seriously. This was achieved by finishing a Vanessa Chandelier in glazed copper leaf and dark bronze. I love how the finish makes this piece a bit less formal, and warmer in keeping with an Acadian tradition. We also finished a pair of Colleen Sconces to match the chandelier and placed them in a recess where a buffet with a trumeau mirror will be placed. I am eager to see how this will all look when the decorating is finished.
We also created the sunburst canopy and finished it in glazed copper leaf as well. I love how the copper plays off the smoky teal walls.
I think this potrack was one of the most fun pieces to create in this whole house. Sylvia McLain is the decorator for the kitchen and she wanted  something very special over the island. She wanted something simple, Acadian in feeling, and simultaneously unique and understated. She wanted it to be functional as well as beautiful. She wanted a quite showstopper. And this is what she got.
I have to say that when the potrack was delivered, Sylvia called me and was in a panic. She said it was too big, she said it would overwhelm the room, she was very worried. So I began to formulate Plan B, keeping in mind that time was running short. I drew a couple of drawings...and then I got a call from Sylvia.
And she said that once the potrack was hung, it was perfect. It was the statement piece she wanted for that space. She loved it. I was so glad. And when I got to Lafayette last week, I loved it, too. I love the whole kitchen, from the marble countertops and the beautiful tiles on the backsplash to the handpainted designs on some of the cabinets, to the gorgeous brick and wood diagonal design on the floor. It is wonderful.
We placed this small simple yet gorgeous lantern over the kitchen sink.
These Landry Sconces light the back stairway which leads upstairs from the Kitchen.
Look at these gorgeous floors!
Adjoining the kitchen is the Keeping Room. The designer for this room is Crissy Greene. We thought the Savannah Chandelier would perfect hanging from the antique beams on the ceiling and we were right.
Across the rear of the house, leading from the Kitchen, past the Study, and leading to the downstairs bedroom wing of the house is the Loggia, designed by Jodi Bolgiano.
We collaborated with Jodi to customize the Patrice Sconces to complement her space. The walls of this area as well as the Keeping Room are finished in a hand troweled plaster washed with a soft fern shade of  green. Jodi, a talent artist executed this finish herself. Her design emphasis is on the use of time-honored materials and techniques to enrich contemporary environments.
Pam Fontenot is the decorator for the Study. We modified the Orleans Chandelier to create the perfect piece for this restful space.
Believe it or not, Julie Neill herself is the decorator for the Powder Room. That being the case, I took the opportunity to create a piece I've been dreaming about for awhile. Bringing some New Orleans pageantry to Lafayette I chose to create a metal sink base with a scrollwork design finished in  a glazed gold leaf embellishing an antique cream background.  The crown in the base is a small nod to its New Orleans roots and creates a sense of fun. Topped with an exotic oxblood marble and a hammered bronze sink, this piece is irresistable.
We created this trumeau for over the sink.
And lit the room with these Danica Sconces.
We named this chandelier the Maureen after the decorator for this Guest Room, Maureen Smith. This room is all girl, very frilly, colorful and feminine. She sees this room as a "jewel box" and hopes its "very inviting to guests." There is an over-the-top fantasy finish on both the walls and ceiling, and I'm sure this room will knock everyone's socks off when the decorating is complete.
Here Maureen's room waits for its furniture. In the corner is the chandelier which will wind up in the Master Bathroom...see below.
The Guest Bath, adjoining the Guest Room is decorated by Debra Sonnier. This sconce which we have named Deborah will hang over a venetian mirror which will reflect the completely decadent limestone and gold leaf wall finish.
Jefferey McCullough is the  award winning designer for the entire Master Suite. Jefferey is a designer who knows just what he wants, and what he wanted was a Jenny Bubbles Chandelier hanging from the barrel vault ceiling of the Master Bath. He also wanted a pair of Ella Sconces on each side of the vanity mirrors for this room. So that's what he got. And it will be fabulous.
I love the patterned feature tile in the recessed wall niche.
Ella Sconces will flank vanity mirrors in Master Bath.
Jefferey also selected an Ingrid Chandelier for the Master Bedroom. In the quest for luxury and elegant ease, Jefferey's room will employ the use of rich silks, linens , cashmeres and embroidered fabrics to create a haven for this room's occupants. The Ingrid with both gold and silver leafing is the crowning touch.
I love the dramatic tension of the modern light fixture with the traditional white marble fireplace mantle and how the attenuated curves of each piece is reflected in the other.
I really can't wait to see this room when it's finished.
Isn't this the sweetest little piece of lighting. A symphony of gold gilt and semi-precious amethyst beads, this little fixture will hang in one of the upstairs bedrooms decorated by Grace Kaynor of New Orleans and New York. This bedroom and bath were meant to "exude the femininity, charm and grace inside every southern woman."  To that end, the walls are painted a delicate lavender, hence the amethyst chandelier.
Some of the delights to come into this room are a skirted, mirrored topped dressing table and an unbelievable iron canopy bed with a corona top which I created specially for this project, and a beautiful embroidered silk accent fabric embellished with butterflies.
We created this trumeau mirror and the sconces below which we have named Sconces-a-Go-Go , for the adjoining bath. All in all, an ultra-feminine retreat.
For another bath, adjoining one of the other upstairs bedrooms, we have created this sconce, finished in dark iron and glazed copper leaf.
The designer for this bath, Judy Dunn combined them with the perfect mirror. The tile work in this bathroom is unbelievable and I hear that the walls are scheduled to be upholstered in an exotic skin embossed fabric with nailhead trim. This should not be missed!
In a wing on the other end of the house is the Media Room, with a Kitchenette, full bath and closet. Designed as a casual and comfortable play room by Nina and Rene Ward, this room will be furnished with easy going slipcovered furniture and a built in custom entertainment center. We chose to light the space with the Artemis Chandelier, done in a pewter and silver leaf finish.
We created a simple Artemis Sconce for the adjoining bath.
This house will feature some wonderful outdoor spaces, but unfortunately, I don't have any pictures of that at the present time. Above is a picture of the Conservatory for which we created a lantern similar to the one pictured below.
We also created some sconces for the Conservatory, but I didn't get a picture of them.
There are several other spaces in the house which I didn't make any lighting for, hence they are not pictured. These include another bedroom upstairs, a wine room, a utility room, a craft/sewing room and back hallway.
This is truly a special house.
The interior amenities are too numerous to name individually. This elegant home is in a gated neighborhood called Vintage Park. It is situated on a prime corner lot and is bordered by European style brick fences.while gas lanterns light the curb creating a "years gone by" appeal. The lot is approximately 1 acre and is adorned with an array of very old and mature oaks, magnolias, camellias, and other varieties of plantation style trees and shrubs.
Here are Sylvia and Bryan and their talented team at McLain Homes.
They have all been so great to work with.
So now you know some of what I've been doing all summer instead of blogging! Please stay tuned because I have more to write about my busy summer as well as more on this wonderful Showhouse which opens on October 11th. Please click here for more info.
And if you plan to be in Lafayette in October, please visit this wonderful showhouse!
Labels:
Acadiana Symphony Decorator Showhouse
,
Julie Neill Designs Custom Lighting
,
Lafayette
,
McLain Homes
|
21 comments
|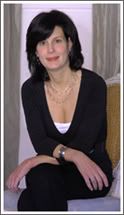 I am the owner of Julie Neill Designs in New Orleans where we create beautiful custom lighting. This blog is my love letter to the unique people, places and happenings which make New Orleans the amazing place it is.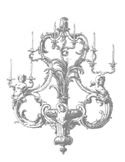 Please visit my website to learn more about my lighting and our fabulous shop on Magazine Street.

www.julieneill.com

My Blog List
PINK THEN AND PINK NOW

-

A note first – everyone stay healthy, wash hands, and stay close to home…. Ten years ago, yes ten, I wrote a story about a house in Ireland that had be...

2 weeks ago

Ready to Read...

-

If you haven't already started reading some of my standalone series... NOW is the time since these first books of each series are on SALE only 99cents eac...

6 months ago

The End...

-

As you might have noticed, I have stopped posting on Pigtown*Design. After more than 12 years, and 2,156 posts, I felt like I was finished with the blog. W...

9 months ago

At Home, with Flowers

-

My, it's been a while since I last blogged. Holidays, family commitments, and, most of all, a book tour have kept me away. I'm going to try to get back...

11 months ago

Artist Profile - Patricia Gray

-

ART BY DESIGN *An interior designer finds the right moment to exercise her gifts as an artist* Patricia Gray Interior Design | Fine Art Patricia Gray has...

1 year ago

Scouting Vuillard

-

[*Nature morte au bougeoir* (*The Candlestick*), Edouard Vuillard, circa 1900. Oil on millboard. National Galleries Scotland. Larger view here.] This po...

3 years ago

Quatreau Faucet

-

I recently discovered the Quatreau multifunctional touch screen faucet which I imagine would do just that. It delivers instant boiling, chilled, or sparkli...

3 years ago

A Fresh New Look

-

I have heard it said that a good rain shower is equivalent to offering a fresh start. As if the showers are washing away what was and offering an opportuni...

3 years ago

Sneak peek: the Atlanta Homes & Lifestyles 2016 Southeastern Showhouse

-

I was able to get a sneak peek of the the much anticipated Atlanta Homes & Lifestyles Southeastern Showhouse, and it is truly amazing. Many of the most tal...

3 years ago

Easter gift guide

-

If you're anything like me Amazon Prime rescues you from a late night run to Target right before every holiday. I've put together a few Easter gift idea...

4 years ago

INSPIRATIONS

-

*I walked down to Bush Antiques the other day to bite the bullet and buy a French three-quarters daybed that had been haunting me. I started to talking ...

4 years ago

Foodie Friday

-

*Hummus* One of my 'bff's' is a lovely Lebanese gal who is *ONE* fantastic cook. I asked her recently for her hummus recipe and like many good cooks she h...

5 years ago

Tuesday Tip

-

You can never have enough seating! So why not make it portable, flexible and a little thrifty? One of 2 benches in the client's foyer. This is exactl...

5 years ago

Kenneth Brown Came for a Visit!!

-

Last week, we were very excited to welcome the unparalleled Kenneth Brown to our shop! Here he is with me and Jennifer Uddo who is part of our Interior De...

7 years ago

Southern as a Sazerac: My Latest Article in The Independent Weekly Bridal Guide

-

Once upon a time there was a little girl who eloped. She wanted nothing more than to step out of the limelight and run from every part of planning a wedd...

8 years ago

Are you pinterested?

-

Pinterest. Wow, it is addictive. Like, scary addictive. Are you pinning yet? If you are, let me know, and I will follow you. Follow me here. Don't...

8 years ago

Absence makes the heart grow fonder...

-

Where have I been? Everywhere but here lately. There was a temporary shift in priorities and am now returning to my passions, including interior design. Th...

9 years ago

NOLA Books

Labels
Acadiana Symphony Decorator Showhouse
All Things Bright and Beautiful
Ann Dupuy
Arthur Roger Gallery
Belle Grove
bon bon chandelier
chandelier giveaway
Chretien Point
Cole Pratt Gallery
Costumes
cote de texas
Craig Henry
Creole Houses
Creole Thrift
elizabeth chandelier
Farrington Smith Gallery
Faulkner House
fifi laughlin
Flavor Paper
Gallery Bienvenu
George Dureau
Gerrie Bremermann
Ghosts Along the Mississippi
Gogo Borgerding
handpainted furniture
Hazelnut
Henri Schindler
ingrid chandelier
ingrid lantern
Jennifer Shaw.
Jonathan Ferrara Gallery
Jonathan Shaw
Julie Neill
Julie Neill Designs Custom Lighting
Julie Neill Gallery
Karyl Pierce Paxton
Labatut House
Lafayette
Leontine Linens
Louisiana Homes and Gardens
Madeleine Castaing
Madewood
Mardi Gras
Mardi Gras Decorations
Mardi Gras Treasures
McLain Homes
Michelle Rosato Tullis
New Orleans Elegance and Decadence
New Orleans Homes and Lifestyles
New Orleans Museum of Art
New Orleans Style
Oak
Oak Alley
Ogden Museum
Parades
Paul Gruer
Peter Marino
plastered chandelier
Rex
Rosemary James
Soren Christensen Gallery
Southern Accents
Stylecourt
Swamp Palazzo
the love list
The Times Picayune
winters chandelier
Woodlawn Plantation

Blog Archive

Press Clippings