As everyone knows, the city of New Orleans is in the deepest throes of the Saints going to the Superbowl! There is nowhere that this is more true than at Julie Neill Designs! We can barely contain ourselves, wearing our black and gold garb, sporting our Who Dat t-shirts, and talking about nothing else. This morning we took time before going to the studio to have a "WhoDat" breakfast at Slim Goodies, a wonderful diner down the street from our shop, which has been painted with the
Black and Gold and emblazoned with "Go Saints"  painted on their front window.
Caught up as we are in the Saints excitement, we couldn't help but coming up with a couple of chandeliers dedicated to our team! We're gonna light their way to winning the Superbowl!
The first one we made was all New Orleans, and all out! It has a crown of fleur de lis, and a heaping of Saints beads with the black and  gold fleur de lis as well as some pearls and crystal  strands thrown in.
We created it in true Who Dat style, with nothing held back and an exuberant appreciation for the black and gold, it's all -out New Orleans fun.
Mary and Jennifer, the two biggest Who Dats in our group are so proud of their handiwork! Aren't they the cutest Saints fans?
Of course we had to hang it in the window of the shop...Because we're lighting up the way to a big win for our Saints!!
So many of our neighbors have put out the Black and Gold in support of our team.
Here's what jewelry designer Mignon Faget's shop looks like these days.
Peggy Stafford had this gorgeous tile mural made to decorate the front of her fabulous Stafford Tile and Stone.
Katy Beh flies the flags of the Who Dat nation at her jewelry shop.
Even Our Lady of Good Counsel church can't help but display its team "spirit"!
Julie Ponze, our Sales Director has made dressing "Who Dat" a fashion statement.
I'm "wearing" the next chandelier we came up with. It's black crystal with gilded fleur de lis and gold crystals and some Saints fleur de lis thrown in for fun.
It seems that all we can do in New Orleans this week is eat,
(there's Mary with a "Saints in the Superbowl" cake.
drink and party till it's all over.
This photo from nola.com shows that Who Dat's know how to party New Orleans Style.
We will be closed on Monday as a recovery day because partying will be epic! I hear many businesses will do the same.
There will be a day of rest in the Who Dat Nation because New Orleanians will be celebrating all night long, and we're so proud of our team!
No city loves their football team more than we do!
Geaux Saints!
14 comments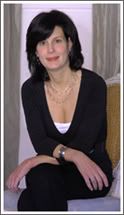 I am the owner of Julie Neill Designs in New Orleans where we create beautiful custom lighting. This blog is my love letter to the unique people, places and happenings which make New Orleans the amazing place it is.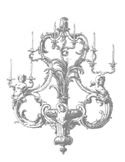 Please visit my website to learn more about my lighting and our fabulous shop on Magazine Street.

www.julieneill.com

My Blog List
Artist Jennifer Moses...

-

Several months ago I shared this image on Instagram. The photograph shows one of our walls in our living room. I received several inquiries about this sere...

5 hours ago

New Inventory at VW Home

-

@VWHome has just received new inventory from #thecornersoftheworld. Shop our showroom today! www.vwhome.com VW Home 333 West 39th St., 10th Floor New York,...

11 hours ago

New House Diary: Floor It

-

By the time you read this, I should be back into my new house because yesterday was moving day! It's been so much fun to watch the last few details get nai...

17 hours ago

FOLLIES: PAVILION DE LAC MARTIN

-

* Many years ago, I had lunch with a friend who was redecorating her house. She had a beautiful English Country Manor style home and she was selling eve...

1 day ago

What's Up This Weekend

-

A lot of my Baltimore area readers chide me for posting after events because they're interested in taking part. So in the interest of helping you pre-plan yo...

1 day ago

Why Not . . . Savor Life?

-

From the infancy of TSLL back in 2009, the premise of living simply luxuriously has always been about appreciating the powerful joy in the everyday momen...

1 day ago

The Southeastern Designer Showhouse and Gardens

-

You haven't heard from me in a while because life has been taking me away from blogging. By life, I mean work, illness, and a flooded kitchen. As they ...

2 days ago

Beauty and Seduction: New York photographer Paulette Tavormina creates ravishingly beautiful images of fruit, flowers, hidden creatures and memento mori with her new book, 'Seizing Beauty' just published by The Monacelli Press

-

*Paulette Tavormina's inspiration: The formally composed, poetic, and lavish imaginings of sixteenth- and seventeenth- century Dutch and Flemish, Italian ...

3 days ago

Monday Fun

-

I love to see a room with some fun, unexpected elements. Bold, unique art is a good way to make a space pop. Interesting color combinations and light fixtu...

1 week ago

Sneak peek: the Atlanta Homes & Lifestyles 2016 Southeastern Showhouse

-

I was able to get a sneak peek of the the much anticipated Atlanta Homes & Lifestyles Southeastern Showhouse, and it is truly amazing. Many of the most talen...

1 week ago

Avril in Paris... Every day a NEW posting...

-

I LOVE PARIS... I LOVED WRITING... A romance set in Paris!!!

4 weeks ago

Easter gift guide

-

If you're anything like me Amazon Prime rescues you from a late night run to Target right before every holiday. I've put together a few Easter gift idea...

1 month ago

Chapel Hill Part 2- Heart of the Home

-

The heart of this home like so many homes is the kitchen and surrounding rooms. In this home designed by Dixon Kirby we (AK and myself) designed the inter...

1 month ago

Flower Show

-

[From Alexander McQueen's spring/summer 2016 campaign photographed by David Sims; model Natalie Westling] Beguiled by Sarah Burton's use of florals in h...

2 months ago

Nicole Barstool | Custom Furniture Design Vancouver

-

Our custom designed "Nicole Barstool' shown in embossed leather with solid oak legs and a stainless steel foot rest. ...

3 months ago

Trik OVPN Tsel 16 Desember 2015 Android

-

[image: Trik OVPN Tsel 16 Desember 2015 Android] Hello selamat datang di website kami, Jika Anda sedang mencari *Config Open VPN Gratis Telkomsel 15 Desembe...

4 months ago

Rustic farmhouse in grey...

-

It really feels like fall here finally and I can just imagine what a wonderful gift it would be to spend this season in a beautiful home like this. T...

1 year ago

Justa Decor Birthday Quiz!

-

WHOOT! It's that time again…the best day of the year! It's the Thrifty Justa Decor Girls' birthday! ;) If you are totally confused – today is my birthday. A...

1 year ago

Foodie Friday

-

*Hummus* One of my 'bff's' is a lovely Lebanese gal who is *ONE* fantastic cook. I asked her recently for her hummus recipe and like many good cooks she h...

2 years ago

Tuesday Tip

-

You can never have enough seating! So why not make it portable, flexible and a little thrifty? One of 2 benches in the client's foyer. This is exactl...

2 years ago

Kenneth Brown Came for a Visit!!

-

Last week, we were very excited to welcome the unparalleled Kenneth Brown to our shop! Here he is with me and Jennifer Uddo who is part of our Interior De...

3 years ago

Anna, ANNA, Anna!

-

Introducing you to my amazing friend, wife, mama of 3, artist & seriously cool girl! I love her art as much as her spirit. Anna has been painting & creat...

3 years ago

Mota-Scoota Time!

-

Here's the deal. We're getting a scooter. Namely, the scooter below. My first thought: "YEZZZZZZZ!" My second thought "Ummm, I'm going to really have to...

4 years ago

Are you pinterested?

-

Pinterest. Wow, it is addictive. Like, scary addictive. Are you pinning yet? If you are, let me know, and I will follow you. Follow me here. Don't...

4 years ago

Absence makes the heart grow fonder...

-

Where have I been? Everywhere but here lately. There was a temporary shift in priorities and am now returning to my passions, including interior design. Ther...

5 years ago

NOLA Books

Labels
Acadiana Symphony Decorator Showhouse
All Things Bright and Beautiful
Ann Dupuy
Arthur Roger Gallery
Belle Grove
bon bon chandelier
chandelier giveaway
Chretien Point
Cole Pratt Gallery
Costumes
cote de texas
Craig Henry
Creole Houses
Creole Thrift
elizabeth chandelier
Farrington Smith Gallery
Faulkner House
fifi laughlin
Flavor Paper
Gallery Bienvenu
George Dureau
Gerrie Bremermann
Ghosts Along the Mississippi
Gogo Borgerding
handpainted furniture
Hazelnut
Henri Schindler
ingrid chandelier
ingrid lantern
Jennifer Shaw.
Jonathan Ferrara Gallery
Jonathan Shaw
Julie Neill
Julie Neill Designs Custom Lighting
Julie Neill Gallery
Karyl Pierce Paxton
Labatut House
Lafayette
Leontine Linens
Louisiana Homes and Gardens
Madeleine Castaing
Madewood
Mardi Gras
Mardi Gras Decorations
Mardi Gras Treasures
McLain Homes
Michelle Rosato Tullis
New Orleans Elegance and Decadence
New Orleans Homes and Lifestyles
New Orleans Museum of Art
New Orleans Style
Oak
Oak Alley
Ogden Museum
Parades
Paul Gruer
Peter Marino
plastered chandelier
Rex
Rosemary James
Soren Christensen Gallery
Southern Accents
Stylecourt
Swamp Palazzo
the love list
The Times Picayune
winters chandelier
Woodlawn Plantation

Blog Archive

Press Clippings