As everyone knows, the city of New Orleans is in the deepest throes of the Saints going to the Superbowl! There is nowhere that this is more true than at Julie Neill Designs! We can barely contain ourselves, wearing our black and gold garb, sporting our Who Dat t-shirts, and talking about nothing else. This morning we took time before going to the studio to have a "WhoDat" breakfast at Slim Goodies, a wonderful diner down the street from our shop, which has been painted with the
Black and Gold and emblazoned with "Go Saints"  painted on their front window.
Caught up as we are in the Saints excitement, we couldn't help but coming up with a couple of chandeliers dedicated to our team! We're gonna light their way to winning the Superbowl!
The first one we made was all New Orleans, and all out! It has a crown of fleur de lis, and a heaping of Saints beads with the black and  gold fleur de lis as well as some pearls and crystal  strands thrown in.
We created it in true Who Dat style, with nothing held back and an exuberant appreciation for the black and gold, it's all -out New Orleans fun.
Mary and Jennifer, the two biggest Who Dats in our group are so proud of their handiwork! Aren't they the cutest Saints fans?
Of course we had to hang it in the window of the shop...Because we're lighting up the way to a big win for our Saints!!
So many of our neighbors have put out the Black and Gold in support of our team.
Here's what jewelry designer Mignon Faget's shop looks like these days.
Peggy Stafford had this gorgeous tile mural made to decorate the front of her fabulous Stafford Tile and Stone.
Katy Beh flies the flags of the Who Dat nation at her jewelry shop.
Even Our Lady of Good Counsel church can't help but display its team "spirit"!
Julie Ponze, our Sales Director has made dressing "Who Dat" a fashion statement.
I'm "wearing" the next chandelier we came up with. It's black crystal with gilded fleur de lis and gold crystals and some Saints fleur de lis thrown in for fun.
It seems that all we can do in New Orleans this week is eat,
(there's Mary with a "Saints in the Superbowl" cake.
drink and party till it's all over.
This photo from nola.com shows that Who Dat's know how to party New Orleans Style.
We will be closed on Monday as a recovery day because partying will be epic! I hear many businesses will do the same.
There will be a day of rest in the Who Dat Nation because New Orleanians will be celebrating all night long, and we're so proud of our team!
No city loves their football team more than we do!
Geaux Saints!
14 comments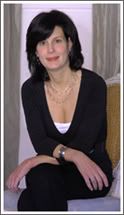 I am the owner of Julie Neill Designs in New Orleans where we create beautiful custom lighting. This blog is my love letter to the unique people, places and happenings which make New Orleans the amazing place it is.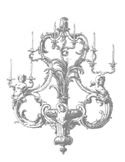 Please visit my website to learn more about my lighting and our fabulous shop on Magazine Street.

www.julieneill.com

My Blog List
Save the Date

-

As you might know, I occasionally give lectures and talks, and I've just scheduled my next one for October 25th. The talk is called "200 Years of History on ...

4 hours ago

What Do Michael Bloomberg, Victoria Press, and George Eliot Have in Common?

-

Over the weekend, I read a *New York Times* article about the Cheyne Walk mansion that former New York mayor Michael Bloomberg recently purchased for £16...

20 hours ago

John Saladino–Part Two

-

After doing a bit more research – this is an update to the previous story about Ellen and Portia and the Saladino Villa, along with some history about...

21 hours ago

Why Not . . . Design a Happy Life?

-

"You will be the happiest you can be when you allocate your attention as best as you can." -Dr. Paul Dolan, author or Happiness by Design The Simple Soph...

23 hours ago

"Learning to See" Design Seminar Takeaway

-

This year's "Learning to See" Design Seminar at The Glasshouse in New York City was a success! I was thrilled to learn so much about each designer concerns...

3 days ago

Art Installation by Patricia Gray in Vancouver Luxury Vacation Home

-

We have just finished an Interior Design installation for our clients' vacation home here in Vancouver. There is a piece of my art hanging in their stylish...

4 days ago

Tobi TV: Series of Art

-

Hanging a series of art is a great way to fill a large wall or to add interest to a room. I love to use several coordinating pieces together, or even one l...

6 days ago

Exquisite New Design: Introducing Madeline Weinrib's Glorious New Outdoor Fabric Collection

-

*This weatherproof line is happy news for stylish garden lovers, designers, yachting fans, and for their terraces and pool pavilions and beach-houses an...

1 week ago

LCI & Better Homes and Gardens, August 2015

-

I am thrilled that Better Homes and Gardens magazine has published one of our Charlotte projects in their August subscriber issue. If you aren't a subscrib...

1 week ago

summer gardening at patina farm...

-

Only six months have passed since we first built our potager. I remember thinking that it would be years until it looked grown in... boy was I wrong! The s...

4 weeks ago

Summer Fare

-

Throughout the summer I'll continue using Instagram and Tumblr to share book and exhibition news, as well as textile finds. But I'm quickly popping in he...

2 months ago

Finally finishing the living room decor

-

It's hard to believe we have been in our "new" house for three and a half years now! We have slowly but surely worked on the décor since we moved in, with a ...

2 months ago

ENJOY a Fifi Flowers book...

-

Glamorous Cities... Strong Men... Smart Beautiful Women... *A Window to Love * * http://www.amazon.com/dp/B00EG0CXQ4* Melissa Bennette, a young beautiful...

3 months ago

Rustic farmhouse in grey...

-

It really feels like fall here finally and I can just imagine what a wonderful gift it would be to spend this season in a beautiful home like this. T...

9 months ago

Justa Decor Birthday Quiz!

-

WHOOT! It's that time again…the best day of the year! It's the Thrifty Justa Decor Girls' birthday! ;) If you are totally confused – today is my birthday. A...

9 months ago

Foodie Friday

-

*Hummus* One of my 'bff's' is a lovely Lebanese gal who is *ONE* fantastic cook. I asked her recently for her hummus recipe and like many good cooks she h...

1 year ago

Tuesday Tip

-

You can never have enough seating! So why not make it portable, flexible and a little thrifty? One of 2 benches in the client's foyer. This is exactl...

1 year ago

lately

-

Clearly I'm having a hard time blogging. Lots going on around here. I decided to renovate and add on to our house while very pregnant, which I would not ...

2 years ago

Kenneth Brown Came for a Visit!!

-

Last week, we were very excited to welcome the unparalleled Kenneth Brown to our shop! Here he is with me and Jennifer Uddo who is part of our Interior De...

2 years ago

Anna, ANNA, Anna!

-

Introducing you to my amazing friend, wife, mama of 3, artist & seriously cool girl! I love her art as much as her spirit. Anna has been painting & creat...

3 years ago

Mota-Scoota Time!

-

Here's the deal. We're getting a scooter. Namely, the scooter below. My first thought: "YEZZZZZZZ!" My second thought "Ummm, I'm going to really have ...

3 years ago

NEW BLOG!

-

HI EVERYONE! I GOT A NEW (EASIER TO USE FROM MY IPHONE! ) BLOG. PLEASE CLICK HERE TO GET TO THE NEW SITE AND CHECK IT OUT. THEBIGEASYLIFE.AMANDATALLEY.COM

4 years ago

Are you pinterested?

-

Pinterest. Wow, it is addictive. Like, scary addictive. Are you pinning yet? If you are, let me know, and I will follow you. Follow me here. Don't...

4 years ago

Absence makes the heart grow fonder...

-

Where have I been? Everywhere but here lately. There was a temporary shift in priorities and am now returning to my passions, including interior design. Ther...

4 years ago

NOLA Books

Labels
Acadiana Symphony Decorator Showhouse
All Things Bright and Beautiful
Ann Dupuy
Arthur Roger Gallery
Belle Grove
bon bon chandelier
chandelier giveaway
Chretien Point
Cole Pratt Gallery
Costumes
cote de texas
Craig Henry
Creole Houses
Creole Thrift
elizabeth chandelier
Farrington Smith Gallery
Faulkner House
fifi laughlin
Flavor Paper
Gallery Bienvenu
George Dureau
Gerrie Bremermann
Ghosts Along the Mississippi
Gogo Borgerding
handpainted furniture
Hazelnut
Henri Schindler
ingrid chandelier
ingrid lantern
Jennifer Shaw.
Jonathan Ferrara Gallery
Jonathan Shaw
Julie Neill
Julie Neill Designs Custom Lighting
Julie Neill Gallery
Karyl Pierce Paxton
Labatut House
Lafayette
Leontine Linens
Louisiana Homes and Gardens
Madeleine Castaing
Madewood
Mardi Gras
Mardi Gras Decorations
Mardi Gras Treasures
McLain Homes
Michelle Rosato Tullis
New Orleans Elegance and Decadence
New Orleans Homes and Lifestyles
New Orleans Museum of Art
New Orleans Style
Oak
Oak Alley
Ogden Museum
Parades
Paul Gruer
Peter Marino
plastered chandelier
Rex
Rosemary James
Soren Christensen Gallery
Southern Accents
Stylecourt
Swamp Palazzo
the love list
The Times Picayune
winters chandelier
Woodlawn Plantation

Blog Archive

Press Clippings