Liz Bordes in her beautiful home, which she and her husband, Lance completely renovated and decorated themselves, on the cover of New Orleans Homes and Lifestyles Magazine
In the very surreal days of the city's repopulating following the evacuation after Hurricane Katrina, a truly amazing couple found their way into my shop. That couple was Lance and Liz Bordes. I was struck immediately by their hopeful outlook, by their high level of energy, by their outgoing, story telling, laughter loving, friendship forming ways. These two people were very obviously in love with each other and with life. They were a dose of delight during a very tenuous time.
They came into my shop looking for a special chandelier for the entrance in the house they were renovating. It was not a typical high ceilinged uptown house, in fact the ceilings were pretty low, and Lance and Liz were looking for something to be custom made that would be fabulous and welcoming and would set the tone for the house, but it had to be pretty short to accomodate the low ceiling in that space. I agreed to do some sketches for them and call them in a few days.
Well, the very next day, they came back in to see me. They said that although they had already purchased a chandelier for their dining room, that they wanted one of my pieces and had decided to use the other one somewhere else in the house.
After looking at some of the samples that were in the shop at the time, and considering their options for having another custom piece made, Lance pointed to a chandelier that we had just hung up after completing it as a custom piece for another client. "Baby," he said to Liz, "this one's speaking to me."
"Then, Baby, that's the one we'll get."
From then on, Lance and Liz have been one of my favorite couples to work with.
Here's what I came up with for the Entry Not too tall but still fabulous, and of course, it's named Elizabeth
Elizabeth Close up This is the "Hello Moment" Lance and Liz were looking for.
The talented couple in their sitting room with their beloved cat, Baby Oatmeal. The painting is by Aaron Collier from Cole Pratt Gallery.
A corner of the Entry with the inevitable french chair adds a welcoming presence to this inviting space
Baby, this Dining Room speaks to me. The fabulous chandelier was chosen by Liz and Lance to light up their hip, casual entertaining style. The crowns at the top and bottom of the fixture remind guests that they're being entertained royally by the king and queen of style and decor.
The Master Bedroom is a study in cool, sophisticated glamour. Crisp whites combined with robin's egg blue and chocolate brown provide a an atmosphere of calm. Jonathan Adler headboard and benches are from Hazelnut and the bed linens are from my friend, Jane Scott Hodges' Leontine Linens. The graphic brown and blue rug by Angela Adams gives the room its edge.
Lance designed and built the Hollywood vanity as a surprise for Liz.
Liz and Lance Bordes are truly a special couple. An excerpt from the article:
A tour through the Bordes' home reveals that this dream house is as much about their life together as it is about the perfect interplay of its carefully considered parts. Displayed thoughout the house are various items, including an antique radio and pieces of Fiestaware, found in the houses that the couple has renovated. There are also family items like the Japanese goddess handed down from an aunt, mementos like the plate invitation from the couples' 2004 wedding, and an antique Navajo prayer pot used during the ceremony.
The Bordes home is beautiful because it reflects the couple who designed it and reside in it. Congratulations, Lance and Liz!
Labels:
Cole Pratt Gallery
,
Hazelnut
,
Leontine Linens
,
New Orleans Homes and Lifestyles
|
21 comments
|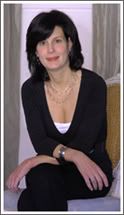 I am the owner of Julie Neill Designs in New Orleans where we create beautiful custom lighting. This blog is my love letter to the unique people, places and happenings which make New Orleans the amazing place it is.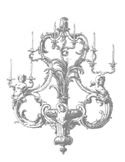 Please visit my website to learn more about my lighting and our fabulous shop on Magazine Street.

www.julieneill.com

My Blog List
What Is That Color? Sea and Sky

-

I loved designing this pool house for my clients – it's a fun space to hang out when they're waiting for a passing shower, or to have a quick bite before h...

2 hours ago

This & That: August 26, 2016

-

Book —The Invoice by Jonas Karlsson A lovely novel set in Stockholm intended to remind us of how little things enjoyed in our everydays have a very power...

5 hours ago

A Look At Courtnay Elias of Creative Tonic

-

*[image: image]* *A few weeks ago I showed a house designed by Courtnay Tartt Elias of Creative Tonic. Courtnay is a very in-demand interior design...

1 day ago

Rockstar-Yoga-Guru meets Corporate-Girl... will she remember?

-

Things Willow says while drunk... "Yum!" She moved right into my personal space. Lips so close to my face. "I could rock your corporate world. Handle rem...

1 day ago

Instagram: Late August Edition(!)

-

How is it possible that it's late August already? This summer has flown by, mainly because it's been so busy. But it's never too busy to snap some pictures...

2 days ago

Jeweler I Love: Pamela Love

-

*I've been watching the evolution and exploration of Pamela Love's jewelry designs since she founded her company in 2007 in Manhattan. Her first handcra...

3 days ago

That Was Entertaining

-

As you well know, vintage magazines are my one of my biggest indulgences. Copies of *House Beautiful* from the 1930s? Divine! Late Sixties issues of ...

1 week ago

Have you visited the new Tracery?

-

Hi Friends! Happy 1st day of summer! We are settling in quite well at our new space in Inlet Beach (Just around the corner from Rosemary) and we hope you'v...

2 months ago

LCI Summer Likes

-

1 – ASOS Sandals // 2 – Zimmermann Bikini // 3 – Mar y Sol Tote 4 – Oscar de la Renta Earrings // 5 – Kate Spade Espadrilles 6 – Matouk Beach Tow...

3 months ago

Sneak peek: the Atlanta Homes & Lifestyles 2016 Southeastern Showhouse

-

I was able to get a sneak peek of the the much anticipated Atlanta Homes & Lifestyles Southeastern Showhouse, and it is truly amazing. Many of the most tal...

4 months ago

Easter gift guide

-

If you're anything like me Amazon Prime rescues you from a late night run to Target right before every holiday. I've put together a few Easter gift idea...

5 months ago

Flower Show

-

[From Alexander McQueen's spring/summer 2016 campaign photographed by David Sims; model Natalie Westling] Beguiled by Sarah Burton's use of florals in h...

6 months ago

Nicole Barstool | Custom Furniture Design Vancouver

-

Our custom designed "Nicole Barstool' shown in embossed leather with solid oak legs and a stainless steel foot rest. ...

7 months ago

Trik OVPN Tsel 16 Desember 2015 Android

-

[image: Trik OVPN Tsel 16 Desember 2015 Android] Hello selamat datang di website kami, Jika Anda sedang mencari *Config Open VPN Gratis Telkomsel 15 Desembe...

8 months ago

Rustic farmhouse in grey...

-

It really feels like fall here finally and I can just imagine what a wonderful gift it would be to spend this season in a beautiful home like this. T...

1 year ago

Justa Decor Birthday Quiz!

-

WHOOT! It's that time again…the best day of the year! It's the Thrifty Justa Decor Girls' birthday! ;) If you are totally confused – today is my birthday. ...

1 year ago

Foodie Friday

-

*Hummus* One of my 'bff's' is a lovely Lebanese gal who is *ONE* fantastic cook. I asked her recently for her hummus recipe and like many good cooks she h...

2 years ago

Tuesday Tip

-

You can never have enough seating! So why not make it portable, flexible and a little thrifty? One of 2 benches in the client's foyer. This is exactl...

2 years ago

Kenneth Brown Came for a Visit!!

-

Last week, we were very excited to welcome the unparalleled Kenneth Brown to our shop! Here he is with me and Jennifer Uddo who is part of our Interior De...

4 years ago

Anna, ANNA, Anna!

-

Introducing you to my amazing friend, wife, mama of 3, artist & seriously cool girl! I love her art as much as her spirit. Anna has been painting & creat...

4 years ago

Mota-Scoota Time!

-

Here's the deal. We're getting a scooter. Namely, the scooter below. My first thought: "YEZZZZZZZ!" My second thought "Ummm, I'm going to really have to...

4 years ago

Are you pinterested?

-

Pinterest. Wow, it is addictive. Like, scary addictive. Are you pinning yet? If you are, let me know, and I will follow you. Follow me here. Don't...

5 years ago

Absence makes the heart grow fonder...

-

Where have I been? Everywhere but here lately. There was a temporary shift in priorities and am now returning to my passions, including interior design. Th...

5 years ago

NOLA Books

Labels
Acadiana Symphony Decorator Showhouse
All Things Bright and Beautiful
Ann Dupuy
Arthur Roger Gallery
Belle Grove
bon bon chandelier
chandelier giveaway
Chretien Point
Cole Pratt Gallery
Costumes
cote de texas
Craig Henry
Creole Houses
Creole Thrift
elizabeth chandelier
Farrington Smith Gallery
Faulkner House
fifi laughlin
Flavor Paper
Gallery Bienvenu
George Dureau
Gerrie Bremermann
Ghosts Along the Mississippi
Gogo Borgerding
handpainted furniture
Hazelnut
Henri Schindler
ingrid chandelier
ingrid lantern
Jennifer Shaw.
Jonathan Ferrara Gallery
Jonathan Shaw
Julie Neill
Julie Neill Designs Custom Lighting
Julie Neill Gallery
Karyl Pierce Paxton
Labatut House
Lafayette
Leontine Linens
Louisiana Homes and Gardens
Madeleine Castaing
Madewood
Mardi Gras
Mardi Gras Decorations
Mardi Gras Treasures
McLain Homes
Michelle Rosato Tullis
New Orleans Elegance and Decadence
New Orleans Homes and Lifestyles
New Orleans Museum of Art
New Orleans Style
Oak
Oak Alley
Ogden Museum
Parades
Paul Gruer
Peter Marino
plastered chandelier
Rex
Rosemary James
Soren Christensen Gallery
Southern Accents
Stylecourt
Swamp Palazzo
the love list
The Times Picayune
winters chandelier
Woodlawn Plantation

Blog Archive

Press Clippings