While writing my recent post on the "Swamp Palazzo" style of decoration which I feel is the quintessential New Orleans look, I decided to ask Rosemary James, the inventor of this term for an interview. Although we have lived and worked in the same city for many years, I have never had the good fortune to meet her, but I hope to soon.
I am so glad I decided to call her, because she graciously agreed to answer some questions which provide a personal history of the multi-talented and accomplished woman who is a writer, designer, journalist, and cultural advocate for the city.
What follows is an excerpt from our interview:
Tell us about your book, "My New Orleans:Ballads to the Big Easy by her Sons, Daughters, and Lovers."
My New Orleans came out of the Pirate's Alley Faulkner Society, a non-profit organization my husband and I co-founded after we purchased and renovated the house where William Faulkner wrote his first novel, 624 Pirate's Alley.
Faulkner House Bookstore on Pirate's Alley
The mission of the society is to help talented writers improve their work and get it published and to provide entertaining and enlightening programming for the general public. In helping writers over the years, I have been dealing with some of the best literary agents and editors in the country, one of whom is Michael Murphy, a native of Detroit who adores New Orleans...A few days after Katrina, Michael tracked me down in Charleston, SC (my home town and another Swamp Palazzo city), where my husband and I evacuated (we have a Swamp Palazzo flat I renovated and decorated there). Michael posed the idea of a book about New Orleans to benefit writers. If I would pull it together, he would sell it. I agreed to do the book and within days he had sold the book to Simon and Schuster/Touchstone.
A love song to our city, edited by Rosemary James.
Simon and Schuster agreed to give a portion of the proceeds to writers relief fund of PEN and the Faulkner Society benefited from my share of the proceeds. We all agreed that we did not want to do a "storm" book but, instead, a book about the things which make New Orleans special. The only hitch was that I had to get the book done in 30 days. The most difficult thing about it was tracking down people I wanted to include. As you know, people evacuated and finding out where was no easy matter. There were many people I wish I could have included in the book, such as Allan Toussaint, but I was unable to contact them within the time constraints. I think it turned out well, a sort of "thirty-day wonder."
How did you come up with the term "Swamp Palazzo?"
When the Faulkner House came on the market, we decided to buy it, as my husband, an attorney, wanted to operate a bookstore when he retired and we could think of no more appropriate place for a bookstore than in the building where Faulkner wrote his first novel, Soldiers' Pay.
Interior of Faulkner House Books
We won lots of awards for the renovation of the Faulkner House, begun in late 1988 and completed in 1990, and the house has been featured in numerous national magazines and design magazines. I started my design business in 1988 with Faulkner House as my first project. For some years I rented space at 632 Pirate's Alley (second and third floors) for the business, sharing space with other artisans. The second floor was decorated as an apartment, which we used to meet and entertain clients.
A view of the library in Rosemary James's house showing her love for french antiques. The chaise longue covered in an animal print, maybe influenced by her admiration for Madeleine Castaing
I first came up with the concept of "Swamp Palazzo" in the design of both Pirate's Alley establishments. I did furniture, lighting, accessories along that theme in concert with other artisans. The concept first appeared in print in a story for Southern Accents, in which I described the style as one in which layers of patina are all important.
From the Southern Accents article, the Swamp Palazzo style embraces patinaed walls, luxurious draperies simply designed, and extensive use of French antiquities.
In a New York Times Magazine story by Julie Iovine, I was asked how I would describe my style. That story appeared in 1996 and opens with the line: "Thirty years after moving from staid Charleston, Rosemary James still revels in the city's mildewed grandeur."
This is a house I was working on at the time I first read about "Swamp Palazzo" style and I purposely left the distressed stucco,even enhancing its aged look a bit, only adding to it with Pompeii inspired stencilling, reinforcing the "mildewed grandeur" of the architecture.
The story goes on to say that the formalities typical of the South (swags at the windows and parlors full of Chippendale furniture) are "distorted in a town where masquerade confronts the tropical swelter...Faux finishes, saturated color and elaborate ornamentation are the essence of New Orleans style, to which James, an interior designer, has brought her own sense of exaggerated elegance, for a look she calls Swamp Palazzo."
From Southern Accents, the caption reads," A mirror in the foyer allows actors in the living theater that is New Orleans to assess themselves before making entrances. Neutral colors and contemporary accessories are designer Gerrie Bremermann's trademarks."
The story ends with the line: "Fortunately, Swamp Palazzo is a very forgiving style, indifferent to the effects of sun and age on moire draperies and taffeta slipcovers. Time only renders it all the more splendid."
In Susan Sully's New Orleans Style, Rosemary's airy dining room, which overlooks the courtyard. The antique mirrored doors conceal storage for linens and tableware.
I would still describe my style as Swamp Palazzo: a combination of both vivid and understated colors for both walls and textiles, natural patina where possible or with the help of a good decorative painter, antique Continental lighting or original new lighting compatible with Continental antiques, good Continental antiques where possible mixed with some quirky contemporary touches, silk curtains sans swags and tails.
In Southern Accents, designers Alix Rico and Patricia Brinson hang voluptuous bronze silk drapes which puddle onto a handpainted floor. The silver leaf chair by Mario Villa is a lighthearted nod to the classical. A contemporary religious article atop antique books is so very New Orleans.
None of the floral chintzes beloved by the English, which go so well with English furniture. Patterns limited mostly to stripes and Fortuny style, along with some toiles in bedrooms or breakfast rooms. At least one dynamite accessory, such as an antique folding screen or a painting or a fabulous antique mirror in every room, along with hand-knotted antique rugs.
What is your most treasured possession?
Generally speaking I do not get too attached to things, as I like change. If a client admires a piece of mine, for instance, I usually have no hesitation in selling it to the client. However, there are certain accessories which I love, including most especially a late 18th century large trumeau mirror with a hand-carved figure depicting "The Rape of Europa", now in my Charleston flat; a 19th century iron fireback also depicting the "Rape of Europa", which I have mounted permanently in the brick wall of my tiny courtyard at 624 Pirate's Alley. If and when we give up this house, I plan to have a plaster artist make a casting from it and render it in plaster for me. Other prized possessions are an 18th century French boiserie overdoor ornament of classical figures executed in plaster; a period French Empire mirror; and my collection of furnishings with putto elements. These include a 19th century English screen (yes, English, a bit too large for my French furnishings and the tiny rooms of my house but I loved it for the putti motifs);
Rosemary's Salon, with the tooled leather screen with frolicking putti, one of the designer's treasured possessions. And for Cote de Texas, a skirted table and french daybed. Check out the leopard upholstered bench.
a 19th century handcarved wooden chandelier with a putto riding each arm of the chandelier (this piece inspired several lighting fixtures of my own design for a special project);
Rosemary's early 19th century Italian carved wood Renaissance-revival chandelier, another of her prized possessions, shown in The Chandelier through the Centuries.
a 19th century oil of frolicking putti; a 19th century silver repousse cannister with putti motifs; a similar 19th century silver water pitcher;
The bar, which sits just outside the dining room at Faulkner House.
a small, French bouillot lamp with a tole shade painted in putti motifs; a pair of 19th century French vases with putti motifs; an early 19th century trumeau mirror with a handcarved figure of a devilish putto holding a French noble's head. You get the drift! All of these pieces are great elements for the Swamp Palazzo style!
What originally brought you to New Orleans and how did you fall in love with this place?
I came to New Orleans and went to work for the New Orleans States-Item on New Year's Day, 1964. I had travelled to New Orleans in late November to visit friends in graduate school here. My flight to the city was two days after the Kennedy Assassination and as the plane circled for landing people were talking about the President's murder and the fact that Lee Harvey Oswald had lived in New Orleans. I had the passing thought that "This was a place where things happen, dramatic things."
I was preoccupied with the birds eye view of the landscape, however. It is only when you are high above the city that you realized that its location is precarious, a tiny toehold in a big swamp, surrounded by water.
I was attracted to the voluptuous quality of the city: it's weather extremes, for instance. When I landed in New Orleans, the temperature was 82 degrees; I checked in at the Hotel Monteleone and walked down the street to Brennan's to have lunch with my friends.
From their website, the dramatically glamorous facade of the Hotel Montleone where Rosemary stayed after arriving in New Orleans in 1964.
During the three-hour luncheon, a blue norther moved in, with the kind of sound and light show that only Zeus can create, accompanied by a rainfall that had to be at least five inches in the space of an hour. The temperature dropped 40 degrees while I was having lunch.
from the dpc prints website, Rainswept Royal Street - New Orleans by Sia Yambasu
Walking down Royal Street, I was enchanted by the incredible array of antique jewelry on display in the fine antiquarian establishments. I remember saying to a companion, "There must have been a lot of money among the Creoles of New Orleans." My friend replied, "Yes, and a lot of love for their women."
Opulent jewelry from Keil's Antiques on Royal Street. The Creole tradition of over-the-top elegance and decoration is reflected in these pieces.
I had been accustomed to the fine antique shops of Charleston and their windows and windows of good English and American Federal furniture. My association with Continental furnishings had been limited at that time to one short trip to France. My love affair with French furnishings began on that first stroll down Royal Street.
Louis XVI chairs, which New Orleanians are so fond of from French Antique Shop on Royal Street
It was on Royal Street that Rosemary first fell in love with the look of French Antiques, a look which became a signature component of her decorating style
Antiquing on Royal Street in the French Style.
The architecture had instant appeal to me as well. I spent most of my childhood in Panama and New Orleans in the early 60s had the look of old Panama City, another important Creole city of ethnic and architectural diversity. I felt at home immediately.
Who are your greatest design influences?
My biggest design influence? Marie Antoinette and her husband Louis XVI, whose design style was a return to the classic lines of the important classical cultures of Greece and Italy and because of their personal appeal, their redecorating resulted in a design revolution in Europe, including Russia; and Napoleon Buonaparte. No other person in history has had such an important impact on the design industry.
The library at Faulkner House with a Directoire desk with inlay and bronze ormulu decoration. The iron chair with neoclassic crossed arrow motif.
He realized its value to the French economy and was continually exploring new design ideas, as a result of his travels in the lands he conquered, and having these new influences executed in furnishings and textiles, as he realized that he and Josephine would inspire others to redecorate as well. Although I also like the frivolity of the Louis XV period, especially for bedrooms and family/breakfast rooms, clean classical lines appeal to me most.
I am particularly enamoured with the lines and colors of Pompeian furnishings and the similar lines of ancient Italian cultures. I don't hesitate to mix periods as long as the scale is compatible. The problem with mixing new major pieces with antiques is that often the scale is not compatible. Locally, the designers I most admire are Gerri Bremerman,
Gerrie Bremermann's signature style: French chairs upholstered in checks, trumeau mirror, dramatic carved gilt sconce, fabulous crystal chandelier, pillows made from antique textiles,putti lamp, antique books, ivory colored walls,and simply gorgeous silk drapes.
and Ann Dupuy
Another Southern Accents article by Rosemary James entitled "Deep South Sexy" showing the work of Ann Holden and Ann Dupuy. I have always been crazy about these curtains, and yet again, Peak of Chic notice the animal print on the french chairs!
nationally, Peter Marino.
The simple elegance of a bedroom by Peter Marino.
Designers from the past: Madeleine Castaing, France.
In this room by Madeleine Castaing, one can easily see her influence in Rosemary James's work. I especially love the aqua walls, the cameo medallion and the acanthus frieze.
Many thanks to Rosemary James for this inspiration and for taking the time to so eloquently address the questions I had for you.
Labels:
Ann Dupuy
,
Faulkner House
,
Gerrie Bremermann
,
Madeleine Castaing
,
Peter Marino
,
Rosemary James
,
Swamp Palazzo
|
23 comments
|
I became an admirer of New Orleans writer and interior designer Rosemary James about twenty years ago after reading an article in Southern Accents in which she described our city's overriding decorating style as "Swamp Palazzo." In my opinion, this summed up in two words all that New Orleans style entails. In fact,the title of my blog, Bayou Contessa is a nod to this term. Although the article was written twenty years ago, it is absolutely as right on today as it was then. Could it be that New Orleans' Swamp Palazzo style is the ultimate in timelessness?
For Rosemary James, New Orleans style, or "Swamp Palazzo" is one of exaggerated elegance, in which southern formality is tempered by life in this tropical climate. It's a style which is both theatrical and relaxed, which boasts of simple curtains with unusual details, antique textiles joined with new fabrics on a single piece of furniture, and aged unstained cypress floors conditioned with natural beeswax.
Nowhere is this style more apparent than in the home of Dr. Quinn Peeper, for whom Ms. James was the designer. This is the third project she has done for Dr. Peeper and it's featured in this month's issue of Louisiana Homes and Gardens.
In James's opinion, "New Orlenians are event-motivated. They arrange their lives around the plentiful, important social gatherings of calendars for both Carnival and cafe society. They live to be entertained and to entertain." The entry foyer of Dr. Peeper's home is filled with french antiques and a grand piano. One of New Orleans' celebrated citizens, Dr. Peeper is both a physician and a concert pianist who will be performing at Carnegie Hall in March.
Dr. Peeper's new house is a 1903 mansion believed to have been designed by the famous New Orleans architect Thomas Sully. The dining room evidences the Swamp Palazzo tendency toward luxurious texture and hints of bronze within a monochromatic color scheme. The gilded crown molding and antique coastal landscape paintings add to the timeless appeal of this room. "When the house is lit for a dinner party, the gold leaf gives everything a warm glow," says Peeper.
In Swamp Palazzo style, "custom furniture, art, or accessories that give a quaint bow to the past are always attractive to New Orlenians." Rosemary James had Peeper's bed made from an iron fence and added the corona for height. She also created the chandelier using 24-karat gold flecks in the blown glass crystals. The elegant use of gilded details in this room makes me weak in the knees.
The library is a celebration of the color red, and the Greek key pattern which was used to great effect in the Master Bedroom is repeated along the tops of the bookcases. Elaborate ornamentation and saturated color are two important facets of the Swamp Palazzo style and give this room its over-the-top elegance. Notice the wonderful Greek vase inspired pillows.
According to Rosemary James, "The final touch is the arrangement of this furniture, which provides grand entrance and exit possibilities as well as excellent seating and standing positions from which the actors in this living theater can deliver their bon mots with ease. In New Orleans, our rooms must be places where seasoned thespians can practice the art of reinvention for ever-facinated audiences."
It is so fascinating to me that the words Rosemary James used twenty years ago to describe our wonderful New Orleans style still hold up today. And the exquisite interior design that she and Quinn Peeper created for this house show that the Swamp Palazzo style continues to flourish.
Labels:
Rosemary James
,
Southern Accents
,
Swamp Palazzo
|
19 comments
|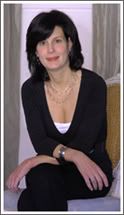 I am the owner of Julie Neill Designs in New Orleans where we create beautiful custom lighting. This blog is my love letter to the unique people, places and happenings which make New Orleans the amazing place it is.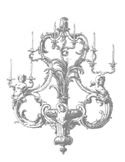 Please visit my website to learn more about my lighting and our fabulous shop on Magazine Street.

www.julieneill.com

My Blog List

NOLA Books

Labels
Acadiana Symphony Decorator Showhouse
All Things Bright and Beautiful
Ann Dupuy
Arthur Roger Gallery
Belle Grove
bon bon chandelier
chandelier giveaway
Chretien Point
Cole Pratt Gallery
Costumes
cote de texas
Craig Henry
Creole Houses
Creole Thrift
elizabeth chandelier
Farrington Smith Gallery
Faulkner House
fifi laughlin
Flavor Paper
Gallery Bienvenu
George Dureau
Gerrie Bremermann
Ghosts Along the Mississippi
Gogo Borgerding
handpainted furniture
Hazelnut
Henri Schindler
ingrid chandelier
ingrid lantern
Jennifer Shaw.
Jonathan Ferrara Gallery
Jonathan Shaw
Julie Neill
Julie Neill Designs Custom Lighting
Julie Neill Gallery
Karyl Pierce Paxton
Labatut House
Lafayette
Leontine Linens
Louisiana Homes and Gardens
Madeleine Castaing
Madewood
Mardi Gras
Mardi Gras Decorations
Mardi Gras Treasures
McLain Homes
Michelle Rosato Tullis
New Orleans Elegance and Decadence
New Orleans Homes and Lifestyles
New Orleans Museum of Art
New Orleans Style
Oak
Oak Alley
Ogden Museum
Parades
Paul Gruer
Peter Marino
plastered chandelier
Rex
Rosemary James
Soren Christensen Gallery
Southern Accents
Stylecourt
Swamp Palazzo
the love list
The Times Picayune
winters chandelier
Woodlawn Plantation

Blog Archive

Press Clippings