Emay Hart, Queen of the Krewe of Comus in 1909 wearing her "royal jewels ablaze with rhinestones, brilliants, paste and pearls" as seen in Mardi Gras Treasures:Jewelry of the Golden Age.
This post was supposed to be about the beginning of Mardi Gras season in New Orleans. I was planning to show some old photos of Carnival royalty and some new photos from a book called Mardi Gras Treasures: Jewelry of the Golden Age by Henri Schindler. I was planning to show how the pageantry of Carnival as played out in some of the jewelry designed for its royalty had inspired me and influenced my work. And then I was reading Stylecourt's post on "Smokey Blue and Amethyst" and it struck me how much that post echoed some of the pictures I was collecting for my post. I was so inspired by John Singer Sargent's picture of Lady Agnew, painted in 1892 and how the turquoise and amethyst colors in that painting made such a nice combination. The pictures that followed showing several examples of this color combination caused me to take a whole different route in my post, so here, Stylecourt, is a tribute to your post from New Orleans!
It was Lady Agnew's quality of feminine serenity which reminded me of photo of the Queen of Comus. The decoration on the draped turquoise background as well as the angle of her lavender sash echoed the decoration and composition of the queen's photo. These are both confident women who proudly wear their fabulous jewelry.
This pendant from Stylecourt's post which is presently sold in the National Gallery of Scotland, Edinburgh immediately reminded me of this crown, below, worn by the 1905 King of Carnival.
The following photos of Carnival Jewelry are from
Mardi Gras Treasures: Jewelry of the Golden Age.
The combination of the deep blue jewels, the turquoise, the rhinestones, the orb and the crown topper inspires me in every way.
All this finery, the imaginary royalty of Mardi Gras, the blue jewels which are currently "now" in this crown and scepter worn by the King of Carnival in 1928.
This is a detail of the very exotic tiara worn by the Queen of Carnival in 1912. THe turquoise on the cobra's eyes are just the perfect injection of warm color against the icy rhinestones and reinforces the decadent feeling.
Stylecourt shows some rooms with the jewel-toned combination of smoky gray-blue and amethyst. She remarks that this combination is so "now." Having been a bit of a neutral's lover for quite awhile, I'm lately realizing that the jewel tones ARE a "now" thing and I've been playing around with this in my own decorating scheme. Looking for local inspiration in response to this decorating trend, I was able to locate some pictures which display this combination in all it's gem-like glory.
Here, in this bedroom in Austerlitz Plantation the smokey blue becomes more of turquoise, made all the more gem-like by the gold and crystal girandoles on the mantle. The rolls of fabric on the table suggest that the turquoise will in fact be paired with the lavender fabric at the bottom of the heap. This photo is from Creole Houses by Steve Gross and Sue Daly.
This photo from New Orleans Stye, Past and Present, by Susan Sully shows a gorgeous use of a very subtle shade of pale gray-violet offset by the turquoise ceiling. So historic and yet so "now."
From Creole Thrift, Angele Parlange upholstered her recamier in magenta velvet. Notice how this plays off the turquiose castle in the print on the righthand wall, all set against the backdrop of cool lavender walls. This room is somewhere between jewelry and candy and when are jewelry and candy NOT in style? Who can resist either of these?
And showing that everything old is new again, this Garden District house, pictured in New Orleans Style built in 1853 is an eye-satisfying composition in lavender stucco played off a wonderful shade of gray-green-teal in the front door and shutters. I love the effect of framing it all with the black cast iron details and the gray-white marble steps.
So Courtney, thank you for getting me thinking about amethyst and turquoise, magenta and gray-blue. I am so inspired by your wonderful blog. I'll be posting more about this subject as it relates to my own home in the near future. Thank you Courtney, your wonderful
Stylecourt
is so brimming with ideas, motivations and beautiful things! Also, A Big Thank you to Felicity at
All Things Bright and Beautiful
for including Bayou Contessa in her post about her favorite new blogs. All Things is one of my favorite reads and I always pass out a little bit when I see her gorgeous white hydrangea laden header. It's because of a wonderful pointer from Felicity that I figured out how to make a post title in my chosen font! It's great to have friends in the blogosphere!
Labels:
All Things Bright and Beautiful
,
Creole Houses
,
Creole Thrift
,
Mardi Gras Treasures
,
New Orleans Style
,
Stylecourt
|
22 comments
|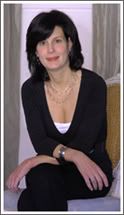 I am the owner of Julie Neill Designs in New Orleans where we create beautiful custom lighting. This blog is my love letter to the unique people, places and happenings which make New Orleans the amazing place it is.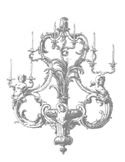 Please visit my website to learn more about my lighting and our fabulous shop on Magazine Street.

www.julieneill.com

My Blog List
Before and After: A Blend of Old and New

-

Sometimes life throws you a curveball when you least expect it. And that's exactly what happened to one of my projects right in the middle of our design pr...

1 day ago

This & That: July 29, 2016

-

Book —Bright, Precious Days: A Novel by Jay McInerney Being released on Tuesday August 2, author Jay McInerney offers a story of a successful couple livi...

1 day ago

Mapping it Out

-

Anyone who knows me knows that I L.O.V.E. maps! I think this comes from playing with the globe in my father's study as a child. I'd spin it around and stic...

2 days ago

Macau Creations

-

Just returned from the city of Macau where I installed two restaurants (Mizumi & 99 Noodles) that will be located inside the Wynn Hotel http://www.wynnmaca...

3 days ago

Thank You to My Fabulous Readers for Seven Fantastic Years of The Style Saloniste: July 2009-July 2016

-

*THE STYLE SALONISTE is celebrating seven wonderful years—of design and style, adventures, divine new books too numerous to mention, interiors, designer...

5 days ago

Smedmore House

-

If the name Smedmore House doesn't ring a bell, then perhaps the photo of its ravishing pink dining room, copiously adorned with blue and white Fürstenbe...

5 days ago

The Mystery of the Yellow Sofa

-

*The previous story on Ben Pentreath showcased his Dorset country house, The Old Parsonage, decorated in his charming English style. I daresay (I'm writ...

1 week ago

Have you visited the new Tracery?

-

Hi Friends! Happy 1st day of summer! We are settling in quite well at our new space in Inlet Beach (Just around the corner from Rosemary) and we hope you'v...

5 weeks ago

The Right Spot to Read

-

Reading Nook in Paris AVAILABLE HERE Imagine life in Paris... simple with a cup of cafe creme or tea... a perfect view of the Eiffel Tower along with a...

1 month ago

LCI Summer Likes

-

1 – ASOS Sandals // 2 – Zimmermann Bikini // 3 – Mar y Sol Tote 4 – Oscar de la Renta Earrings // 5 – Kate Spade Espadrilles 6 – Matouk Beach Tow...

2 months ago

Sneak peek: the Atlanta Homes & Lifestyles 2016 Southeastern Showhouse

-

I was able to get a sneak peek of the the much anticipated Atlanta Homes & Lifestyles Southeastern Showhouse, and it is truly amazing. Many of the most tal...

3 months ago

Easter gift guide

-

If you're anything like me Amazon Prime rescues you from a late night run to Target right before every holiday. I've put together a few Easter gift idea...

4 months ago

Flower Show

-

[From Alexander McQueen's spring/summer 2016 campaign photographed by David Sims; model Natalie Westling] Beguiled by Sarah Burton's use of florals in h...

5 months ago

Nicole Barstool | Custom Furniture Design Vancouver

-

Our custom designed "Nicole Barstool' shown in embossed leather with solid oak legs and a stainless steel foot rest. ...

6 months ago

Trik OVPN Tsel 16 Desember 2015 Android

-

[image: Trik OVPN Tsel 16 Desember 2015 Android] Hello selamat datang di website kami, Jika Anda sedang mencari *Config Open VPN Gratis Telkomsel 15 Desembe...

7 months ago

Rustic farmhouse in grey...

-

It really feels like fall here finally and I can just imagine what a wonderful gift it would be to spend this season in a beautiful home like this. T...

1 year ago

Justa Decor Birthday Quiz!

-

WHOOT! It's that time again…the best day of the year! It's the Thrifty Justa Decor Girls' birthday! ;) If you are totally confused – today is my birthday. ...

1 year ago

Foodie Friday

-

*Hummus* One of my 'bff's' is a lovely Lebanese gal who is *ONE* fantastic cook. I asked her recently for her hummus recipe and like many good cooks she h...

2 years ago

Tuesday Tip

-

You can never have enough seating! So why not make it portable, flexible and a little thrifty? One of 2 benches in the client's foyer. This is exactl...

2 years ago

Kenneth Brown Came for a Visit!!

-

Last week, we were very excited to welcome the unparalleled Kenneth Brown to our shop! Here he is with me and Jennifer Uddo who is part of our Interior De...

3 years ago

Anna, ANNA, Anna!

-

Introducing you to my amazing friend, wife, mama of 3, artist & seriously cool girl! I love her art as much as her spirit. Anna has been painting & creat...

4 years ago

Mota-Scoota Time!

-

Here's the deal. We're getting a scooter. Namely, the scooter below. My first thought: "YEZZZZZZZ!" My second thought "Ummm, I'm going to really have to...

4 years ago

Are you pinterested?

-

Pinterest. Wow, it is addictive. Like, scary addictive. Are you pinning yet? If you are, let me know, and I will follow you. Follow me here. Don't...

5 years ago

Absence makes the heart grow fonder...

-

Where have I been? Everywhere but here lately. There was a temporary shift in priorities and am now returning to my passions, including interior design. Th...

5 years ago

NOLA Books

Labels
Acadiana Symphony Decorator Showhouse
All Things Bright and Beautiful
Ann Dupuy
Arthur Roger Gallery
Belle Grove
bon bon chandelier
chandelier giveaway
Chretien Point
Cole Pratt Gallery
Costumes
cote de texas
Craig Henry
Creole Houses
Creole Thrift
elizabeth chandelier
Farrington Smith Gallery
Faulkner House
fifi laughlin
Flavor Paper
Gallery Bienvenu
George Dureau
Gerrie Bremermann
Ghosts Along the Mississippi
Gogo Borgerding
handpainted furniture
Hazelnut
Henri Schindler
ingrid chandelier
ingrid lantern
Jennifer Shaw.
Jonathan Ferrara Gallery
Jonathan Shaw
Julie Neill
Julie Neill Designs Custom Lighting
Julie Neill Gallery
Karyl Pierce Paxton
Labatut House
Lafayette
Leontine Linens
Louisiana Homes and Gardens
Madeleine Castaing
Madewood
Mardi Gras
Mardi Gras Decorations
Mardi Gras Treasures
McLain Homes
Michelle Rosato Tullis
New Orleans Elegance and Decadence
New Orleans Homes and Lifestyles
New Orleans Museum of Art
New Orleans Style
Oak
Oak Alley
Ogden Museum
Parades
Paul Gruer
Peter Marino
plastered chandelier
Rex
Rosemary James
Soren Christensen Gallery
Southern Accents
Stylecourt
Swamp Palazzo
the love list
The Times Picayune
winters chandelier
Woodlawn Plantation

Blog Archive

Press Clippings