The Mardi Gras season begins in earnest this weekend as the major parades begin rolling through our city. What follows is a look at Gold and Silver and how they are put to their best use in the very decorative traditions of Mardi Gras. With the season in full swing, there seems no better time than now for a look at these two glittering metals. Especially as they play out in the many design arenas of New Orleans! In her recent post on the subject,
Things That Inspire
poses the dilemma of choosing between the two metals, or compromising on something in between. Gold or Silver you ask! Yes, and lots of each.
This watercolor costume design, entitled "Good and Evil cast Lots for the Soul" was done by Cenelia Bower Alexander for the 1920 Rex pageant. I think it's a wonderful example of the inclusion of both metals within a design and how this adds to the shimmering fantasy feel of silver.
In honor of the season of pageantry, many people decorate their homes for Mardi Gras with the same ardor that people in the rest of the country decorate for Christmas. On one of the mantles in my house, I display my collection of gold crowns entwined with gold Mardi Gras beads. No silver in this display, it's all warm and majestic gold, gold, gold. Except for the antique silver of the mirror itself.
While I was compiling a collection of pictures to include in this post, I was struck by how strongly the traditional design elements of Carnival have influenced my work.
This crown worn by the Queen of Athenians in 1935 is uncharacteristically simple in its opulence. The pave' rhinestone effect screams silver, and this is balanced by an equally over-the-top golden hued plume. Simple elegance and decadence collide. The gold and silver each making the whole greater than the sum of its parts.
This Madeleine Chandelier is custom finished in glazed silver leaf. This is the first time we've done this piece in silver, it's uncanny how much the top of this piece reminds me of the tiara in the picture above.
This invitation to the Mistick Krewe of Comus Ball in 1898 is a beautiful example of the theatricality and pageantry of Mardi Gras in the early days. Each object created for these ceremonious revels was a true work of art. This card depicts an actual cup used by the King of Comus to toast his court and other Carnival "dignitaries". The beautiful watercolor rendering depicts the gold cup as truly "golden" and the silvery rhinestones only put the icing on the royal cake.
The Glenda Sconce, finished in Glazed Gold Leaf with its round crystal baubles. The heaviness of the gilding is balanced by the icy clear round balls. A modern nod to the golden age of Carnival and to the fabulous Comus cup.
This is a jeweled bandeau worn by the Queen of The Mystic Club in 1928.
The brushed steel of this table base which we custom made to conform to the oval shape of this room recalls the shimmering solidity of the tightly woven rhinestones in the bandeau above. The glass table top reinforces its icy coolness. Notice how well it plays off the warm gold tones of the rug.
This jeweled sunburst was worn by Winnie Davis as Queen of Comus in 1892. Although it is more than 100 years old, it seems very contemporary, and I'm inspired to create something new in this vein. I've been kicking some starburst designs around for some time, and now I resolve to explore this further in the near future because I love it.
This is a detail of the scepter carried by Winnie Davis when she was Queen of Comus. It is an amazing piece of art. I am absolutely knocked over noticing that the sunburst is repeated, but now it is entwined in a spider's web and there is a golden spider climbing on it. An additonal detail is the plant form which creates the overall shape of the piece and supports the spider web piece. The red jewels in the center reinforce the fiery golden warmth of this piece.
We named this chandelier Queen of Hearts because it was originally made for a very sweet and wonderful person. (We usually name our pieces after the person who we originally make them for). Like the sunburst and scepter, this piece was made for a Queen and the colored crystals add to the warmth and regality of this fixture.
This icy shimmering rhinestone scepter was carried by the Queen of Proteus in 1929. I am wild about its silvery art deco feel.
The legs of this silver leaf table, with their star shape in the center easily recall the scepter above. The bronze stencilling, which repeats the star motif on the silver leafed top, and the brown glazed finish is another example of the friendly coexistence of the two metals.
I'm crazy about this ducal badge from 1889 because I'm a fool for red coral. The golden badge is further enhanced by silvery rhinestones. It is beautifully capped by a crown piece with green colored jewels at the top. I wish I had a picture of a trumeau we did with a coral motif, but alas I didn't get a picture of it.
New Orlenians are fools for anything with a crown on it. This mirror is so fun because it's so New Orleans and because the red underpainting makes the goldness of the crown in the center really resonate.
I'm also pretty nuts for anything with an acanthus form on it, and this crown, worn by Rex, the King of Carnival in 1915 doesn't disappoint. There's something absolutely classic and timeless about the acanthus form and I can't get enough of it...and rendered in gold inlaid with silvery rhinestones...who could resist?
Not so surprising that I'd come up with a chandelier that pays homage to this shape. When the decorator who ordered this one asked for it to be done with a gold band and silver acanthus shapes, I initially had my doubts, but in the end I think it came out beautifully. We've done a few pieces with this combination and it's pretty popular. I think that the brown glaze marries the two metals and makes for a really nice effect. The Artemis Chandelier.
This krewe favor, given by a masker to a lady after dancing is from the Proteus ball in 1892. I included it here to show another happy marriage of gold and silver tones used on the same piece.
These regal rulers from 1915 and their pages are the epitome of carnival opulence. The king sports a golden train while the queen's is silver trimmed in ermine. Silvery rhinestones adorn the white satin finery and white feathers complete the scene. The celebration of Mardi Gras is about not holding back. It is the opposite of "Less is More." It is royal and it is beautiful, but it is not subtle. Gold and Silver abound!
As I said before, in New Orleans we treasure our Mardi Gras traditions, and we love to decorate with things that remind us of this. This powder room is a celebration of New Orleans motifs. It is in a home that took on 8 feet of water following Hurricane Katrina. It has been beautifully restored and is a testament to the homeowners who chose to rebuild and to the spirit of our city. The mirror is decorated with an urn and acanthus shapes which might be found on a modern day Mardi Gras float. Reflected in the mirror is a custom Corona Chandelier hung with crystals. The Ella Sconces drip with crystals reminiscent of carnival finery. Not pictured, but below the wall mounted faucets is a metal vanity which is hung with golden garlands. This space vibrates with golden wonder and celebrates the "More is More" doctrine.
Given the choice between gold and silver, what does one do? Choose one or the other,OR choose some of both. What a majestic idea!
With the exception of the second to last photo, all Carnival pieces pictured were taken from Henri Schindler's wonderful Mardi Gras Treasures of the Golden Age series. The photo of the Mardi Gras royal court is from "If Ever I Cease To Love" by Charles L. Dufour and Leonard V. Huber.
Labels:
Henri Schindler
,
Julie Neill
,
Mardi Gras
,
Mardi Gras Treasures
|
21 comments
|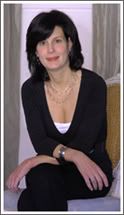 I am the owner of Julie Neill Designs in New Orleans where we create beautiful custom lighting. This blog is my love letter to the unique people, places and happenings which make New Orleans the amazing place it is.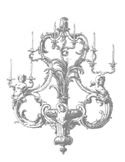 Please visit my website to learn more about my lighting and our fabulous shop on Magazine Street.

www.julieneill.com

My Blog List
French-Inspired California Cottage

-

The home I dream of living in until the day I die is a simple, petite abode. A home that is welcoming and grand in attention to detail, but cozy and inti...

1 hour ago

A Look At Courtnay Elias of Creative Tonic

-

*[image: image]* *A few weeks ago I showed a house designed by Courtnay Tartt Elias of Creative Tonic. Courtnay is a very in-demand interior design...

7 hours ago

Rockstar-Yoga-Guru meets Corporate-Girl... will she remember?

-

Things Willow says while drunk... "Yum!" She moved right into my personal space. Lips so close to my face. "I could rock your corporate world. Handle rem...

13 hours ago

The Rise of the "Snore Room"

-

Couples who have been together for a certain amount of time will recognize this issue: One of them snores and the other can't sleep. It is such a common pr...

22 hours ago

Instagram: Late August Edition(!)

-

How is it possible that it's late August already? This summer has flown by, mainly because it's been so busy. But it's never too busy to snap some pictures...

1 day ago

Jeweler I Love: Pamela Love

-

*I've been watching the evolution and exploration of Pamela Love's jewelry designs since she founded her company in 2007 in Manhattan. Her first handcra...

2 days ago

That Was Entertaining

-

As you well know, vintage magazines are my one of my biggest indulgences. Copies of *House Beautiful* from the 1930s? Divine! Late Sixties issues of ...

5 days ago

Have you visited the new Tracery?

-

Hi Friends! Happy 1st day of summer! We are settling in quite well at our new space in Inlet Beach (Just around the corner from Rosemary) and we hope you'v...

2 months ago

LCI Summer Likes

-

1 – ASOS Sandals // 2 – Zimmermann Bikini // 3 – Mar y Sol Tote 4 – Oscar de la Renta Earrings // 5 – Kate Spade Espadrilles 6 – Matouk Beach Tow...

2 months ago

Sneak peek: the Atlanta Homes & Lifestyles 2016 Southeastern Showhouse

-

I was able to get a sneak peek of the the much anticipated Atlanta Homes & Lifestyles Southeastern Showhouse, and it is truly amazing. Many of the most tal...

4 months ago

Easter gift guide

-

If you're anything like me Amazon Prime rescues you from a late night run to Target right before every holiday. I've put together a few Easter gift idea...

5 months ago

Flower Show

-

[From Alexander McQueen's spring/summer 2016 campaign photographed by David Sims; model Natalie Westling] Beguiled by Sarah Burton's use of florals in h...

6 months ago

Nicole Barstool | Custom Furniture Design Vancouver

-

Our custom designed "Nicole Barstool' shown in embossed leather with solid oak legs and a stainless steel foot rest. ...

7 months ago

Trik OVPN Tsel 16 Desember 2015 Android

-

[image: Trik OVPN Tsel 16 Desember 2015 Android] Hello selamat datang di website kami, Jika Anda sedang mencari *Config Open VPN Gratis Telkomsel 15 Desembe...

8 months ago

Rustic farmhouse in grey...

-

It really feels like fall here finally and I can just imagine what a wonderful gift it would be to spend this season in a beautiful home like this. T...

1 year ago

Justa Decor Birthday Quiz!

-

WHOOT! It's that time again…the best day of the year! It's the Thrifty Justa Decor Girls' birthday! ;) If you are totally confused – today is my birthday. ...

1 year ago

Foodie Friday

-

*Hummus* One of my 'bff's' is a lovely Lebanese gal who is *ONE* fantastic cook. I asked her recently for her hummus recipe and like many good cooks she h...

2 years ago

Tuesday Tip

-

You can never have enough seating! So why not make it portable, flexible and a little thrifty? One of 2 benches in the client's foyer. This is exactl...

2 years ago

Kenneth Brown Came for a Visit!!

-

Last week, we were very excited to welcome the unparalleled Kenneth Brown to our shop! Here he is with me and Jennifer Uddo who is part of our Interior De...

4 years ago

Anna, ANNA, Anna!

-

Introducing you to my amazing friend, wife, mama of 3, artist & seriously cool girl! I love her art as much as her spirit. Anna has been painting & creat...

4 years ago

Mota-Scoota Time!

-

Here's the deal. We're getting a scooter. Namely, the scooter below. My first thought: "YEZZZZZZZ!" My second thought "Ummm, I'm going to really have to...

4 years ago

Are you pinterested?

-

Pinterest. Wow, it is addictive. Like, scary addictive. Are you pinning yet? If you are, let me know, and I will follow you. Follow me here. Don't...

5 years ago

Absence makes the heart grow fonder...

-

Where have I been? Everywhere but here lately. There was a temporary shift in priorities and am now returning to my passions, including interior design. Th...

5 years ago

NOLA Books

Labels
Acadiana Symphony Decorator Showhouse
All Things Bright and Beautiful
Ann Dupuy
Arthur Roger Gallery
Belle Grove
bon bon chandelier
chandelier giveaway
Chretien Point
Cole Pratt Gallery
Costumes
cote de texas
Craig Henry
Creole Houses
Creole Thrift
elizabeth chandelier
Farrington Smith Gallery
Faulkner House
fifi laughlin
Flavor Paper
Gallery Bienvenu
George Dureau
Gerrie Bremermann
Ghosts Along the Mississippi
Gogo Borgerding
handpainted furniture
Hazelnut
Henri Schindler
ingrid chandelier
ingrid lantern
Jennifer Shaw.
Jonathan Ferrara Gallery
Jonathan Shaw
Julie Neill
Julie Neill Designs Custom Lighting
Julie Neill Gallery
Karyl Pierce Paxton
Labatut House
Lafayette
Leontine Linens
Louisiana Homes and Gardens
Madeleine Castaing
Madewood
Mardi Gras
Mardi Gras Decorations
Mardi Gras Treasures
McLain Homes
Michelle Rosato Tullis
New Orleans Elegance and Decadence
New Orleans Homes and Lifestyles
New Orleans Museum of Art
New Orleans Style
Oak
Oak Alley
Ogden Museum
Parades
Paul Gruer
Peter Marino
plastered chandelier
Rex
Rosemary James
Soren Christensen Gallery
Southern Accents
Stylecourt
Swamp Palazzo
the love list
The Times Picayune
winters chandelier
Woodlawn Plantation

Blog Archive

Press Clippings