These beautiful bracelets are the work of New Orleans' own
Gogo Borgerding
, an exceedingly talented artist and jewelry designer. I am very happy to say that she has a wonderful shop located just a few blocks away from my own where she shows and sells her wonderful creations!
I think Gogo is most well known for her amazing collection of cuff bracelets which she designs and creates herself. I am in awe of both her design talent and her skill as a jewelry craftsperson.
Gogo's talent is not limited to her bracelets, however. Her necklaces, earrings and rings are also outstanding.She calls this necklace "Lantana Gone Wild."
Here are some other pieces from her Lantana collection.
I love her Lantana Rings!
Gogo was recently featured on the cover of New Orleans Homes and Lifestyles. Her house, which she shares with her husband David, a metal sculptor, also reflects her individual style.
Gogo's cuff bracelets show such a talent for pattern and color that I couldn't narrow it down to just a few, so here are several of my favorites.
Her necklaces are as beguiling as her bracelets.
I'm crazy about her way with color, and especially with the delicious colors she uses in her "Sushi" collection.
Gogo's "Guns and Roses" necklace was included in a feature in Elle magazine. She created the Guns and Roses necklace as a tribute to the spirit of those dedicated to the rebuilding of New Orleans following Hurricane Katrina.
More information about Gogo's creations can be found on her
website
or by visiting her shop in person at 4212 Magazine Street, if you find yourself lucky enough to be in New Orleans.
Labels:
Gogo Borgerding
|
12 comments
|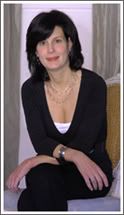 I am the owner of Julie Neill Designs in New Orleans where we create beautiful custom lighting. This blog is my love letter to the unique people, places and happenings which make New Orleans the amazing place it is.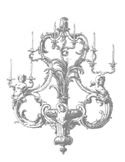 Please visit my website to learn more about my lighting and our fabulous shop on Magazine Street.

www.julieneill.com
My Blog List
Sunnyside Up in Paris

-

Sunny side up… toast… confiture d'abricot… beurre… cafe creme… Challenge prompt photo… Always learning… having fun while doing it is a BIG PLUS! Paint...

13 hours ago

I'm back on the blog!

-

Hey friends. It's been a minute since I last blogged. And by minute I mean years. Over the last 4 years, podcasting became my go-to way to connect with m...

3 months ago

This feed has moved and will be deleted soon. Please update your subscription now.

-

The publisher is using a new address for their RSS feed. Please update your feed reader to use this new URL: *http://brookegiannetti.typepad.com/velvet_a...

2 years ago

The End...

-

As you might have noticed, I have stopped posting on Pigtown*Design. After more than 12 years, and 2,156 posts, I felt like I was finished with the blog. W...

3 years ago

At Home, with Flowers

-

My, it's been a while since I last blogged. Holidays, family commitments, and, most of all, a book tour have kept me away. I'm going to try to get back...

4 years ago

Artist Profile - Patricia Gray

-

ART BY DESIGN *An interior designer finds the right moment to exercise her gifts as an artist* Patricia Gray Interior Design | Fine Art Patricia Gray has...

4 years ago

Scouting Vuillard

-

[*Nature morte au bougeoir* (*The Candlestick*), Edouard Vuillard, circa 1900. Oil on millboard. National Galleries Scotland. Larger view here.] This po...

6 years ago

Quatreau Faucet

-

I recently discovered the Quatreau multifunctional touch screen faucet which I imagine would do just that. It delivers instant boiling, chilled, or sparkli...

6 years ago

A Fresh New Look

-

I have heard it said that a good rain shower is equivalent to offering a fresh start. As if the showers are washing away what was and offering an opportuni...

6 years ago

Sneak peek: the Atlanta Homes & Lifestyles 2016 Southeastern Showhouse

-

I was able to get a sneak peek of the the much anticipated Atlanta Homes & Lifestyles Southeastern Showhouse, and it is truly amazing. Many of the most tal...

7 years ago

Easter gift guide

-

If you're anything like me Amazon Prime rescues you from a late night run to Target right before every holiday. I've put together a few Easter gift idea...

7 years ago

INSPIRATIONS

-

*I walked down to Bush Antiques the other day to bite the bullet and buy a French three-quarters daybed that had been haunting me. I started to talking ...

7 years ago

Foodie Friday

-

*Hummus* One of my 'bff's' is a lovely Lebanese gal who is *ONE* fantastic cook. I asked her recently for her hummus recipe and like many good cooks she ...

9 years ago

Tuesday Tip

-

You can never have enough seating! So why not make it portable, flexible and a little thrifty? One of 2 benches in the client's foyer. This is exactl...

9 years ago

Kenneth Brown Came for a Visit!!

-

Last week, we were very excited to welcome the unparalleled Kenneth Brown to our shop! Here he is with me and Jennifer Uddo who is part of our Interior De...

10 years ago

Southern as a Sazerac: My Latest Article in The Independent Weekly Bridal Guide

-

Once upon a time there was a little girl who eloped. She wanted nothing more than to step out of the limelight and run from every part of planning a wedd...

11 years ago

Are you pinterested?

-

Pinterest. Wow, it is addictive. Like, scary addictive. Are you pinning yet? If you are, let me know, and I will follow you. Follow me here. Don't...

12 years ago

Absence makes the heart grow fonder...

-

Where have I been? Everywhere but here lately. There was a temporary shift in priorities and am now returning to my passions, including interior design. Th...

12 years ago
Subscribe


Posts


All Comments
Press Clippings